Our next OFW feature is with Grace who is currently working as senior executive in an elevator company in Dubai. Grace has an interesting story as she did not come to the UAE directly from the Philippines. At 19 years old, she landed a scholarship to study in Japan and has since lived there for more than 10 years. She and her family decided to try Dubai when an offer came up to work in the Middle East.
Grace is also one of the more established and popular Dubai expat bloggers and she writes about her expat life in SandierPastures.com FindingBackroads.com. We suggest you check out her Dubai stories as she gives insights about life in Dubai back in 2007. She talks about the day-to-day struggles and adventures as an expat and focuses beyond the regular topics written in glossy travel magazines.
One of the important tips she shares is to improve and add more skills to build your resume so you can price yourself better when applying for jobs. We hope that you get inspired by her story. Check out the rest of our interview below!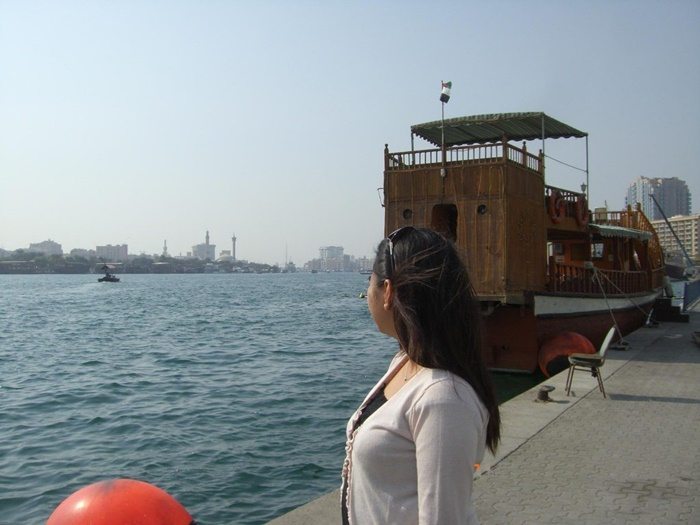 OFW Profile: Senior Executive in an Elevator Company
OFW Profiles: Sr. Executive
Name: Grace
Education: Information and Computer Science (in Japan)
How long in Dubai: 10 Years
1. Tell me about yourself.
My name is Grace Fujimaki, 40, living in Dubai for ten years now. I graduated Information and Computer Science in Japan under a scholarship program from the Japanese government.
2. Why did you come to Dubai?
I came to Dubai by way of Japan, where I have lived as a student and expat for more than ten years. My family and I moved to Dubai just to test the waters and to continue our expat family story here. We thought we should do this once in a lifetime chance while we're still young. Also – for our then 3 year old daughter to be able to speak English.
3. What were your previous jobs?
I was a computer programmer in Japan.
4. How do you find your current job? Are you happy/satisfied with it?
My current job found me online. I posted a resume on Monster.com and someone from my current company contacted me when he saw my resume had requirements they needed for a specific job. I'm generally happy and satisfied with my current job as it is less hectic than the one I had in Japan.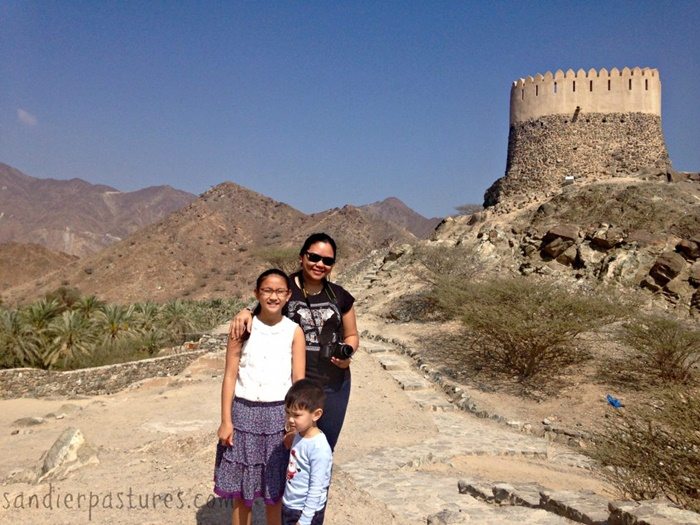 5. Are you able to save in Dubai? Why/How?
Dubai is famous for being an expensive city but my family and I do best to save but still enjoy the small luxuries. Tips to save include: not going to the grocery store hungry (basic!), never paying for full price unless you really need it – shopping festivals and sales happen very often so why buy that pair of shoes now when you still have 1 or 2 you can use? Go for buy 1 get 1 free offers on food and leisure like The Entertainer.
6. Is it difficult to live in Dubai? What are/were your struggles? What's life like outside work?
At first! We arrived in Dubai in 2007 when the whole city was practically under construction. Roads would changed on almost daily basis to accommodate road expansions and the remarkable Dubai Metro project. Traffic was too much and the public transport system was poor with old buses and overcrowded buses.
My life outside work is always only home with the kids and only sometimes, going to events for bloggers.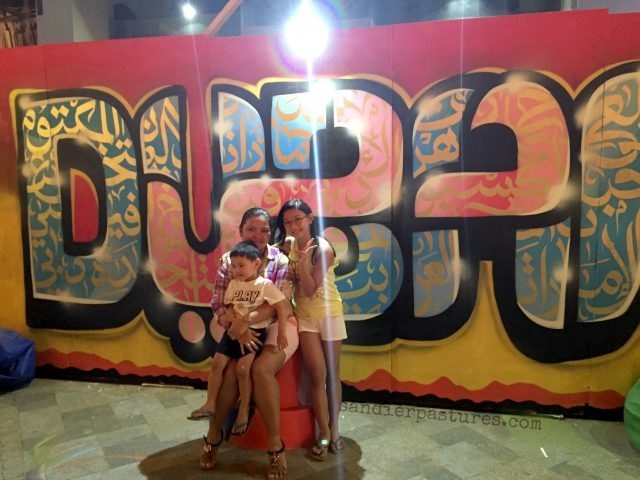 7. What do you Like about Dubai?
I like the friendly vibe of the people and the safety. I like that my current job does not require me to do overtime work so I can spend other time doing other things I love like, writing and keeping a blog.
(To commemorate our ten years in Dubai, I wrote about 10 Reasons why we love living in the UAE in my blog.)
Also, we like that we can hire a live in house help in Dubai. Compared to living in Japan, it has really made our life so much better as having an extra pair of hands in a household with working parents.
8. What do you NOT Like about Dubai?
I do not like the lack of outdoor life in the summer months. I have kids and I feel they are robbed a part of their childhood when we have no choice but to coop them up indoors a few months of the year (more like half a year?).
I do not like the expensive housing rents. People say Tokyo is a very expensive city to live? Well, renting an apartment in Dubai is way more expensive than renting in Tokyo!
9. What are your plans in your career/family/future?
Dubai life is not forever. As of this writing, there's no way you can get permanent residence if you're not holding a job or if no one sponsors you. So we are still looking where to settle for good. It could be back in Japan or somewhere else.
10. You have any tips for Kabayans when working/finding work/living in Dubai?
Know your capabilities and apply for a job accordingly. If you are still in the Philippines and thinking of coming to Dubai (or any other country, really), brush up on the skills you can offer and search and prepare the things to consider before applying a job in the UAE. Polish your resume and interview skills really well. A good resume will land you an interview and a good interview will get you the job. Don't sell yourself short. If you have the confidence that you have the skills to perform the job required, negotiate for a better salary. The trend is that employers have this knack of offering the lowest salary as possible especially for first time job applicants without UAE experience. Know the approximate monthly living expenses so you can negotiate an appropriate salary.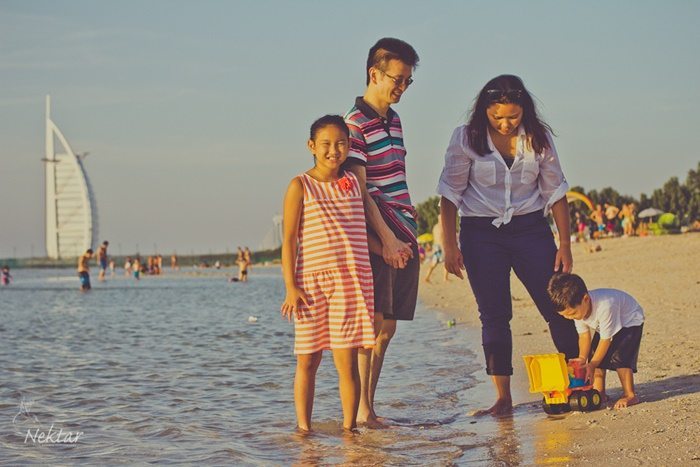 Social Media
Please check out:
———————————————–
*Photos provided by Grace.
Are you a Pinoy Expat in Dubai? Do you want to be featured in the website? Send us an email telling us you want to be featured at admin@dubaiOFW.com and we will send you the set of questions! Let's help other Pinoys who want to come to Dubai understand what life in the UAE is like through your story.