Dubai Opera is another new iconic structure located at Downtown Dubai and this is where I had my first ever musical show. Unfortunately I was not able to book for the famous Les Miserables since it was sold out already. Good thing though, the Nutcracker on Ice was on for 3 days over the weekend. I instantly booked my seats, scared that it would go and be sold out again.
The moment I booked my ticket, I started googling about tips before going to an opera house especially the one in Dubai but nothing came out. So here is my first hand experience on the Dubai Opera.
Note: Photos in this blog were taken before the show and during the interval break as you are not allowed as taking photos during the show is not allowed since it distracts the other audience and the performers.
Dubai Opera: Watching The Nutcracker on Ice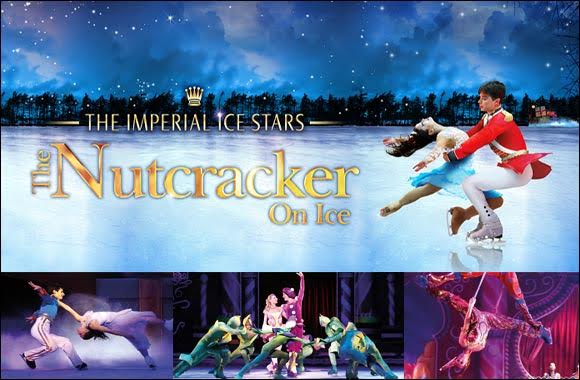 photo source: Dubai Opera
The Seats
I booked the cheapest seat available which is in C Reserve located at the farthest side from the stage. It is near the entrance that's why going in and out is easy. The seats are carefully placed that the person seating in front of you won't block your view so you will still be able to see the performers. However, the facial expressions of the performers can be hard to figure out but for the price of AED 250, it's still worth it. If you got some extra cash and would really like to treat yourself then go ahead book yourself one a royal box or something much closer to the stage.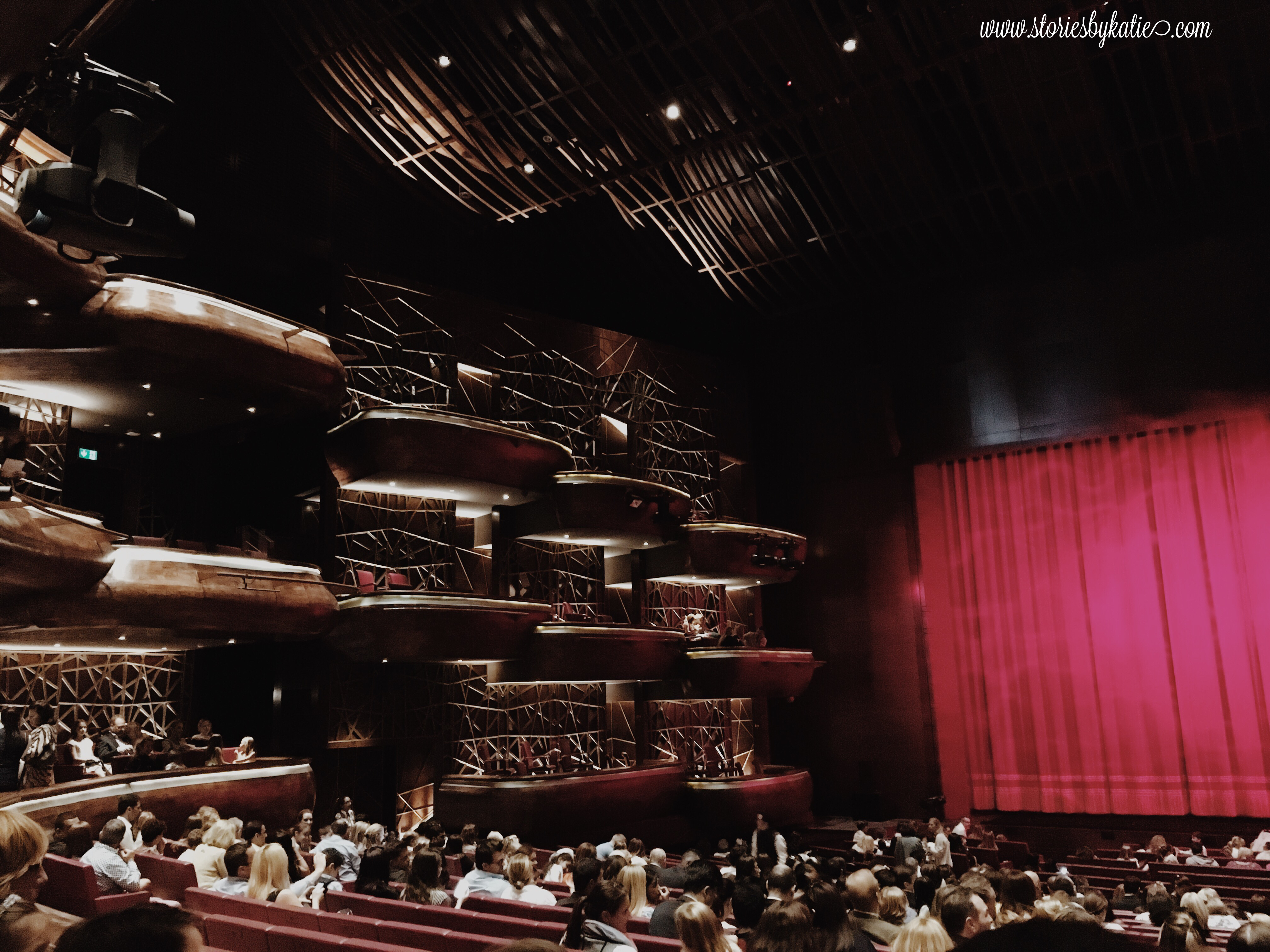 Dress Code
There is no strict dress code but one must observe that this is not any ordinary public venue. It is advised to at least wear closed shoes for men and a sandals for women. I've seen some women in their jeans so a dress or a skirt is not really mandatory. I guess if it is really a classical and a legendary artist, then a formal one is necessary.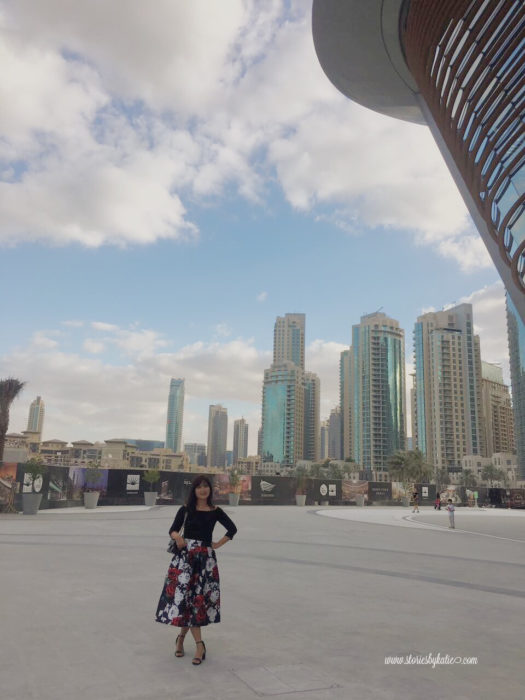 Parking
We were running late to the show so we decided to drop the car at the valet desk. If you can come early before the show, please do so and park at the Boulevard area just right outside the entrance to the Dubai Opera. A valet parking costs AED 100!! You can also park your car in the Dubai Mall and take a little walk especially at this time since the weather is nice.
Food
There is only one food stall inside the opera. Expect the usual Dubai price for mini sandwiches, chips, coffee and imported water. I would suggest to pre-order your food if you opt to buy before the start of the show for the interval break. Usually the show has a 20-minute break. The beeline to the food stall gets packed during the interval so it's best to order before hand. I honestly felt sleepy at some point in the show and it's good thing I ordered coffee.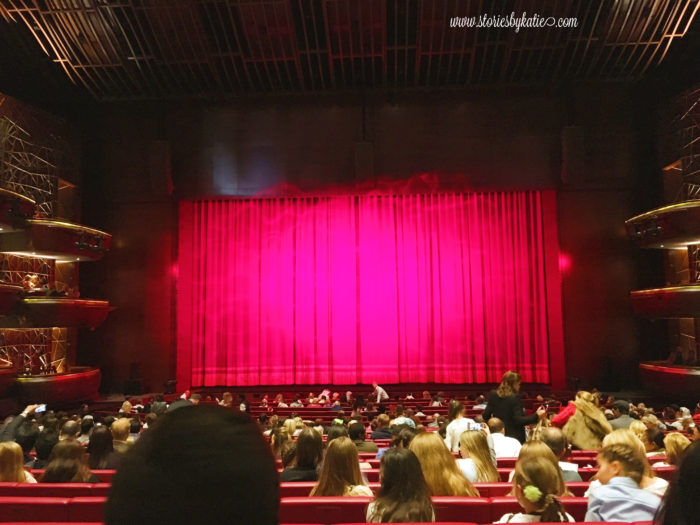 The Show
I guess it all depends on what kind of show you are going to watch, the expectation can vary from one to another. In the Nutcracker on Ice, the production was spectacular. Falling snow, Christmas trees, the change of different scenes and the costumes. It felt magical. The performers didn't fail on their twist and turns while skating on ice with some comedy, a bit of magic and acrobats as well. I was like a kid watching her favorite cartoon. The show left a memory in me that would last a lifetime.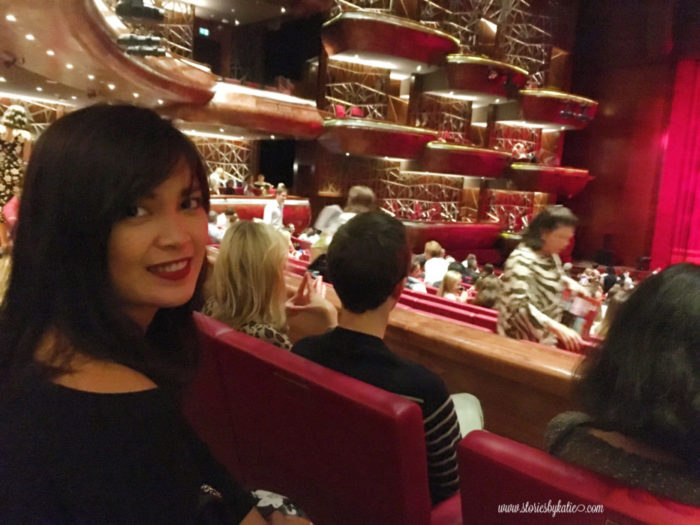 It would be nice to say that it was a splendid experience one must do so at some point in your life. Watching an opera gives you a different kind of feeling. The show or the performers can take you to a whole new world full of emotions. So go ahead book your seats and let yourself immerse into something out of the ordinary.
---
About the Author: Katherine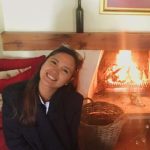 Katherine is a newbie blogger and likes to write about her travel adventures. She's fond of exploring new places and trying out new things. When she's not writing she likes to watch American series or read books. She hopes that through her blog she inspires others to live a life full of adventures and to never stop exploring.
Check out her website at www.storiesbykatie.com.
Instagram: @katherinemayyyy
---
Share your thoughts. Contribute an article to DubaiOFW.com
Want to publish your experience? Share your everyday stories, food trips, travel, photo stories, or tips in Dubai to our growing community. More information here – Become a Dubai OFW Contributor!