An unspoilt country located in Southeastern Europe and a member of European Union; bordered by Hungary, Serbia, Bulgaria, the Black Sea, Ukraine and the Republic of Moldova with terrains consist of mountains, hills and plains with four distinct seasons.
As a female who went solo backpacking to Romania, I was reminded to take good care of myself, as the country has a stigma related to Dracula, of thieves and of gypsies. But what I've seen were vibrant cities, stunning sceneries of autumn foliage, mix architectures, monasteries, citadels, castles and met friendly other travelers and kind Romanians which are all far beyond my expectations.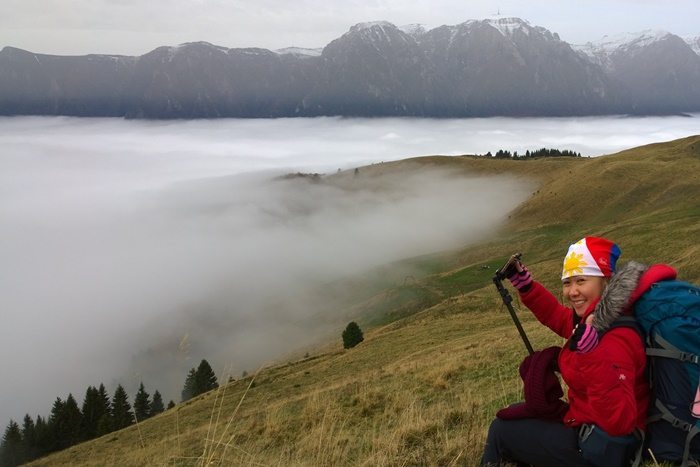 Filipina backpacking Romania for 13 days
Filipina Solo Backpacking from Dubai to Romania
Name of Country: Romania
Date of Travel: October 9- 21, 2016 (Autumn season but snowfall has started in some parts of Romania)
Visa Requirement: Romanian Tourist Visa – Learn how to apply for a Romania tourist visa in UAE)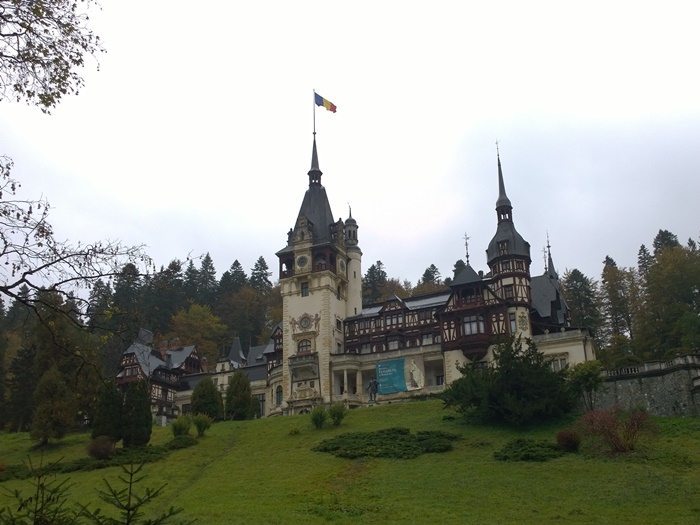 The Peles Castle
The adventure started at Avram Iancu International Airport Cluj.  Cluj-Napoca is located at the Heart of Transylvania as the center of Northwestern Romania.
The best way to discover about the history is to join the Cluj Free Guided Tours led by the locals. You'll learn about Daco-Roman Origins, Austro- Hungarian Empires, Gothic Architecture, Baroque, Renaissance, Neoclassical, Byzantine, Romanian, Neo-Gothic Styles and many others.
The tour will lead you along:
Banffy Palace
The Matthias Corvinus House,
The Metropolitan Orthodox Cathedral
St. Michael's Roman Catholic Church
The Matthias Corvinus Statuary Ensemble
The Museum Square
The Lucian Blaga National Theatre and The Romanian National Opera House
The Alexandru Borza Botanical Garden is a must-see place in Cluj as you can see several greenhouses, a Japanese Garden, a Roman Garden and over 10,000 plant species.
Thirty minutes away by bus from Cluj is the underground structure of Turda Salt Mine; an incredible place to explore at 137 feet below the ground. It offers various activities which includes boating in a lake with crocodiles.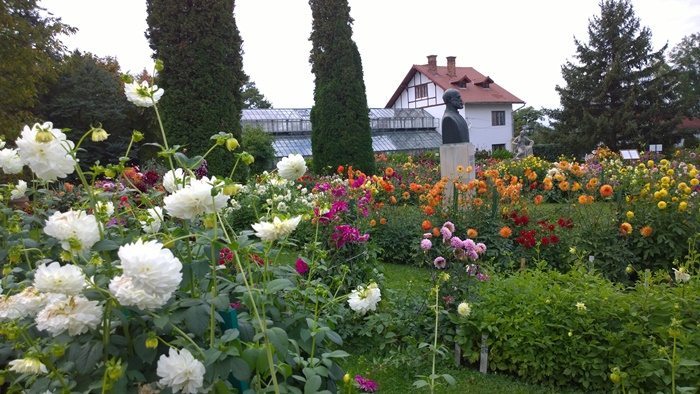 The Alexandru Borza Botanical Garden
The underground structure of Turda Salt Mine
From moving from one place to another, asking for directions is the best way to go around. The website http://www.autogari.ro/ as suggested by two other travelers has helped me regarding transportation in terms of buses, of trains, timings and length of travel.
Heading to Northern Romania bordered with Ukraine, Maramures is a home of many villages where traditions are kept and practiced until the present time. A day immersing and going around to the picturesque scenery passing through mountains and valleys of Maramures, the following are worth seeing to:
Wooden Gates– impressive gates handcrafted with traditional designs of twisted rope and sun.
Wooden Churches– Gothic Styles with frescoes depicting Biblical scenes
Barsana Monastery Complex
Wood carving
Wooden water mill
Traditional houses
Merry Cemetery
In Viseu de Sus, indulge yourself in a magical journey with Mocanita– the last forestry narrow gauge steam train in Europe that will transport you into the deep forest and valleys of Carpathian Mountain. In any season, Mocanita won't fail you for a dreamy and fairytale-like journey.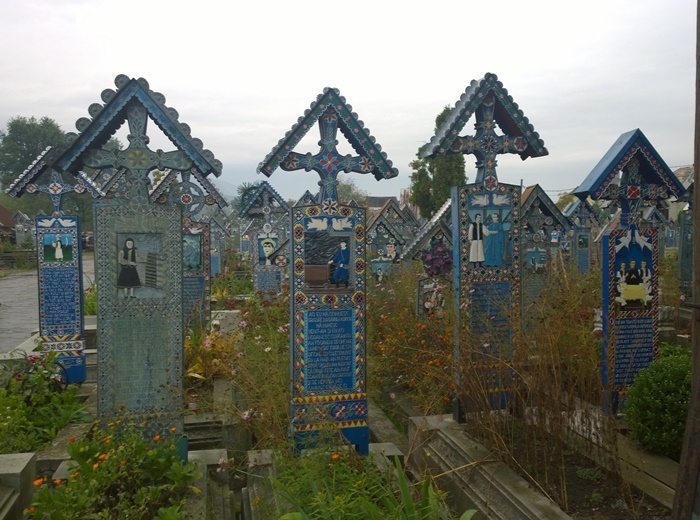 The Merry Cemetery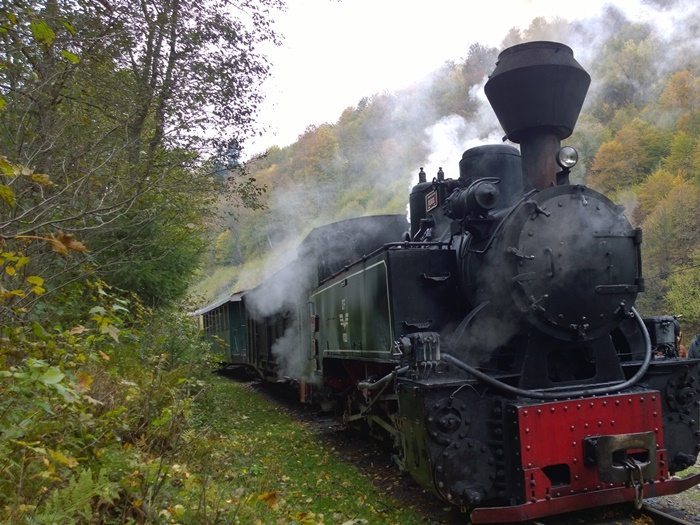 The Mocanita Train
From North to Central Romania, I took a 13-hour train ride from Baia Mare to Sinaia. The 13 hours travel isn't a waste of time at all. It was a perfect time to interact with other passengers which are mostly Romanians.
Sinaia is named after Mount Sinai by Prince Mihail Cantacuzino after he returned from his pilgrimage in Mt. Sinai, Egypt. In the mountain of Bucegi lies a mysterious stone formation that is almost the same of Sphinx in Egypt. Romanians believe in a magical healing to be in that mountain.
Prior to coming to Romania, find a group that organizes day hiking. It is a rewarding experience seeing sea of clouds and snow-capped mountains. I had mine in Baiului Mountain in Prahova Valley with day hiking to night trekking, riding a cable car, guitar playing while singing Romanian mountain songs and resting in a farm served with mulled wine and lunch.
Interesting places to see in Sinaia are:
Sinaia Monastery
Sinaia Casino
Pelisor Castle
Peleș Castle is a Neo-Renaissance castle set on a Carpathian Hill in Sinaia. Explore the inside of this castle and you will see the grandeur and massive collections of paintings, sculptures, carpets, armors and furniture.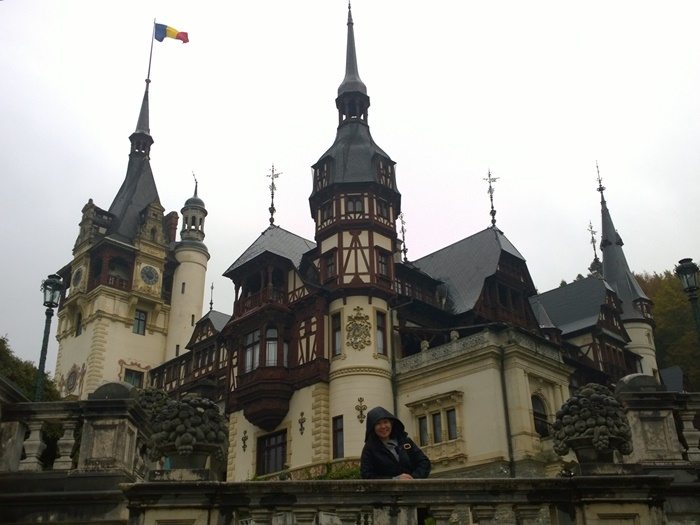 The Peles Castle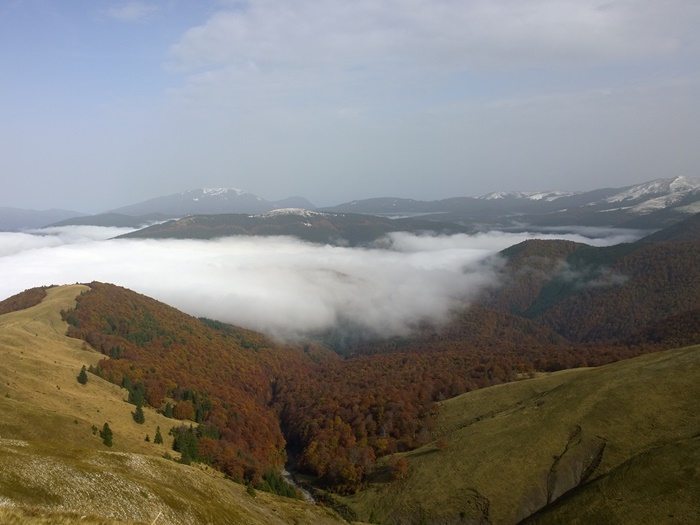 Baiului Mountain
Brasov is another city that belongs to Transylvania Region of Romania surrounded by Carpathian Mountains.
Join the Brasov Walkabout Tours led by passionate Romanians as they will guide you to historical places in Brasov, teach you Romanian dance, tell stories about Vlad the Impaler and explore the streets.
Strada Sforii or Rope Street – the 3rd narrowest street in Europe
Black Tower– Climb all the way to the top for a panoramic view of Brasov
Catherine's Gate
Following the scenic route from Brasov to the well-preserved citadel of Sighisoara passing through Saxon Villages, here we will visit the birthplace of Vlad Tepes. But don't go alone to the room where Vlad the Impaler was born, I am telling you now, you are not alone.
Note: It was Vlad Tepes who inspired Bram Stoker's fictional creation of Count Dracula.
What else to see in Sighisoara:
Church on the Hill
Venetian House
Church of the Dominican Monastery
14th century Clock Tower
The Scholar's Stairs
The Stag House
Piata Sfatului, Brasov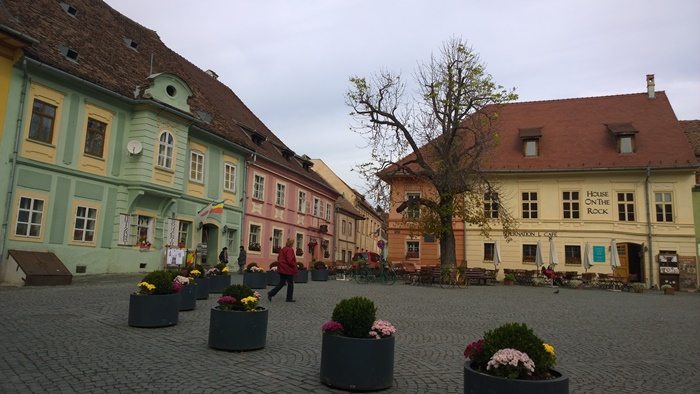 Sighisoara, the Birthplace of Vlad Tepes
In Zarnesti , 30 kilometers away from Brasov, is the Libearty Bear Sanctuary, the biggest rescue center for brown bears in Europe. It is now a home to 85 bears rescued from captivity and cruel conditions.
The famous Bran Castle or known as Dracula's Castle is a place which we think Romania is all about. But it is now a museum of once a medieval fortress and a royal residence. It is not creepy or haunted not unless you will enter the Torture Chamber. And this castle has nothing to do with Count Dracula.
I have had a wonderful time in Brasov. Many times I would just sit in Piata Sfatului, let the time pass by as I watch the place, the people and feel the cold weather. From this place, I kept looking at the Hollywood inspired Brasov sign at Tampa Mountain. And just a day before leaving Brasov, I took the cable car up and hiked the mountain going down all alone.
On the day I have to leave Brasov, a visit to Black Church, a Gothic-style church that was burnt during the Great Fire of 1689 (thus, it's named black because most part of it was burned) just wrapped all the feeling of mixed emotions. It was the perfect place to say a "thank You" prayer. The organ playing on the background just added to the heavenly feeling on that place.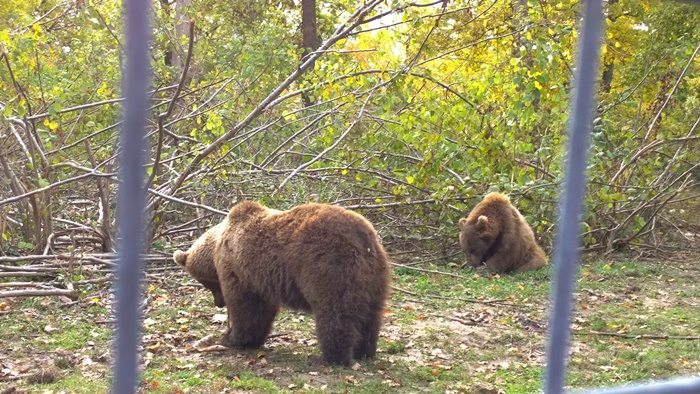 At the Bear Sanctuary in Zarnesti
The Bran Castle
As I have to leave Romania soon, I have to go to Bucharest to see the capital a day before going to the Henri Coanda International Airport.
In Bucharest, they have also Free Walking Tour in which I wasn't able to join. But I enjoyed walking alone and being lost in the streets of Bucharest while searching for Historical Center and ended for a dinner in a touristy and historical Caru cu Bere Bar and Restaurant with a Romanian friend.
Must-see places in Bucharest:
The Palace of the Parliament -the second largest administrative building in the world
The Village Museum – an open-air ethnographic museum
Bucharest Arch of Triumph- Little Paris of the East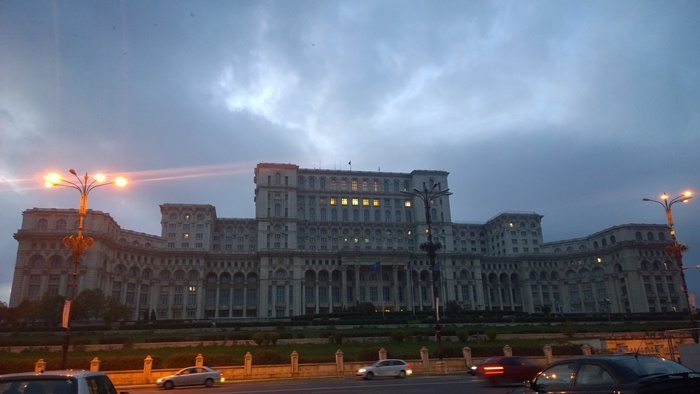 The Palace of the Parliament
The following list of food and drinks were suggested or offered by locals:
Food: Sarmale, Ciorba de Burta, Ciorba de Legume, Polenta and Mamaliga
Drinks: Afinata, Visinata, Palinka, Horinca, Tuica, Mulled Wine
Accommodations: For this 13-day trip, I have stayed in Hostel, Pensiunea, Casa, Villa and Hotel with price ranges from 40 Lei to 150 Romanian Lei per night.
Other places to see:
Timisoara: The Little Vienna
Danube Delta
Sibiu
Bucovina
Constanta
Transfagarasan
Arad
Balea Glacier Lake
Expenses: I couldn't recall the exact breakdown of expenses but this 13-day trip to Romania cost around 3800-4000 AED ( after converting the currency used of Romanian Lei, US Dollar, Euro, and Dirhams) inclusive of return ticket, visa fee, accommodations, food, tours, postcards and other expenses.
Note: If you have difficulty searching for Romanian Lei in UAE, you can bring small notes of Euro
What to Pack: Travel light, travel easy. Waterproof-all trail hiking shoes, flip flops, thin gloves, wind proof jacket, thermal insulated clothing, compression stockings, scarf, bonnets in which I was able to pack in 36L backpack and one small backpack.
From walking along villages and like stepping back in time along with cobbled pathways and hilly streets; climbing steep stairways of preserved citadels and secluded squares and towers; exploring medieval architectures and castles; trying all available traditional drinks and food; the unpredictable yet perfect weather and the Romanians with their culture and religious belief, everything in Romania is beautiful.
And you may have this question now:
Is it safe to travel alone to Romania? Yes.
---
About the Author: Louiela

Louiela Ann Analista is a Pinoy expat in Abu Dhabi, a Nurse by profession and a nomad by heart… She's also the person behind Beyond Chasing Dreams and www.beyondchasingdreams.com
IG: @beyondchasingdreams
"Hi, thank you for passing by. May you keep on chasing your dreams whatever it is."}
---
Share your thoughts. Contribute an article to DubaiOFW.com
Want to publish your experience? Share your everyday stories, food trips, travel, photo stories, or tips in Dubai to our growing community. More information here – Become a Dubai OFW Contributor!