Yerevan is a good base for exploring Armenia. Zvarnots International Airport, the gateway of the country to the world, is located 12km away. Different types of accommodation are available in the city and major tourist spots can be reached by taking a public bus or joining a tour.
While you can just drop your bags, venture to the countryside in the morning and come back late in the evening, Yerevan also deserves a spot in your itinerary. Here are 8 things to do in the vibrant capital of Armenia: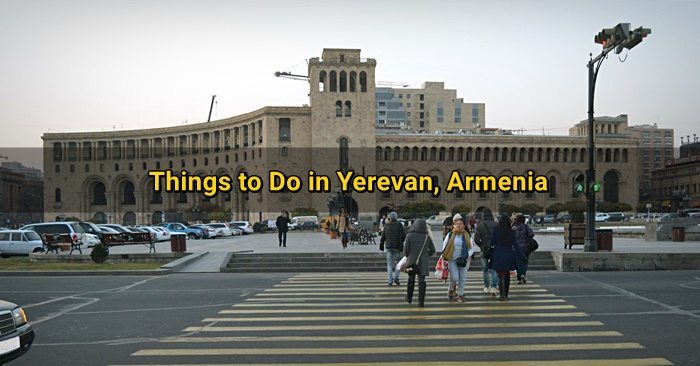 Tourist Spots and Activities in Yerevan, Armenia
Here we list some of the activities and places that you can do while you are in the capital city.
Pay respect to the victims of Armenian Genocide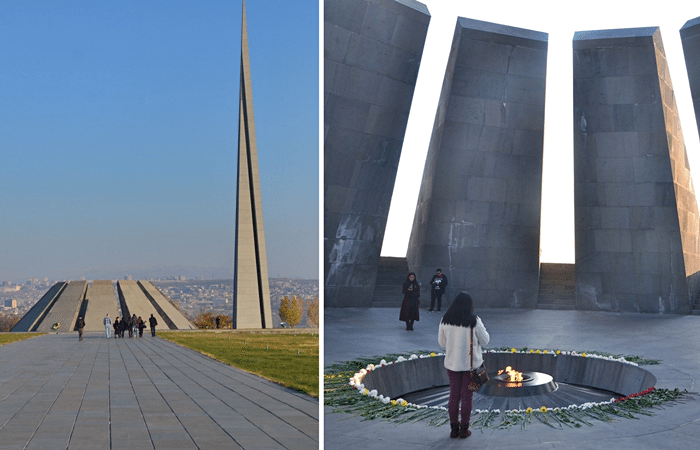 Tsitsernakaberd Armenia Genocide
On our first day in Armenia, we learned about its dark and lonely past. In 1915, the country suffered from genocide by Ottoman Turkey. The tragic history is commemorated in a memorial complex in Tsitsernakaberd. It is a solemn place where both locals and tourists can pay respect to the 1.5 million people who lost their lives during the Armenian Genocide.
Visit Mother Armenia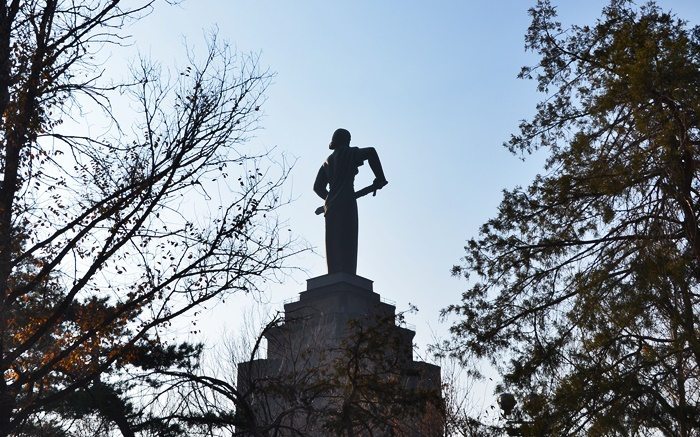 Mother Armenia statue in Yerevan
Built on top of a hill overlooking the city of Yerevan is a monumental statue called Mother Armenia. It is a female personification of the country which symbolizes peace through strength. There is a military museum inside the pedestal where it stands and surrounding it are artillery pieces related to Nagorno Karabakh War.
Buy Armenian Snickers at Dried Fruit Market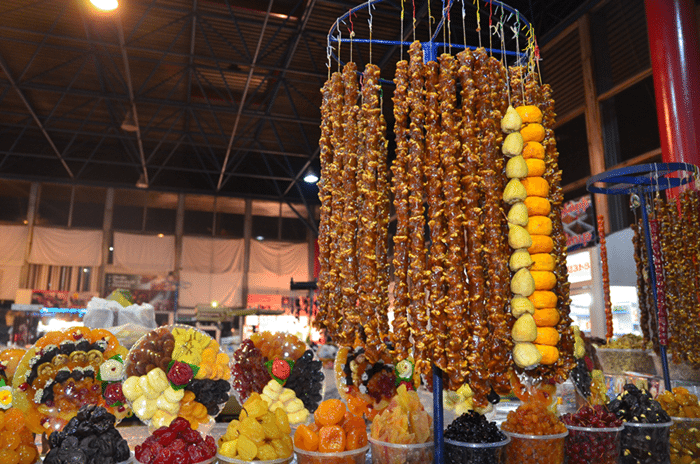 A must-eat in Armenia is a specialty called Armenian Snickers. The weird-looking strings are delectable concoction of walnuts and different kinds of fruit juice. These are being sold outside the tourist spots, but the best Armenian Snickers I have tasted was from the Dried Fruit Market in Yerevan. Free tastings are generously offered in the market. I think I have tasted ten kinds of dried fruits during our visit. My favorite remains to be the Pomegranate Snickers!
See amazing artworks at Cafesjian Sculpture Garden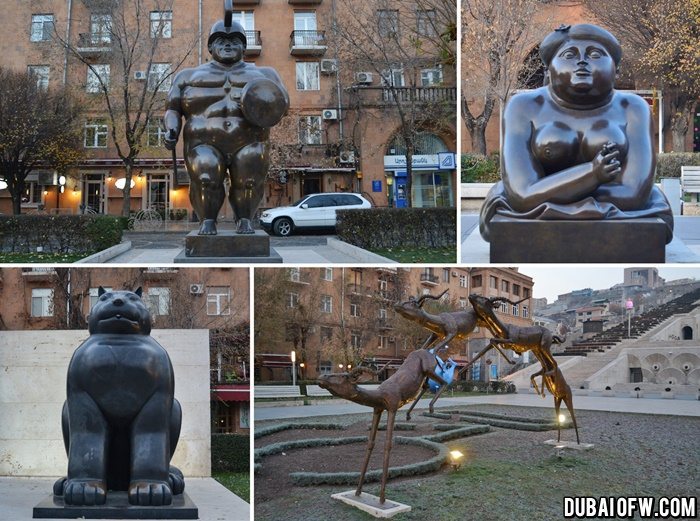 Cafesjian Sculpture Garden photo
Located at the foot of the Yerevan Cascade is Cafesjian Sculpture Garden. The garden has a collection of sculptures made by world-renowned artists. Not to be missed are the oversized sculptures of Fernando Botero. If you're familiar with The Horse in Downtown Dubai, you'll surely recognize Botero's Cat, Roman Warrior and Smoking Woman.
Climb the Cascade steps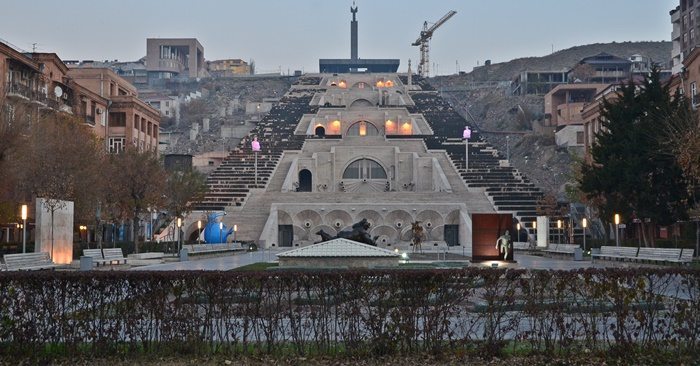 climb the steps at the Cascade!
Yerevan Cascade is a giant stairway with five levels built into a hillside. When the sky is clear, the Cascade provides unobstructed views of central Yerevan framed by Mount Ararat. We attempted to climb the steps to the top one morning, but it was so cold that we decided to stop halfway. If only we knew that there are escalators inside, we could have reached the top. Nevertheless, we got a good view of the city from the third level.
Be amazed at the Republic Square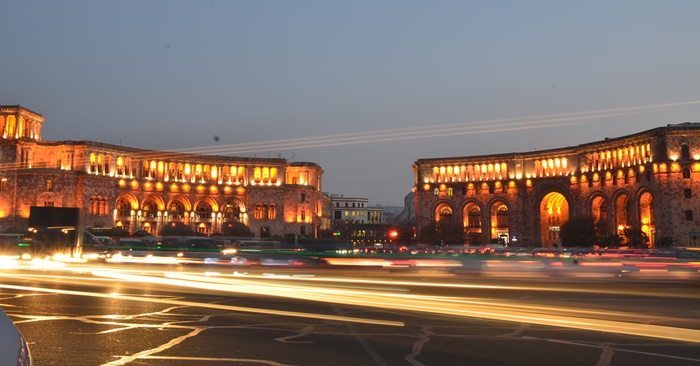 Republic Square in Yerevan
A visit to Yerevan is not complete without spending some time in the Republic Square. It is known as the heart of the city. It has five imposing buildings, one of which is the Government House with a tower where the country's main clock is set. From May to October, there is a fountain show outside the National Art Gallery.
Have a traditional meal at Tavern Yerevan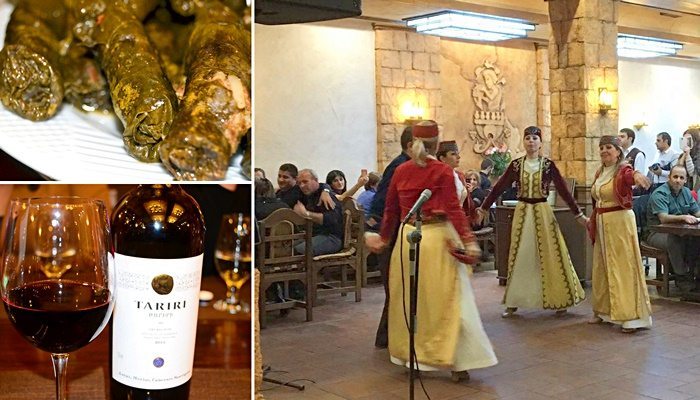 dining experience with enterainment at Tavern Yervan
Tavern Yerevan is one of the most recommended dining spots in the city. We had an unforgettable experience in this restaurant. The dining halls showcase authentic Armenian ambiance and the dishes serve are traditionally cooked. While devouring Armenian cuisine, we were treated to an entertaining performance of classic music and we even joined traditional dance!
Shop at Vernissage Market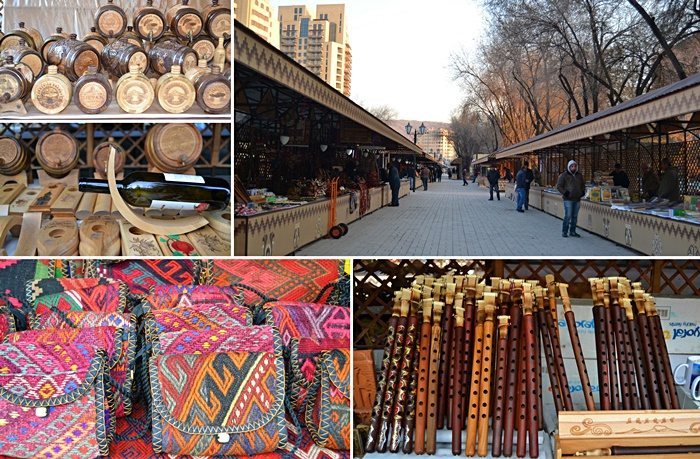 souvenirs and finds at the market in Vernissage
The best place for souvenir shopping is at the Vernissage Market. It is a huge open-air market in central Yerevan. It is where you can buy all types of souvenirs; from intricate Armenian artworks to kitschy keychains! Most vendors are not open to haggling, but the items are affordable. So, you'll never go home without a piece of Armenia in your luggage.
———————
So these are just some of the activities you can do in this beautiful city rich in history.
Air Arabia flies from Dubai to Armenia via Sharjah to Yerevan. Filipinos get visa on arrival.
Book Cheap Hotels in Armenia
You can search and book for various hotels and guesthouses in Armenia depending on your preference. Check out available option for accommodation below:
Read about our other Armenia posts here:
---
About the Author: Lady Anne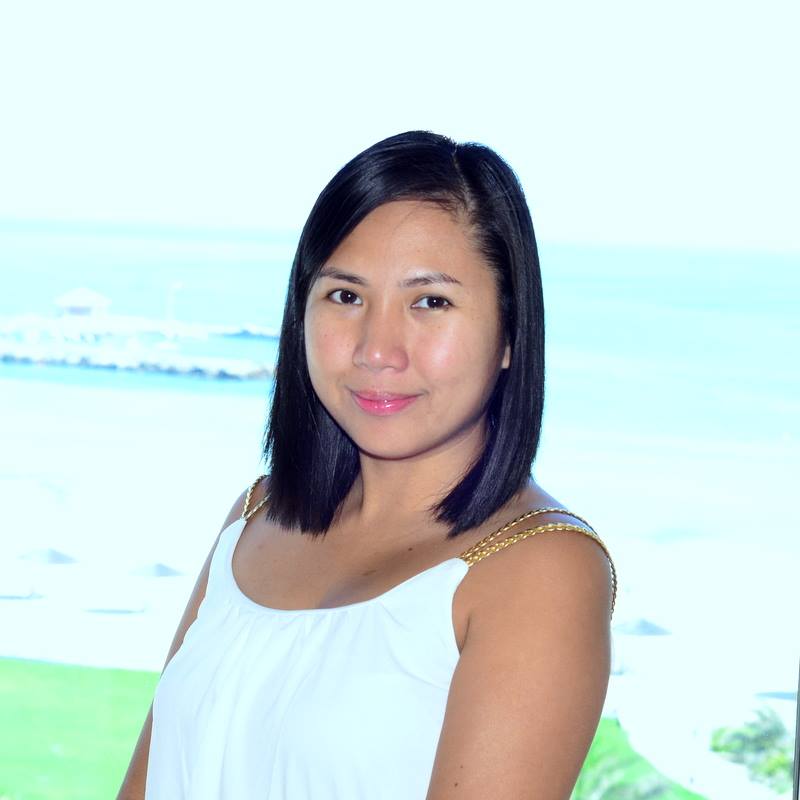 Lady Anne Abit is a Filipino expat in Dubai, a full-time healthcare professional, an occasional traveler and a self-confessed foodie. She shares travel tales, foodie finds, and sweet escapes in her blog www.ladyandhersweetescapes.com and Instagram: @ladyandhersweetescapes.
---
Share your thoughts. Contribute an article to DubaiOFW.com
Want to publish your experience? Share your everyday stories, food trips, travel, photo stories, or tips in Dubai to our growing community. More information here – Become a Dubai OFW Contributor!