Armenia is a small country located at the crossroads of Asia and Europe. It is so small that I actually had to zoom in the map to see where exactly it is located while I was preparing for the trip. Back then, I didn't know much about Armenia other than being a country for visa runs and where the ancestors of Kim Kardashian are from!
It was such a shame because during our short trip, I realized that there's definitely more to Armenia than those petty things I know! The country's land area may not be as big and as popular as its neighbors, but it is peppered with history and spectacular scenery!
Beautiful Tourist Spots in Armenia
Here are some of the breathtaking places you shouldn't miss when you visit Armenia. Be advised that the we visited this country during the winter holiday season.
1. Geghard Monastery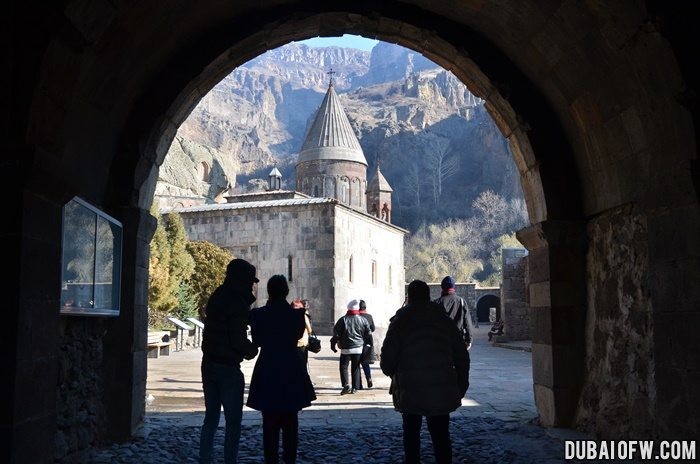 Geghard Monastery photo
This UNESCO World Heritage Site is a popular pilgrimage destination for Armenian Christians. The monastic complex is partially carved directly out of the adjacent mountain and within one of its chapels is a miraculous spring. It was founded in the 4th century and is believed to be the place where the Holy Lance – the spear that pierced Jesus at the Crucifixion – was kept.
2. Garni Temple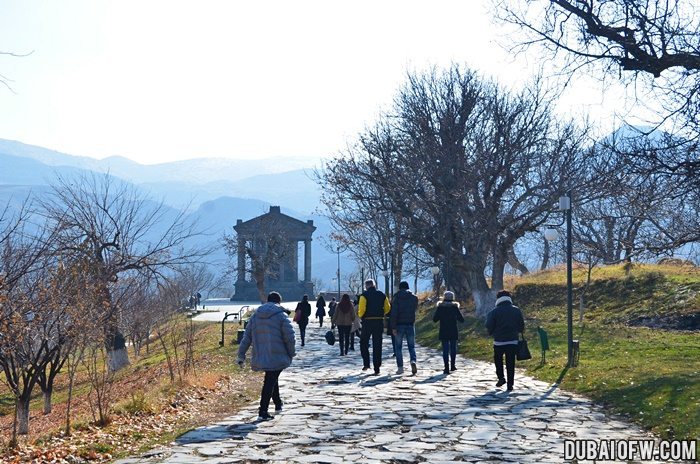 photo of Garni Temple
A day trip to Geghard is often paired with a visit to Garni village where the only surviving pagan temple is located. Garni Temple is classical Hellenistic temple built in the 1st century AD for the god of the sun – Mihr. Set on the edge of a gorge, the temple offers spectacular views of the Azat River and the Symphony of Stones. Our tour group had a wonderful opportunity to hear a professional choir perform classical Armenian music inside the temple. It made our visit exceptional!
3. Symphony of Stones
Symphony of Stones photo
An off road trail into Garni Gorge leads to a natural wonder called the Symphony of Stones. It is an impressive cliff of hexagonal basalt columns which were created naturally by volcanic eruptions! My jaw dropped at the sight of the beautiful and mysterious rock formation! Definitely nature at its finest!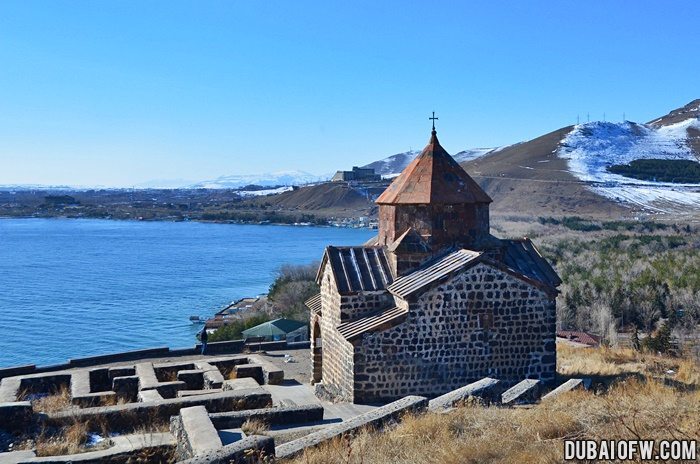 Sevanavank Monastery photo
The monastic complex built on the shore of Lake Sevan shouldn't be missed when visiting Armenia. It is probably the most photographed spot in the country! The two churches are prominent landmarks of medieval Armenian architecture. The location is picturesque, but be prepared to take hundreds of uphill steps from the road to the monastery.
5. Lake Sevan
 picture of Lake Sevan
Known as the Pearl of Armenia, Lake Sevan is the largest body of water in the country and in the Caucasus region. During summer, locals and tourists visit the lake to enjoy water activities like windsurfing and jet skiing. It is also an ideal place to have a picnic. During winter, it is less crowded and the tranquil lake is beautifully framed with snow-capped mountains. Our visit was highlighted with a delicious seafood lunch of locally-caught trout and crawfish which are indigenous to the lake.
6. Tsaghkadzhor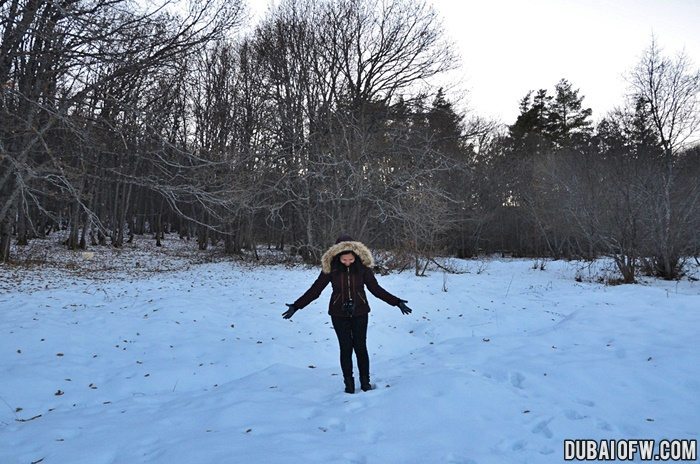 Tsaghkadzhor
Located in Kotayk province, the town is a famous spa and heath resort in Armenia. The name Tsaghkadzhor means valley of flowers. But during winter, the valley is filled with snow and people flock the town for winter activities in Tsaghkadzhor ski resort. The modern resort is known for its ropeway built on the slope of Teghenis Mount. During good weather condition, the chairlift ride offers amazing views of Armenia and Mount Ararat.
7. Dilijan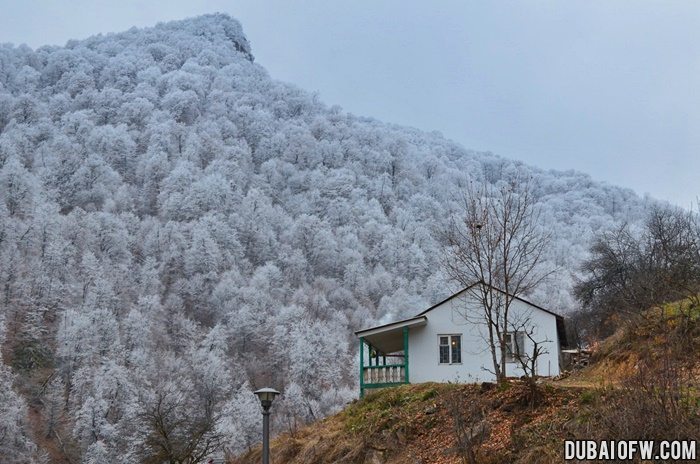 Dilijan photo
Armenia boasts diversity in its landscape, and it is greatly noticed when traveling from Sevan to Dilijan. The two towns are connected by a long tunnel; sunny with bare mountains on one end, foggy with lush vegetation on the other! Dilijan is fondly called "Little Switzerland". The mountain slopes are covered with pine trees which are drenched in snow during winter!
8. Haghartsin Monastery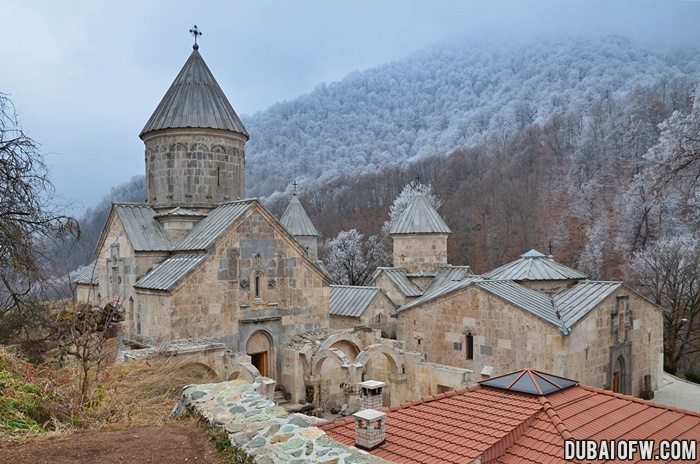 Haghartsin Monastery Armenia
Hidden in the rainforest of Dilijan is Haghartsin Monastery. The complex was built between the 10th and 14th century and is already a part of UNESCO world heritage sites. It has undergone refurbishment with the help of Sheikh Muhammad Al Qasimi, the Ruler of Sharjah.
9. Cascade Complex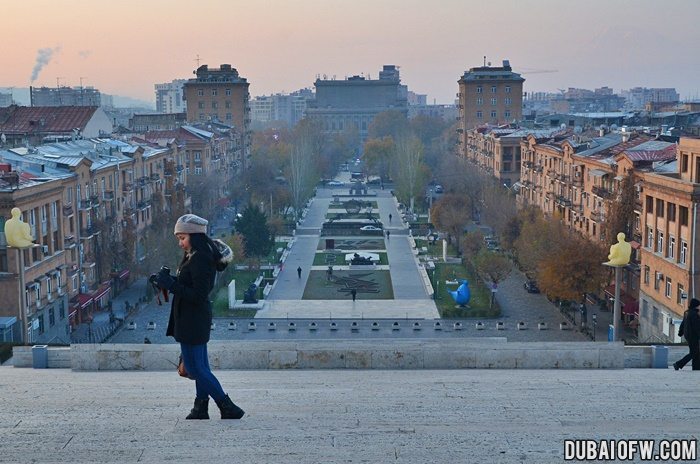 view of the city of Yerevan from the Cascades
The Cascade is a giant white stairway in Yerevan, Armenia. Climb your way to the top as it serves as a great vantage point to view the city. If the weather is good, you can also have a great view of Mount Ararat.
10. Views of Mount Ararat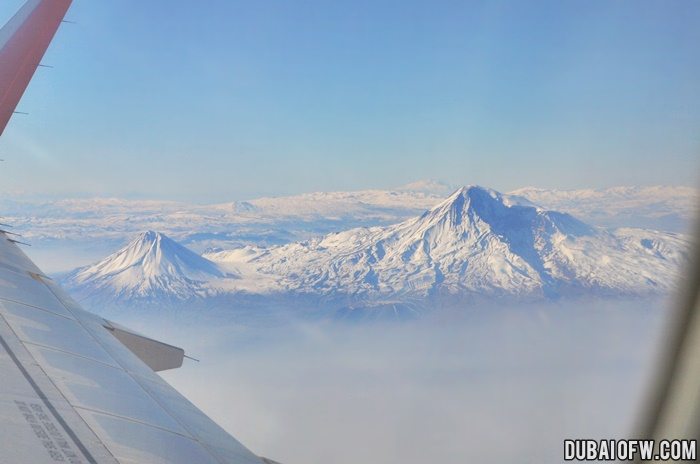 view of Mount Ararat from our Air Arabia plane
Although no longer a part of Armenia, Mount Ararat is still a prominent symbol of the country. It is believed to be the resting place of Noah's Ark and is considered as a sacred mountain by the Armenians. If the skies are clear, Mount Ararat can be viewed from downtown Yerevan. We were not lucky to see it from the city because of the winter fog, but we caught a glimpse of its splendid snow-capped cones during the flight from Sharjah to Yerevan!
—–
There are more places to visit and spectacular views to watch in Armenia as it's just full of history. We hope the above list will give you an idea when creating your itinerary of places to visit in this beautiful country!
Air Arabia flies from Dubai to Armenia via Sharjah to Yerevan. Filipinos get visa on arrival.
In case you want to know more information about this country, the official tourism website of Armenia is Armenia.Travel.
Book Cheap Hotels in Armenia
You can search and book for various hotels and guesthouses in Armenia depending on your preference. Check out available option for accommodation below:
Read about our other Armenia posts here:
---
About the Author: Lady Anne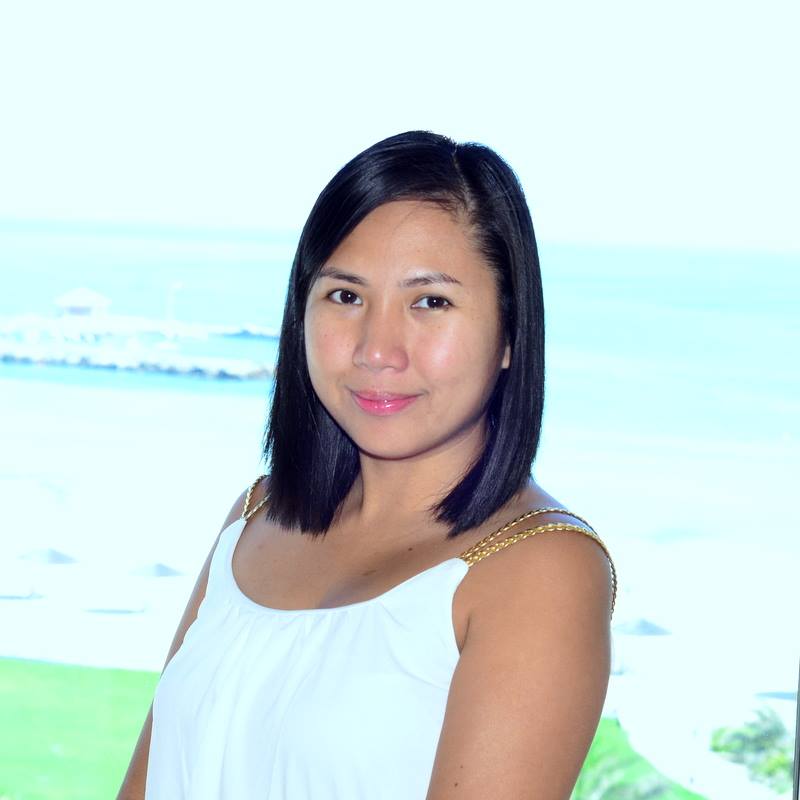 Lady Anne Abit is a Filipino expat in Dubai, a full-time healthcare professional, an occasional traveler and a self-confessed foodie. She shares travel tales, foodie finds, and sweet escapes in her blog www.ladyandhersweetescapes.com and Instagram: @ladyandhersweetescapes.
---
Share your thoughts. Contribute an article to DubaiOFW.com
Want to publish your experience? Share your everyday stories, food trips, travel, photo stories, or tips in Dubai to our growing community. More information here – Become a Dubai OFW Contributor!