Armenia, a mystical land in the Caucasus, is gaining popularity with Filipinos based in the UAE. It has not just captured the attention of new OFWs who need to go out of the country for visa change, but also of expatriates who love to travel to off-beat destinations!
With its rich history and natural beauty, Armenia easily won our hearts when we joined a familiarization trip organized by Air Arabia airlines and Armenia Tourism Board! It is a humble country with so much to offer; from the modern capital to the ancient towns to the rugged mountains where winter activities can be enjoyed!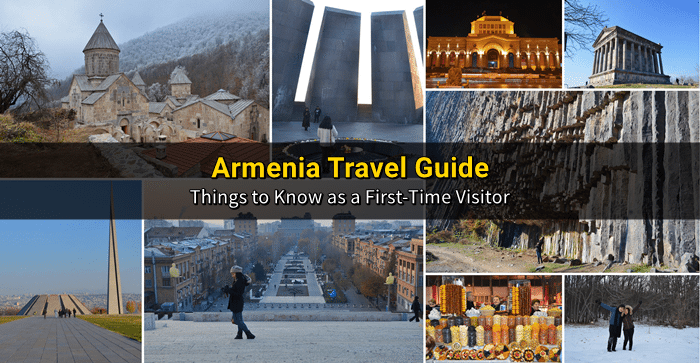 Discover Armenia: Tips for First-Timers
To help you prepare for your trip to Armenia, here are the things you need to know. Be advised that this is a basic travel guide only. This will guide you, as a first-timer, to see what this country has to offer. We hope you find the information useful.
Currency
The monetary unit of Armenia is called Dram. 1 Armenian Dram is roughly 0.0077 Dirham, 0.0021 US Dollar.
Timezone
GMT: +04:00
Climate / Weather
Armenia is located in the Caucasus, a region tucked in between Asia and Europe. The temperature ranges from 22 to 36 degrees Celsius during summer (June to August). Weather is fairly pleasant during autumn (September to early November) and spring (March to May). Winter season kicks off late November and lasts until February. Temperature can be quite cold with lots of snowfall during this season, but it's also the best time for winter sports.
Summer (June to August) – 22 to 36 degrees Celsius
Autumn (September to November)
Winter (December to February)
Spring (March to May)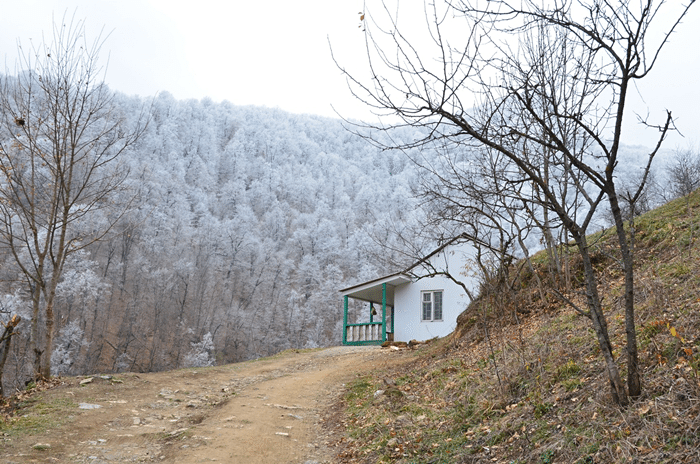 in Dilijan – trees covered with snow
Visa Processing
Visa on Arrival – single entry visa for 21 days
Tourist Visa Fee – 3000 AMD (7 USD)
How to Get a Tourist Visa in Armenia? Filipinos can obtain Visa on arrival in Armenia. No supporting documents required. Upon arrival, fill out the visa application form and head to the money exchange counter as you need to pay for the visa in Armenian Dram. Submit your passport and application form in the visa application counter and pay 3000 AMD for single entry visa, valid for 21 days.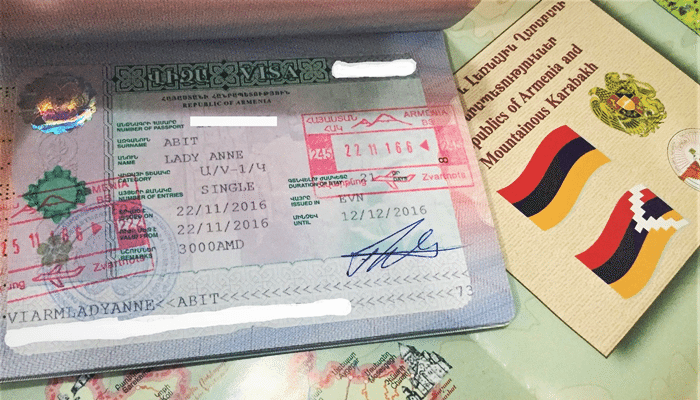 tourist visa stamp
For other nationalities, it is best to contact the Armenia embassy. Visit their website here – http://uae.mfa.am/en/
Language
Armenian is the official language of Armenia, but most locals can speak Russian as the country was a part of the Soviet Union until 1991. Since its independence, English has been gaining popularity. Although not everyone you meet in the streets and local markets can speak English, those who are working in the Tourism and Hospitality sector can communicate in English very well.
Accommodation
Yerevan makes a good base for exploring Armenia. One-night stay in a hotel with breakfast is reasonably priced from 30,000 to 35,000 Armenian Dram (around 200 to 300 AED). We stayed in Royal Plaza, a homely hotel just 10 minutes' walk from Cascade complex.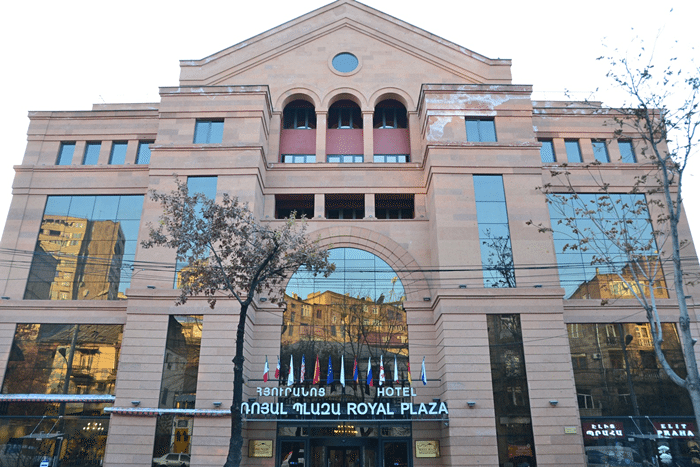 Royal Plaza hotel, book a reservation, click here 
Book Cheap Hotels in Armenia
You can search and book for various hotels and guesthouses in Armenia depending on your preference. Check out available option for accommodation below:
Transportation
Getting around Yerevan is convenient. Common modes of transport are by marshrutka (bus) and by Yerevan Metro. Historical attractions are more than an hour away from the capital; hence, it is best to join a guided tour organized by a trusted travel company. Our comprehensive 3-day tour was arranged by Armenia Travel.
Attractions
Being one of the oldest countries in the world, Armenia has plenty of awe-inspiring structures dating back to the early centuries. Popular well-preserved ancient structures are:
Churches in Geghard
Garni Temple – the only surviving pagan temple
Echmiadzin – the religious center of Armenians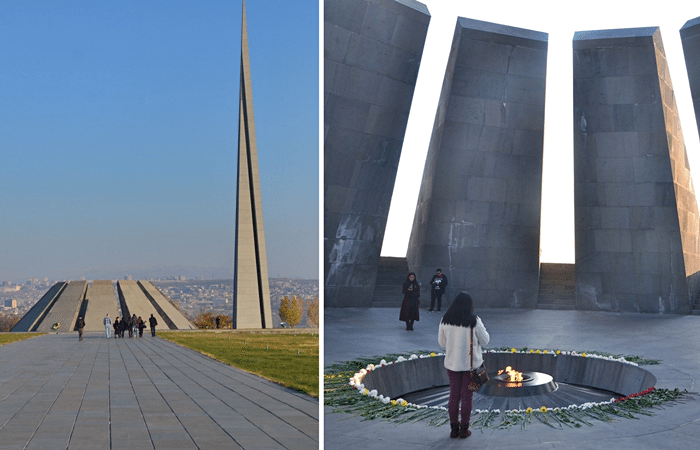 Tsitsernakaberd Armenian Genocide Memorial Park in Yerevan
It is also a natural wonderland dotted with rainforests, lakes and plains framed by snowcapped mountains. Nature lovers will stand in awe in the
Pearl of Armenia – Lake Sevan
Little Switzerland – Dilijan
Tsaghkadzor Ski Resort.
You can also explore the museums, markets, churches and art in the city of Yerevan.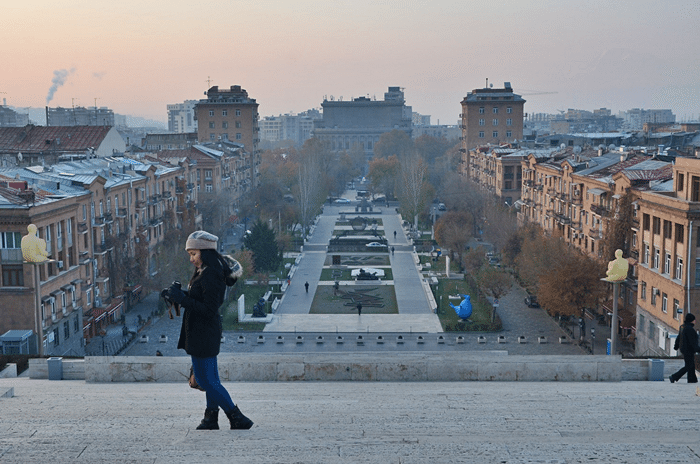 Cascades in Yerevan city – a giant stairway
Food
Rich culture comes with great food! Armenian cuisine has a unique blend of flavors from east and west. Must-eats when visiting Armenia are:  Khoravat (barbecue), Khashlama – lamb dish often served during feasts, thin flatbread called Lavash, and Gata cake.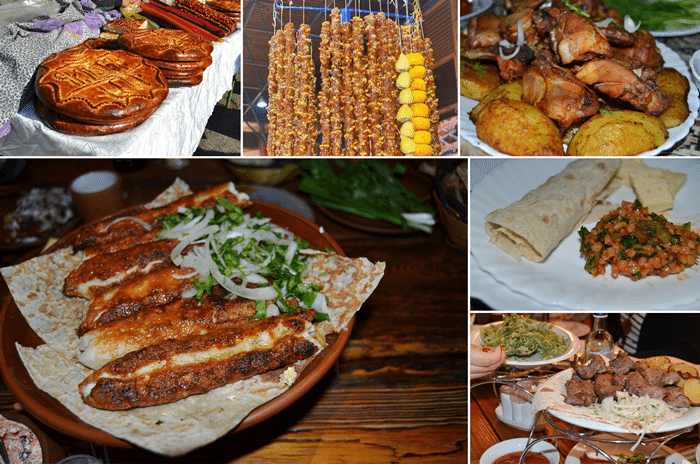 Food in Armenia
A basic meal usually costs 3,000 Dram, while a 3-course meal in a fancy restaurant costs around 6,000 Dram per person.
How to get there from the UAE
Air Arabia, the first and largest low-cost carrier in the Middle East and North Africa, flies from Sharjah to Yerevan twice a week and it takes about 3 hours of travel time only.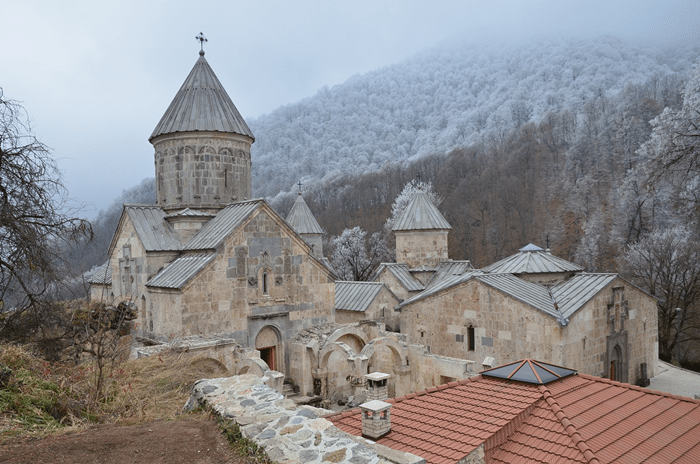 Haghartsin Monastery in the town of Dilijan, Tavush
Other Tips When Travelling from Dubai to Armenia
Below are some other tips that you can find useful when you visit Armenia.
Pack Proper Clothes – this is a basic thing but we might tend to forget that we should bring clothes that we can wear comfortably and that is appropriate for the weather and climate. It was my first time to travel during winter and to experience snow, so I made sure to bring thermal clothing, insulated jackets and waterproof shoes. Temperature dropped to -7 degrees Celsius when we were there. I still felt chilly despite the 3 layers of clothing!
Armenia Travel company assisted us on our Day Trips – we had a tour operator assist us on our day trips. If you want to book a tour package to Armenia, it's good to have somebody who can explain details of the places you will visit. We had to do make use of hand signals when talking to the locals. Don't worry as staff in hotels and resorts speak English.
Always Keep Cash (Armenian Dram) – Not all shops accept credit card transactions so always bring enough cash for the day.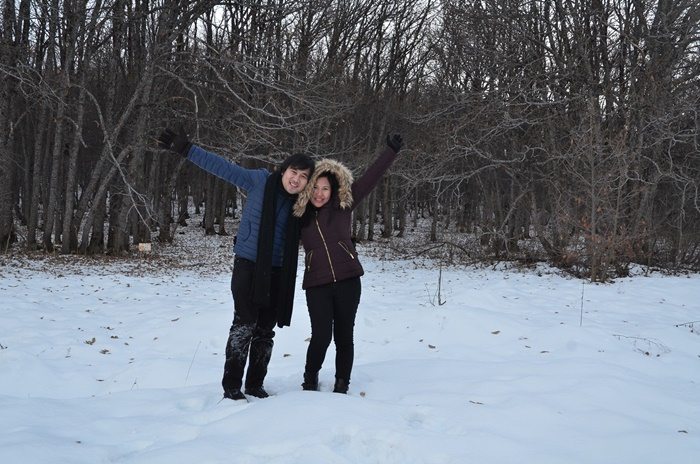 Tsakhkadzor, Armenia during winter season (late November)
We hope that the information above will help you plan your trip and finally book flights from Sharjah to Yerevan. Remember, it's a short flight (3 hours) from the UAE and you can explore its places for about 3-4 days, perfect for a quick vacation out of town!
Air Arabia flies from Dubai to Armenia via Sharjah to Yerevan. Filipinos get visa on arrival.
Read about our other Armenia posts here:
---
About the Author: Lady Anne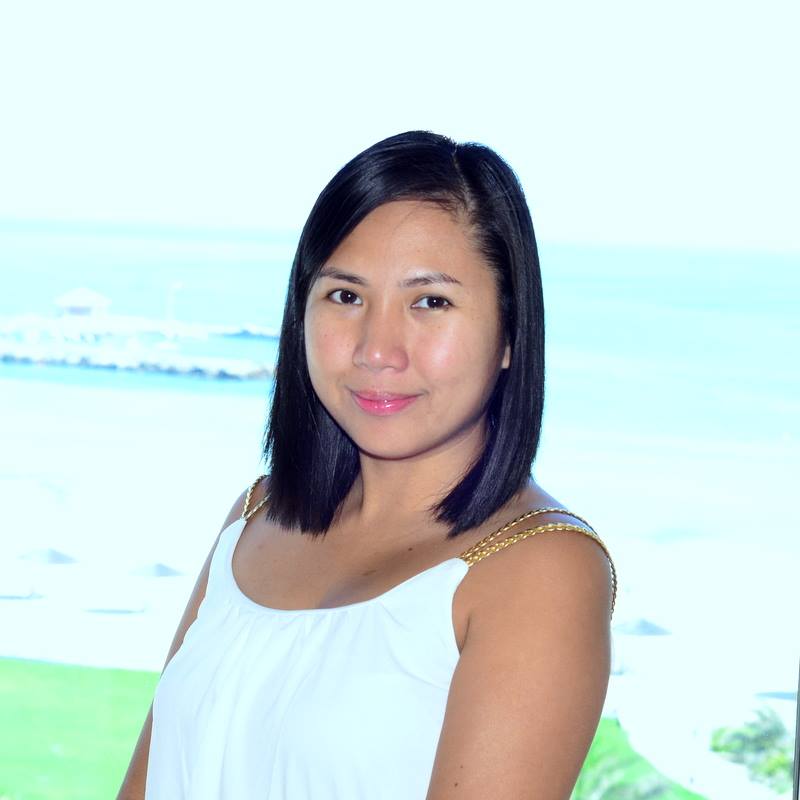 Lady Anne Abit is a Filipino expat in Dubai, a full-time healthcare professional, an occasional traveler and a self-confessed foodie. She shares travel tales, foodie finds, and sweet escapes in her blog www.ladyandhersweetescapes.com and Instagram: @ladyandhersweetescapes.
---
Share your thoughts. Contribute an article to DubaiOFW.com
Want to publish your experience? Share your everyday stories, food trips, travel, photo stories, or tips in Dubai to our growing community. More information here – Become a Dubai OFW Contributor!