We sent our blogger friend, Lady and Her Sweet Escapes, to Yerevan in Armenia together with a group of journalists and people from media. This is a special familiarization trip to help promote Armenia and what the country has to offer.
Related Post: 12 Short Flight Destinations to Visit that have Easy Visa Processing for UAE Residents
Based on updates we get from Lady, there's plenty of attractions that you see in this country. What's great is that you can just file for a few days off from work. 3-4 days would be a good time to travel to various spots in Armenia.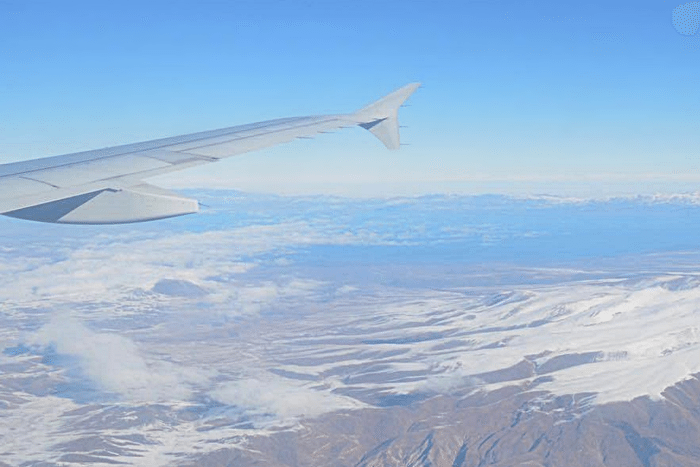 Caucasus Mountains. border region of Asia and Europe

Air Arabia Airbus A320 – 2 flights/week to Yerevan Armenia from UAE
Air Arabia Flies from Dubai to Armenia via Sharjah to Yerevan
In case you're wondering how you're going to get to Armenia, you can book cheap flights from Sharjah to Yerevan via Air Arabia as they have 2 flights per week and the travel time is only about 3 hours.
Armenia Visa Processing: Visa on Arrival for Filipinos
Good news to Filipinos as the visa processing in Armenia is easy. You only need to present your passport and pay a fee of 3000 Armenian Dram (AMD) (or 7 USD). No other documents needed except for your passport.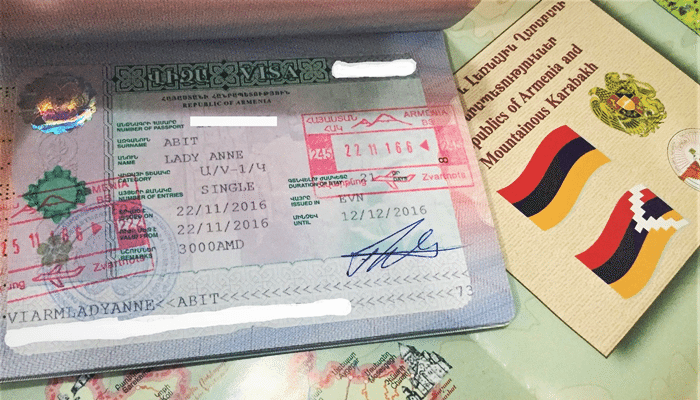 Armenian visa stamp on a Philippine passport
You must pay in Armenian Dram, so bring USD and have it exchanged to AMD before you line up at the visa counter.
For other nationalities, it's best to contact the embassy of Armenia in UAE for more details. You can visit their website here – http://uae.mfa.am/en/
Geghard, Armenia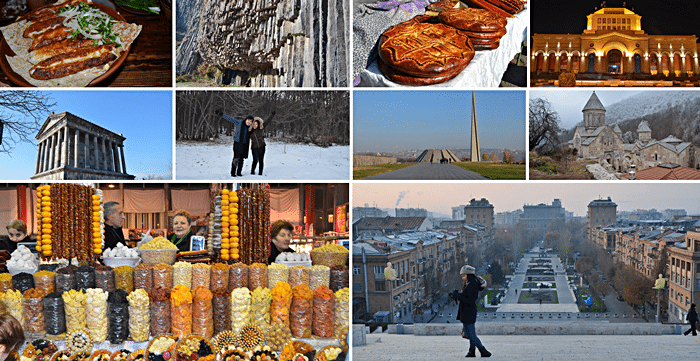 some snapshots from the trip, will post more photos soon!
Here's a short video clip of Lady's sweet escapes in Armenia. We hope this will give you some insights of what to explore in this country!
We are excited to know that it was a successful adventure and that Lady has many of adventures to share. So watch out for more updates about what you can expect when you travel to Armenia!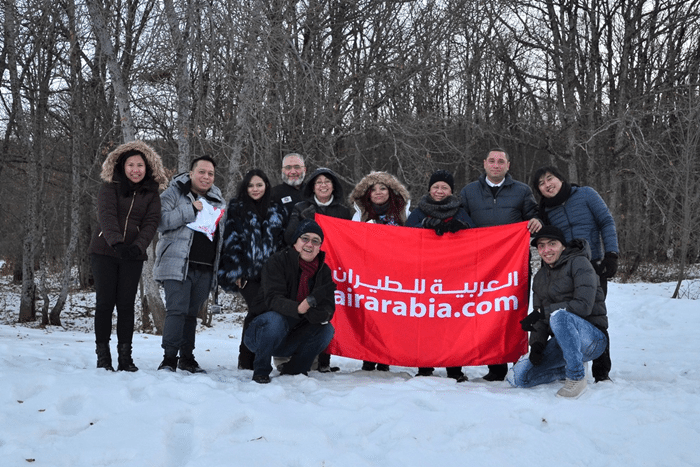 Lady and the rest of the Pinoys in this Armenia trip
We would like to thank Air Arabia and Armenia Tourism Board for this opportunity to explore your beautiful country!
Air Arabia flies from Dubai to Armenia via Sharjah to Yerevan. Filipinos get visa on arrival.
Read about our other Armenia posts here:
Book Cheap Hotels in Armenia
You can search and book for various hotels and guesthouses in Armenia depending on your preference. Check out available option for accommodation below: