Start them young. Our next Dubai OFW feature is with a Sales Executive in the biggest telecom provider in the UAE. Prince came to Dubai when he was 20 years old (he's now 23) and is one of the youngest staff in his current company.
He came to Dubai because he wanted to help his family reach their dreams of a better life and to follow his girlfriend (now his fiance). Prince also shares one of his goals to become an entrepreneur in the future as he plans not to become an employee forever.
To fresh graduates and young adults, this is a good read especially if you want to try your luck overseas. Living in Dubai will drive you to become more independent and focused on your priorities in life. Read more about our interview below.

OFW Profile: Sales Representative in a Leading Telecom Provider
OFW Profile: Sales Executive
Name: Prince
Education: Business Administration major in Marketing Management
How long in Dubai: 2 Years
1. Tell me about yourself.
Im Princeton Astorga. Mostly, they call me "Prince". 23 years old. (Last month 22 only). I graduated with a degree of Business Administration major in Marketing Management. I'm currently working as a Sales Executive at a leading telecom provider in the UAE. I've stayed here in Dubai for almost 2 years now.
In my current job, I'm one of the youngest staff (if not the youngest) but it's not a hindrance for me to be on top and be excellent. Additionally, I own a clothing shop in the Philippines namely "B&W Clothing".
2. Why did you come to Dubai?
Two reasons why I came here in Dubai. First, at a young age, I was tired already in a hard life in the Philippines which you will have minimum salary plus high tax, chaos in commuting, unknown safety everywhere etc. so I grabbed the opportunity to work here. More importantly, to help my family reach our goals and dreams. Secondly, to follow my beloved Girlfriend and now my fiancé, which she's working already here in Dubai for 1 year before I came.
3. What were your previous jobs?
After graduation, I worked as a Sales Executive in a Design and Manufacturing Company which provides all kinds of furniture.
4. How do you find your current job? Are you happy/satisfied with it?
I'm working for the biggest and most popular telecommunication in United Arab Emirates. I'm satisfied because I learned how to deal with different nationalities. The environment of the company is exceptional plus the fact that all of us treat each other as a member of the family. Most of them support, help and motivate me.
5. Are you able to save in Dubai? Why/How?
In Dubai, it's a big challenge for you to save because everywhere and anytime there is a sale and everything here is very expensive such as food, house rent. But for me, I make sure that even small amount will go to my savings monthly or quarterly. And hopefully soon, I will open one small business in the Philippines.
6. Is it difficult to live in Dubai? What are your struggles? What's life like outside work?
Living here in Dubai or any other place in the world without your family is very difficult. There are times that you will be homesick and sad because you will miss the special occasions which you used to be with them.
I make sure that I'm not the stereotype employee and just WORK-SLEEP-EAT. After duty or on my off days, I go out and enjoy the glamour of the city with my friends which is considered  as my 2nd family.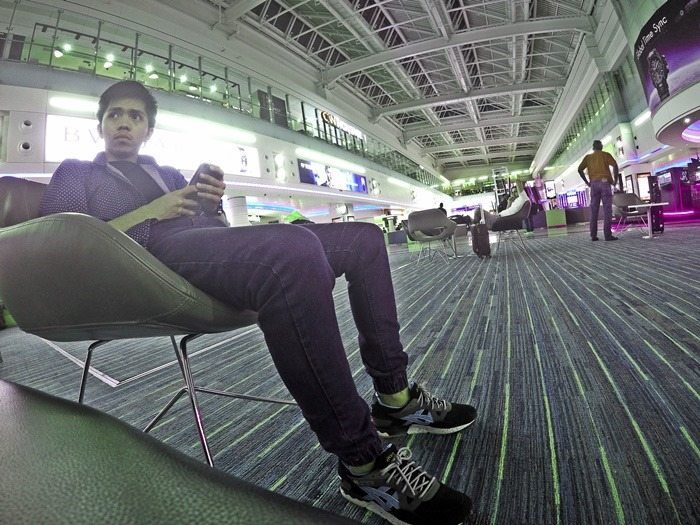 7. What do you like about Dubai?
As of now, the most things I like in Dubai are tax free salary, Overall security and disciplined people.
8. What do you NOT Like about Dubai?
Familiar answer will be weather. Weather which i think will reach until 60 degree this summer. Also, house rent cost is very expensive. In a few years that you will rent here, you can build your dream house in the Philippines.
9. What are your plans in your career/family/future?
When we talking about career, my only plan is to be a young Entrepreneur and not to be forever employee. I see myself living a normal life with my family. Normal life means, I'm not rich neither poor. To the point that I can give the needs and wants of my family without having problems about money.
10. You have any tips for Kabayans when working/finding work/living in Dubai?
My advice to my dear Kabayans working, Don't spend too much time and money on unnecessary things. PRAY! SAVE! INVEST! ENJOY! Work hard, smart and be humble.
To my Kabayans looking for work, pray and have faith in him, just be yourself, know your worth and most importantly never ever ever give up.
Living in Dubai seems so easy. Yes it's easy you just need to use your 100% heart and mind on everything.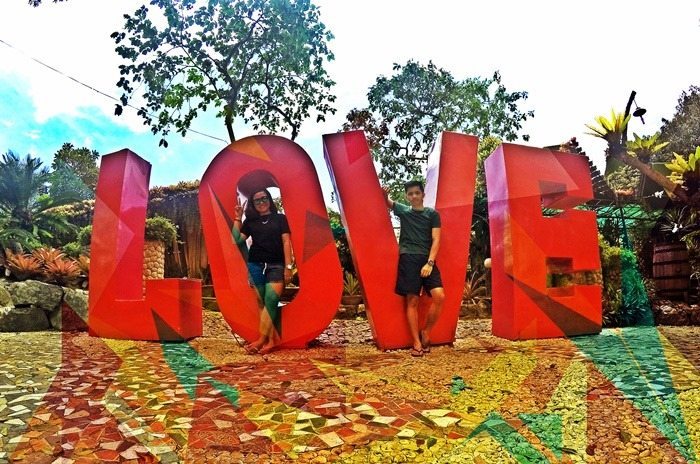 Tell us about your hobbies, what you do outside work.
Here in Dubai, my hobbies are watching movies, playing on my PS4, going to the beach with my friends, playing basketball, billiards, and tennis and specially going to church.
Social Media
FB: www.facebook.com/princetonastorga
Page: www.facebook.com/B&WClothing
———————————————–
*Photos provided by Prince.
Are you a Pinoy Expat in Dubai? Do you want to be featured in the website? Send us an email telling us you want to be featured at admin@dubaiOFW.com and we will send you the set of questions! Let's help other Pinoys who want to come to Dubai understand what life in the UAE is like through your story.