UAE residents, May 5 has been declared a public holiday by the UAE government to mark the celebration of "Israa and Miraj". Originally from May 4, the event has been moved to the next day, and according to a report from WAM news agency, the said day has been set as a holiday to the public.
According to Article 100 Paragraph 5 of Cabinet Resolution 13 in 2012, as well as the Decree Federal Law 11 of 2008 on the human resources, it allows the government to move holidays so long as the day falls between two working days. This means that there will be a long weekend for UAE residents!
Israa and Miraj UAE Holiday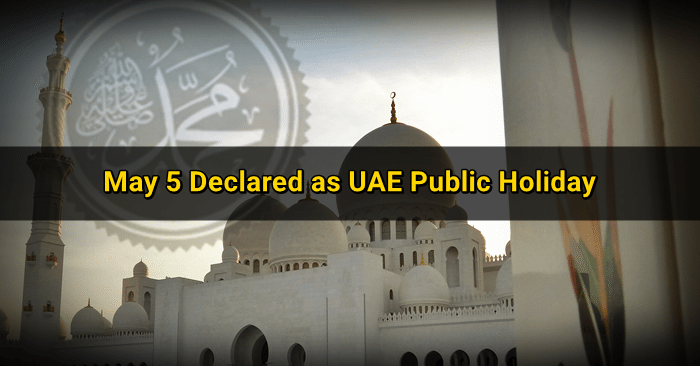 "Israa and Miraj," which originally fall on May 4, has been moved to May 5 as per the Paragraph 5 of Article 100 of the Cabinet Resolution No. 13 of 2012, and the regulations of the Decree of Federal Law No. 11 of 2008 on human resources in the federal government, and its amendments that defines the public holidays of ministries and federal authorities in the country.
Al Isra'a Wal Mi'raj means as "Night Journey and Ascension" and has been described as a physical and spiritual journey. It is observed on the 27th day of the month of Rajab and celebrates the night that Allah took Mohammad on a journey. The journey was set from Mecca to Jerusalem and then afterwards, to heaven.
Work is to resume on May 8 (Sunday).
Other Source News: