"Live Fast, Fry Young" is the tagline of a fast that offers the juiciest, crispiest, and tastiest chicken in town: Jailbird. Born in Dubai, this place sources only homegrown, cage-free chickens, and is all set to conquer the chicken scene in Dubai… and beyond!
Each of Jailbird's four locations in Dubai provides a relaxing atmosphere for chicken lovers, with both indoor and outdoor seating available. If you'd rather eat at home, you can opt for takeaway or delivery, and savour the restaurant's must-try recipes with family and friends!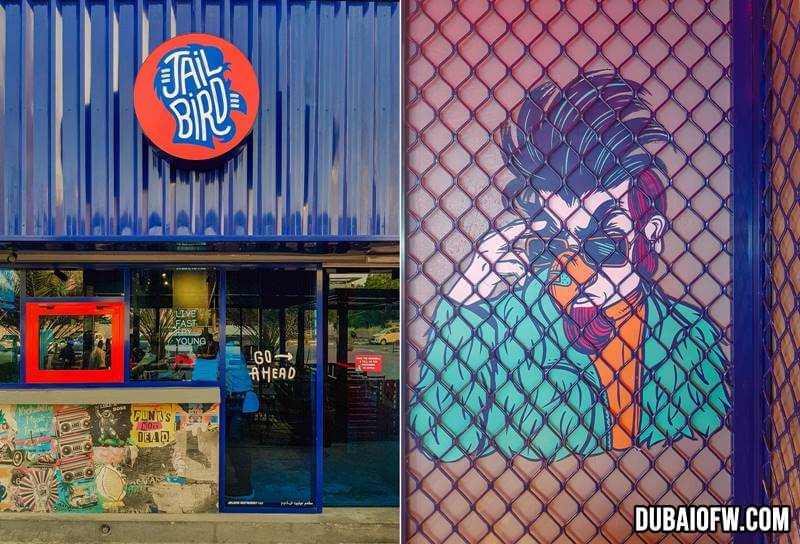 Jailbird Dubai Serves Tasty and Juicy Chicken Burgers and Tenders
What can a first-time customer expect at Jailbird? Only the tastiest chicken recipes, that's for sure! The menu features "Bun'd Chicken," "Mix'd Chicken," mouth-watering sides, and thirst-quenching sodas. Let's get to know some top favorites!
Jailbird's "Bun'd Chicken" burgers are all served in a potato bun. You can start with "The Classic," which includes free range fried chicken breast, iceberg lettuce, and garlic mayo. But if you're looking for something different, why not go for the "Korean BBQ," which has green papaya and kimchi slaw, Korean BBQ sauce, miso mayo, bean sprouts, and nori? Yum yum!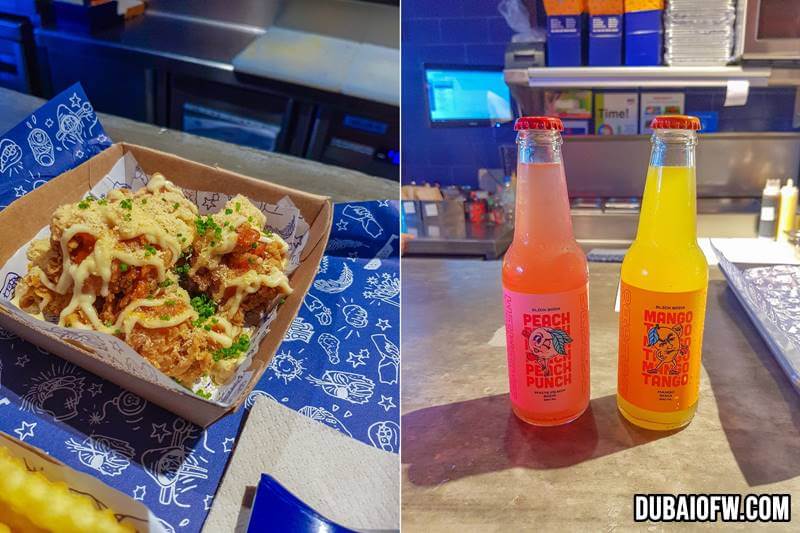 Of course, spice lovers shouldn't miss the "Big Bang" — free range fried chicken breast with jalapeno, ssamjang sauce, spring onion, sweet potato crisps, aged parmesan, and soy glaze. On the other hand, if you like 'em cheesy, go for the "Nashville Sando" — chicken tenders, cheese fondue, pickled onions, brioche, and special sauce. Everything sounds really good!
Meanwhile, Jailbird's "Mix'd Chicken" menu features "Flamin Waffles," which combines waffles and free range fried chicken breast, topped with Nashville glaze, maple syrup, and chives. You could also try "Tenders" — chicken breast tenders served with the restaurant's house sauce.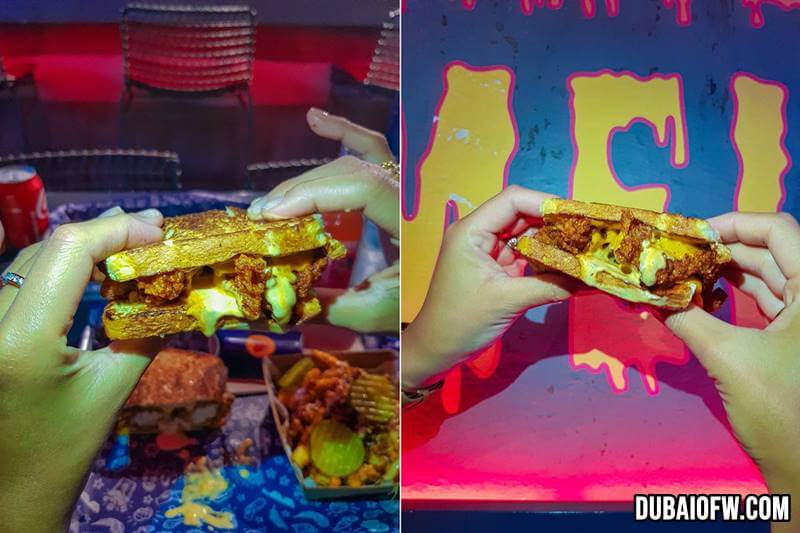 If you have kids, don't worry because "Little Birds," which includes chicken tenders, potato fries, and orange juice… is made just for the little ones!
Don't forget to add some sides to your meals! Jailbird has three tasty options: Crinkle-Cut Fries, Slow Baked Creamed Corn, or Corn Bread with Jalapeno Butter. Simply take your pick! Then, wash it all down with a "Slick Soda," which comes in four, all-natural flavours: Mango Tango, Peach Punch, Adam's Apple, and Red Alert (cherry cola). Juicy and refreshing beverages, indeed!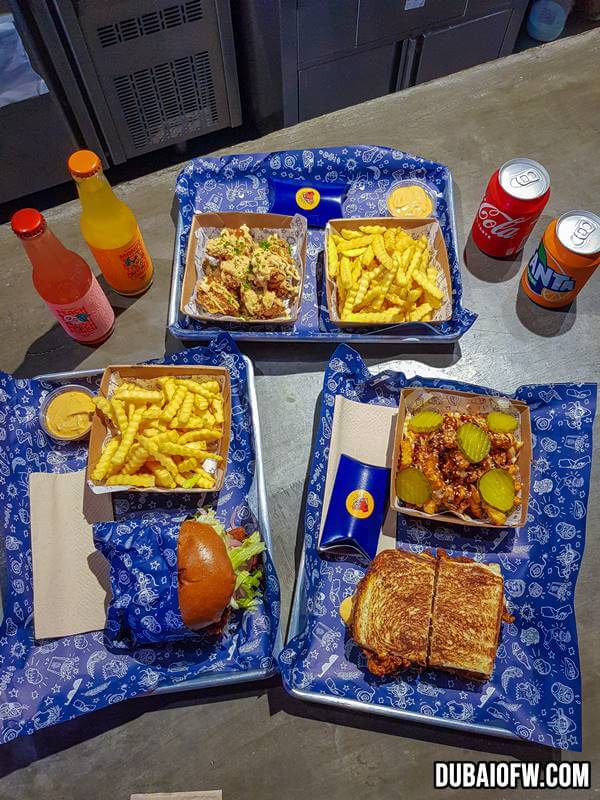 Jailbird also has some desserts available for those who still have room for sweet treats. We tried their chocolate cookie and chocolate softserve ice cream.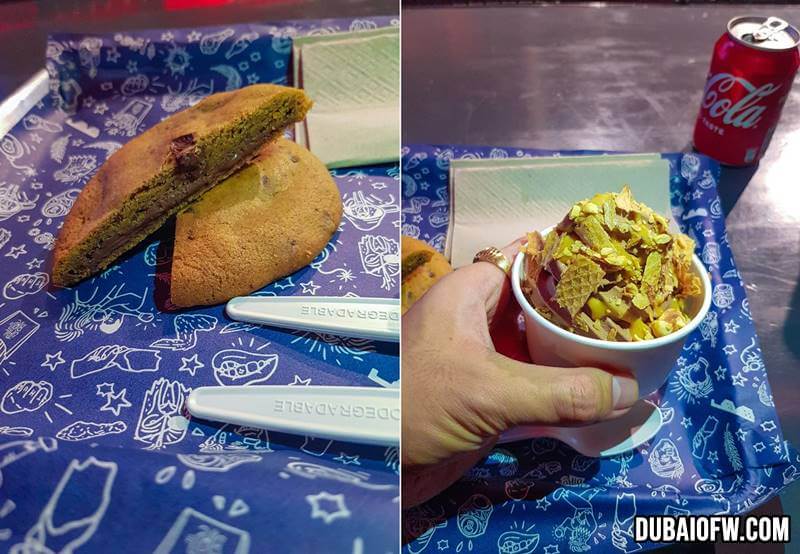 Opening Hours and Prices
Jailbird is open between 11:00 am and 12:00 am (midnight) from Sundays to Thursdays, and up to 1:00 am every Friday and Saturday. You can expect to spend around AED 70 for two people.
As for dining options, you can eat at the restaurant (indoor or outdoor seating), order takeaway, or have your food delivered to your doorstep via Deliveroo.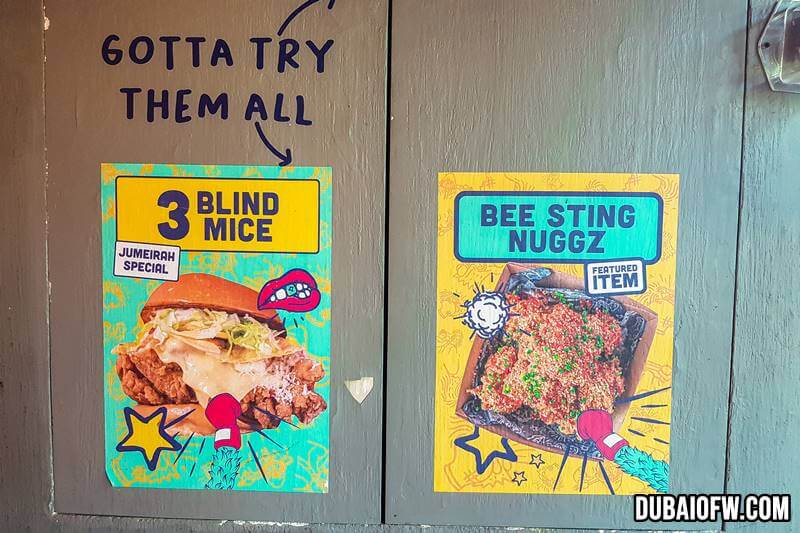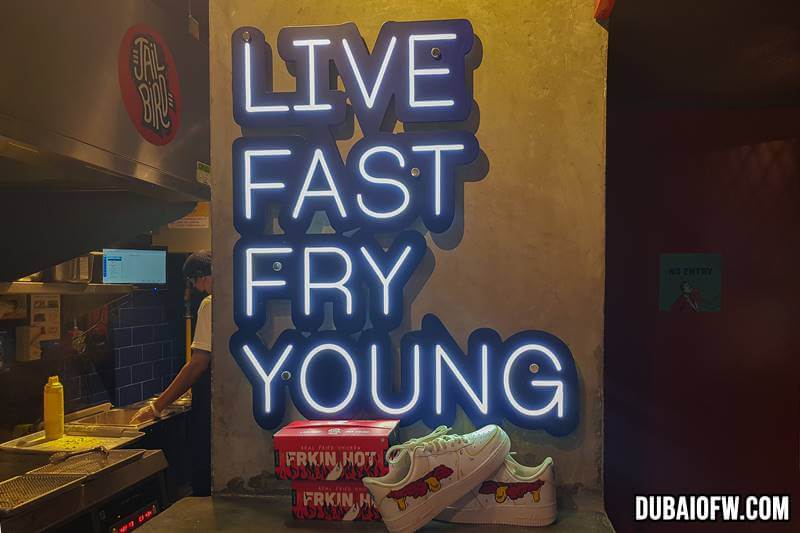 Video: Tasty Chicken Recipes at Jailbird Dubai
From time to time, Jailbird features special recipes, just like these "Fire Nuggz," as featured below, alongside the restaurant's chicken burgers. The dish looks very spicy, indeed!
15 Photos of JailBird Dubai Burger Joint
Here are some photos of our restaurant experience in Jailbird Dubai:
Contact Information: Jailbird Dubai
Jailbird has four locations in Dubai: Motor City, Jumeirah, Mirdiff, and Jumeirah Beach Residence (JBR), whose contact details are presented below.
JailBird Dubai
Telephone: +971 4 336 4420 / +971509738755
Email: hello@jailbird.ae
Websites: https://www.jailbird.co/ / https://linktr.ee/jailbird.ae
Facebook: https://www.facebook.com/jailbird.ae/
Instagram: https://www.instagram.com/jailbird.ae/
Jailbird Branches in Dubai
Here are the current branches and their location maps below:
Google Map Location
As cited previously, Jailbird has four outlets in Dubai. Featured below is the Google Map location of their branch in Jumeirah Beach Residence (JBR):
Whether you're craving for a "classic" chicken burger, something fiery, or something cheesy, then you'll definitely enjoy Jailbird's tasty chicken recipes! After having a good meal, you can then explore the city and try out these exciting things to do in Dubai!