Who's up for an evening of fun and laughter? Filipino-American comedian Jo Koy is set to perform in Dubai next year, and we can hardly wait for his hilarious skits!
ALSO READ: Anne Curtis Meets Filipino Designers Based in UAE
As part of his Just Kidding World Tour, Jo Koy will be at the Coca-Cola Arena on Monday, 20th January 2020. The event will mark his debut performance in Dubai.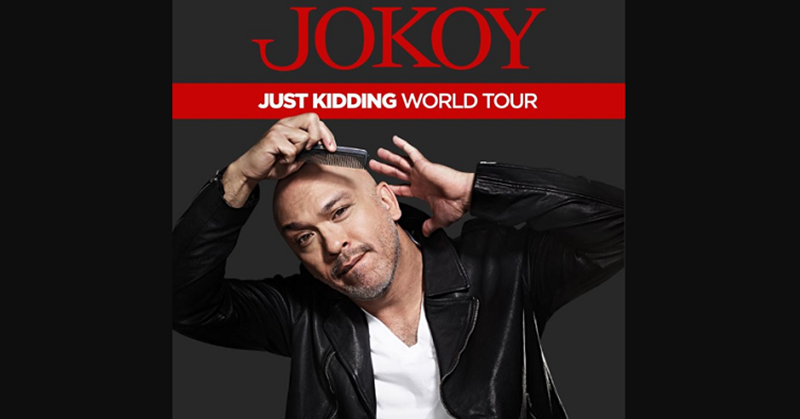 Jo Koy to Perform in Dubai on January 2020
Born to a Filipino mom and American dad, Jo Koy gets inspiration from his family for his skits. He became known for his stints on Chelsea Lately and Comin' in Hot, a Netflix special. The National reported that he also holds a weekly podcast, The Koy Pond with Jo Koy.
When onstage, Jo Koy's energy is infectious, and you really can't help but laugh at his antics. Last year, he was awarded "Stand-Up Comedian of the Year" at the Just for Laughs Comedy Festival in Montreal. And soon, he will be bringing his own brand of comedy to Dubai!
According to Jo Koy, he is very excited to perform at the Coca-Cola Arena in Dubai. It has always been his dream, he says, and he can't wait to make everyone here laugh!
At present, Jo Koy is on the first leg of his Just Kidding World Tour. He is performing across North America this month, before heading to Australia and New Zealand in December. In January, he will be onstage at Cebu and Manila in the Philippines before traveling to Dubai.
WHAT: Jo Koy – Just Kidding World Tour
WHEN: January 20, 2020 / 7:00 pm
WHERE: Coca-Cola Arena
Check out this funny video, where Jo Koy recalls how his mother made him cry after he lost his lunchbox as a kid:
You can buy tickets for the event starting Thursday, 14th November, with prices ranging from AED 195 to AED 695. For more information, visit https://www.coca-cola-arena.com/.
ALSO READ: Meet the Mascots of Expo 2020 Dubai
Filipinos are known for their optimism and great sense of humor, which is why Jo Koy's Dubai gig is bound to be a hit! Meanwhile, we can also look forward to another exciting event… the Emirates Airline Dubai Jazz Festival, which is happening this February!