The COVID-19 pandemic has greatly affected everyone, including overseas Filipino workers (OFWs). Many businesses have had to close down – some temporarily, others permanently. As a result, thousands of OFWs have returned to the Philippines due to loss of employment.
Still, there are those who manage to rise above the challenges brought about by the crisis. Today's article features an OFW in Dubai, whose business not only survived — but even grew – because she took the chance, adapted to the situation, and made wise decisions.
Filipina OFW's Milk Tea Business Thrives During Pandemic
A native of Angeles City, Pampanga, Vin Jimenez came to Dubai in March 2007 on a visit visa. Three years later, her husband and two children came to join her. Within a week upon arriving, she got a job as a secretary for a construction company. Eventually, she got employed by a trading company; however, the company shut down by the end of 2019.
Being a person who does not give up easily, Vin decided to open a business. She thought of "bubble tea" because it is a popular product in Southeast Asia. She travelled to Taiwan — to the highland tea farms there — for research as well as for formal training in making milk tea. She also attended Genbiz, an 8-week program organized by the Philippine Business Council – Dubai & Northern Emirates (PBC-DNE), to learn more about running a business.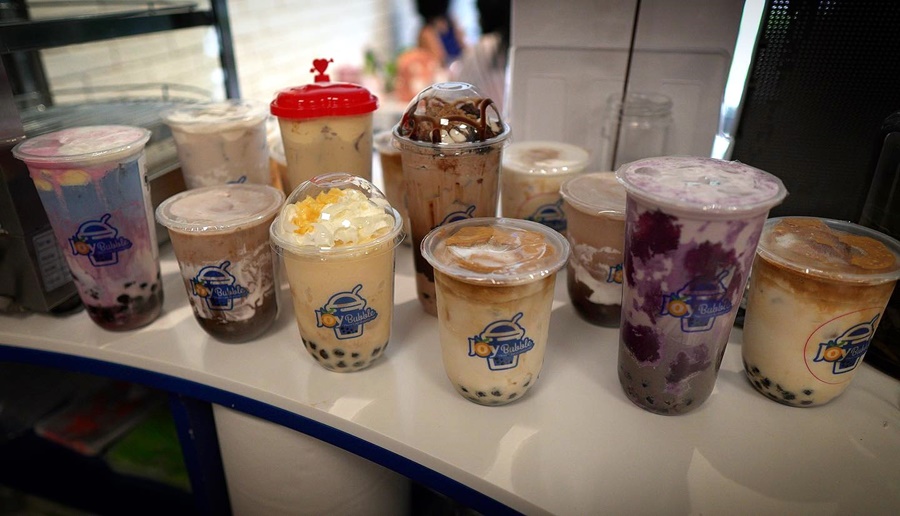 Having spent her 10-year savings on business preparations and training, Vin's milk tea store, "Joy Bubble," officially opened on March 12, 2020 in Al Qusais, Dubai. However, less than a month later – on April 4, 2020 – the government imposed strict quarantine measures because of the pandemic.
"The business went smoothly until the most challenging part came when the government announced a temporary closure of the Dubai Metro due to pandemic," she said, as cited by GMA News. "It prevented our employees from reporting to work; also, the sterilization programs halted business operations to a shorter run of 8 p.m. due to the curfew imposed."
Due to the pandemic, many people started working from home. This is where Vin and her husband saw a new opportunity: the high demand for food deliveries. They rolled up their sleeves and began to run the business by themselves. They took orders, prepared milk teas, and added rider services to reach customers. Soon, they were hitting their targets!
After 10 months of opening their first store, Vin and her husband opened a second one in Bur Dubai. By the end of 2021, they are planning to open a third store. What's even more amazing is that they were able to employ people who had lost jobs because of the crisis.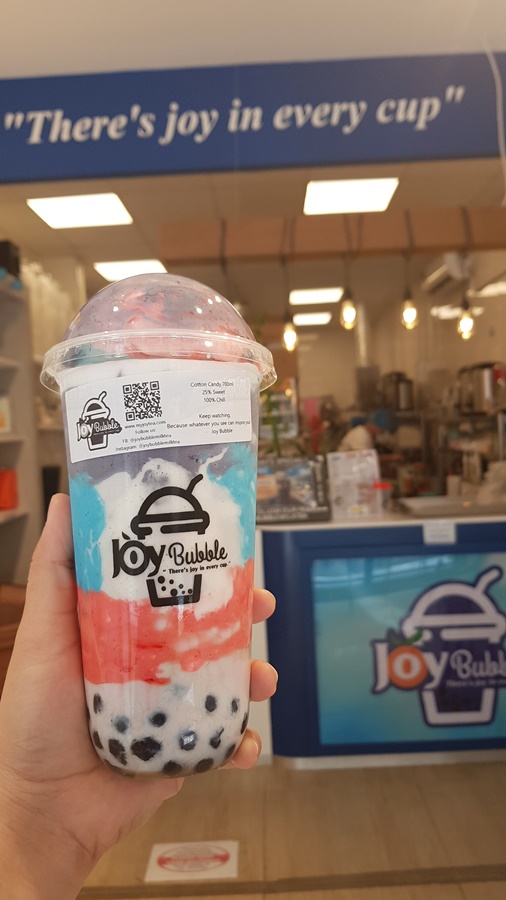 For more information about Vin's milk tea business, Joy Bubble, you can visit the store's official website and Facebook page, or call them at +971 4 255 0527.
Congratulations, Vin, on your successful business! Indeed, you and your husband were able to turn a negative situation into a positive one, while helping other OFWs in the process. We hope your story would inspire others to keep moving forward, despite the pandemic.