Aldar Properties is a popular real estate development, management, and investment enterprise in Abu Dhabi. The company is publicly traded on Abu Dhabi Securities Exchange. The major stocks of Aldar are mostly owned by the states. Some of the notable stockholders are Mubadala Development Company, Abu Dhabi National Hotels, Abu Dhabi Investment Authority, and National Corporation for Tourism & Hotels.
In the event that you are looking for job openings from this company, we have shared information below on how you can apply and check available work opportunities for your guidance.
Aldar is known to manage major properties located in Abu Dhabi. In fact, it controls Al Raha Beach, Yas Island, and Al Raha Gardens. It also has control over Yas Hotel Abu Dhabi, Ferrari World, and Yas Marina Circuit.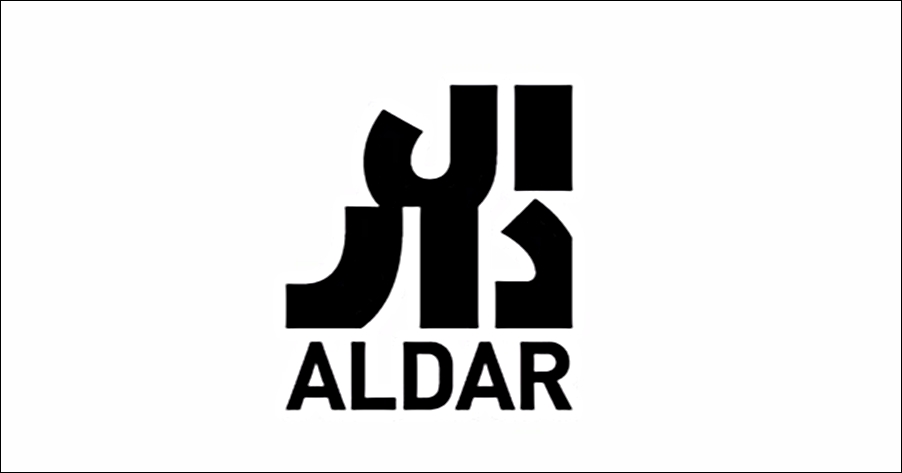 How to apply for a job in Aldar Properties in the UAE?
To apply for a job in Aldar Properties, you can go to its official career website at https://www.aldar.com/en/Careers/. There you can be able to explore the opening and job vacancies. Just prepare your CVs so you can apply for your preferred position once you are on the page.
If you have experience in real estate, sales, hospitality, and similar roles, you will surely get a good job in this company. Whatever your nationality is, you will land the position you are looking for.
Aldar Properties History
Aldar Properties was founded in 2004 and became publicly listed in 2005. It is the master developer behind the famous Yas Islands and the developments within the island. Its key activities include property development, property management, real estate asset management, and other related businesses. In 2013, it can be noted that Aldar merged with Sorouh Real Estate, another listed real estate company in the country. This merger was able to consolidated these two competitive players in the real estate industry. Because of that, it has created more diversified asset base and enormous balance sheet. The merger retained Aldar and today, the company is more focused on strategies that will help it deliver its purpose.
Facts & Figures
The business was founded on January 12, 2004.
Aldar is now 16 years old.
Aldar is headquartered in Abu Dhabi and it serves the whole emirate.
In 2016, the company made AED 6.2 billion in revenue, AED 2.8 billion in net income, AED 36 billion in total assets, and AED 22 billion in total equity.
The company employs more than 500 employees.
List of brands and service Aldar Properties handles
Residential Properties
Current developments

Saadiyat Reserve
Alghadeer
Yas Acres
Mayan
Reflection
Nareel Island
Waters Edge
Alreeman
Lea Yas Island

Completed

Abu Dhabi Aviation Complex
Al Bandar
Al Bateen Park
Al Falah
Al Gurm
Al Hadeel At Al Bandar
Al Muneera
Al Oyoun Village
Al Raha Gardens
Al Rayyana
Al Zeina
Burj Mohammed Bin Rashid
Etihad Plaza
Ghuraibah
Golf Gardens
Khalidiya Village
Lulu Island
Sas Al Nakhl Village
Silaa
Sun & Sky Towers
Tala Tower
The Arc at Gate Toiwers
The Gate Towers and the Arc
The Penthouse Collection
Watani
World Trade Centre Abu Dhabi
Mamsha Al Saadiyat
Ansam
The Bridges
Meera
West Yas
Jawaher
Al Merief
Commercial Properties
Malls

Al Jimi Mall
Remal Mall
The Mall at WTC
Yas Mall

Offices

Aldar HQ
Al Mamoura
Baniyas Tower
North Park
Motor World
Al Murjan Tower
Sky Tower Commercial

Hotels

Crowne Plaza
Hala Arjaan
Tilal Liwa
Yas Centro
Yas Hotel
Yas Links
Yas Park Inn
Yas Radisson Blu
Yas Rotana
Yas Staybridge Suites

Legacy Projects

Cleeveland Clinic Abu Dhabi Hospital
Masdar Institute of Science and Technology
Sun & sky Towers
World Trade Centre Abu Dhabi

Others

Lulu Island
Reem Central Park
Alreeman
Retails
Yas Mall
Al Jimi Mall
Remal Mall
Shams Boutik
The Mall at World Trade Center
Reem Central Park – retail
Marsa Al Bateen
Eastern Mangroves
Al Bandar Plaza
Al Zeina Plaza
Al Rayyana Plaza
Gardens Plaza
Al Falah Retail Village
Al Ghadeer
Al Bateen Park Plaza
Golf Gardens
What it means to work in Aldar Properties
Here are some of the review and feedback by Aldar Properties employees:
Sales and leading admin: Aldar builds the dream home
"Aldar makes an employee feel as their next home. A professional approach and productive team players are the main reason for the successful running of an organisation."
Document controller: Aldar is like a family you will enjoy to work everyday
"Aldar is very productive and a very nice place to work at Abu Dhabi, 8hours of duty and 2 days off. I learned many things at Aldar and they give me important trainings to give my very best regarding on my work position. Management are very strict but, they have a soft heart to all their employees. Workplace was very nice we are located at Al Raha Beach Round Building one of the famous building at Abu Dhabi. There is no hardest part of the job if you love your job we just enjoy the time when we start to work because, we feel that our co-employees are part of my family. Thank you."
Admin assistant: A workplace where I enhance my career path
"It's a workplace which i could consider as my best training ground to enhance myself as well as my career. I have practiced my knowledge and learnings from my education in this company."
Specialist: A very good company to work with, currently, under the management of an excellent CEO
"During 11 years of service with ALDAR, I learned how to deal with people of different nationalities and diversified culture.
The hardest part of the job is HR's unusual current hiring policies and lack of job security.
The most enjoyable part of the job was that, previously the hard work and performance of the employees were always well appreciated."
Contact Information:
Address: Al Raha Beach, Abu Dhabi, UAE
Main Telephone: 02 8105555
Website: aldar.com