Apparel Group is a company focusing on global fashion and lifestyle located in Dubai, UAE. Currently, Apparel Group addresses the demands of thousands of shoppers through its 1750+ shops with more than 75 brands. The company is now employing more than 17,000 multicultural staff across all four continents.
It was able to carve its strong presence not just in the UAE but also in other regions such as Kuwait, Oman, Bahrain, Saudi Arabia, South Africa, India, Singapore, Poland, Indonesia, Malaysia, and Thailand. The group is also looking forward to enter emerging markets such as Egypt, Hungary, Pakistan, and the Philippines. Apparel Group will continue to provide brands from the US, Canada, Australia, Asia, and Europe in order to cater to the style and preferences of its clients.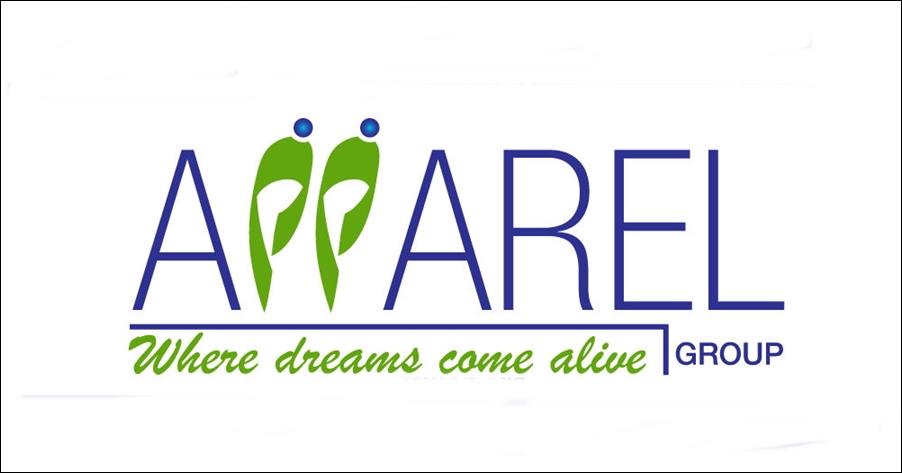 How to apply for a job in Apparel Group
Applying for a job in the UAE is now easier because of technology and internet. With just a click, you can be able to submit your resume and other information to the company you look forward to work for. In Apparel Group, it's simple and easy to apply for a job. You can head to its official career website at https://www.appareluae.com/career/index.html. There you will find a "Search & Apply" button that you can use in order to search for your preferred positions. You can also browse for the brands you want to work for on the same page. Apart from real jobs, the group is also offering internships for graduating students. The company emphasizes the importance of its employees.
When applying for a job, you should not forget to update your CV. It's essential that your information is always updated so that by the time there's an open position in the company where you want to work, you will be the first one to send your updated resume. It's worth pointing out as well that you should apply for a job that matches your profession and skills. Since Apparel Group focuses on retail, you will have more chances of getting in if you have experience in sales, accounting, admin, or similar roles. You can always explore the website of the group to find what you are looking for.
Apparel Group History
Nilesh Ved founded the company in 1999. It has a modest start and the company started with one brand only. It was the beginning of Nilesh's journey in the retail industry. Nilesh was able to build a strong foundation in the Gulf region and afterward, it crossed regional boundaries and ventured into the Global market. In 1999, Nilesh had been successful in running 3 Ninewest stores in Lamcy Plaza. Ninewest is a U.S. brand that shortly became very popular in the Gulf. Today, Nilesh is considered one of the leading Fashion Retailers around the world.
Facts & Figures
Nilesh, the current chairman of Apparel Group, belongs to a family of businessmen and entrepreneurs.
In 2019, Apparel Group was honored at RetailME Awards 2019: Aldo, The Children's Place, Calvin Klein, and 6thStreet.com
In 2019, Apparel Group receives The Filipino Times Awards for Aeropostale and Skechers
In 2019, 10 Apparel Group Brands was awarded Superbrands Award 2019
In 2019, Apparel Group receives Mohammed Bin Rashid Al Maktoum Business Award
In 2019, Apparel Group was awarded the '2018 Dubai Chamber CSR Label' for the 6th consecutive year.
The group handles 75 brands
It has more than 1750 stores globally
It operated in 4 continents
It has 185 awards to date.
List of brands/services offered by Apparel Group
Accessories
Aldo Accessories
Herschel
Cosmetics
Department Store
Brand Bazzaar
Dollar Plus
HEMA
Lakeland
XIMIVOGUE
Entertainment
Fashion
Aeropostale
Ardene
Austin Reed
Beverly Hills Polo Club
Calvin Klein
Cath Kidston
Garage
Juicy Couture
Tommy Jeans
La Vie en Rose
LC Waikiki
Levi's
Nautica
New Yorker
R & B
Tommy Hilfiger
Footwear
Aldo
Anne Klein
Anta
Athlete's Co.
Price
Birkenstock
Call It Spring
CCC
CHARLES & KEITH
Crocs
Dune London
Easy Spirit
Havaianas
Hush Puppies
Moreschi
Naturalizer
New Balance
Nine West
Shoe Studio
Skechers
TOMS
UGG
Uni-Q
F&B
Cold Stone Creamery
Jamie's Pizzeria
Molten Chocolate Café
Sbarro
Sumo Sushi & Bento
Tim Hortons
Kids
Athlete's Co. Kids
Babycenter
s from Aeropostale
Skechers Kids
SMYK
The Children's Place
Tommy Hilfiger Kids
Z generation
Malls
6th Street
Club Apparel
What it means to work in Apparel Group
Here are some of the reviews and feedback by Apparel Group employees:
Sales associate: good
"A company's culture is the character and personality of an organization. It refers to how people interact, collaborate, and get along within the workplace. Though it may sound somewhat ambiguous, company culture is extremely important for many reasons. It attracts talent, increases engagement, and helps ensure employees are happy, productive, and planning to stick around."
Shop assistant: it was fantastic experience with apparel
"I done work very enjoyable. And I did work with good experienced professional workers. And great management team. I learned so much things about such amazing work. I would like to join apparel again and again. Thanks for all apparel team."
E-commerce executive: a great institution for learning
"Every new day at Apparel Group comes with new challenges in new domains of business making it difficult at times but interesting. Everyone is given the opportunity to experiment and implement, which makes Apparel Group a great institution for learning and development."
Sales associate: fun work place
"it's a defined work place everyday you have your different works defined by the manager of the store which you have to full fill and then you have your daily and monthly kpi's and target need to be archive"
Sales associate: productive
"I learned a lot from apparel group, cashiering customer service and helping the manager for their paper works. I worked here for 3 years the only problem in apparel they always terminate people or their staff."
Contact Information:
Address: Plot No S21317,Jebel Ali South Freezone Extension، Opp Panasonic Company, Exit 18 , Gate No 7 Roundabout 13 – Dubai – United Arab Emirates
Main Telephone: +971 4 813 6111
Website: appareluae.com