Dubai may be known for its modern architecture, towering skyscrapers, and smart technology, but there are quite a number of "green" spaces as well. One of these is Melia Desert Palm (BOOK HERE), a premium hotel and "urban oasis" set amidst a 160-acre natural expanse in the outskirts of the city.
Also Read: Bab Al Shams Desert Resort Hotel 
Even though the hotel is just 20 minutes away from the city centre, it's like stepping into a different world! Lush green landscapes, riding fields, and refreshing pools surround the the area. Along with first-class amenities, Desert Palm is a haven for travelers and tourists alike!
Book a Hotel Stay in Melia Desert Palm Here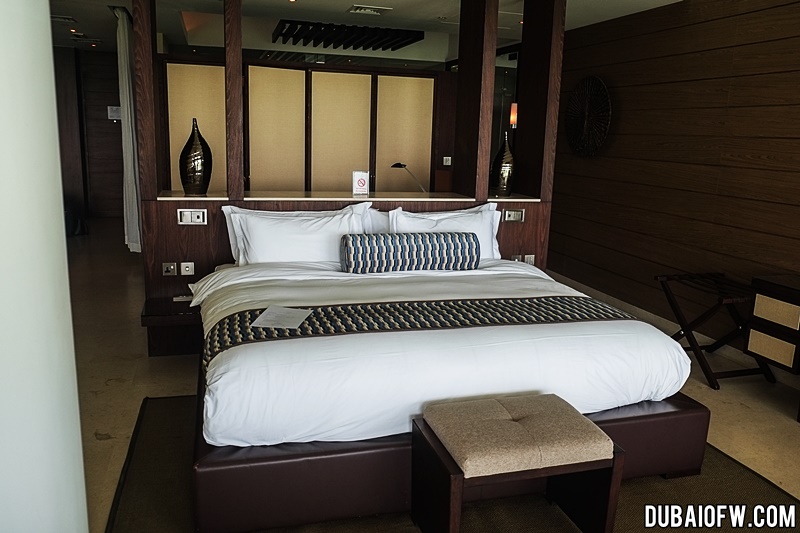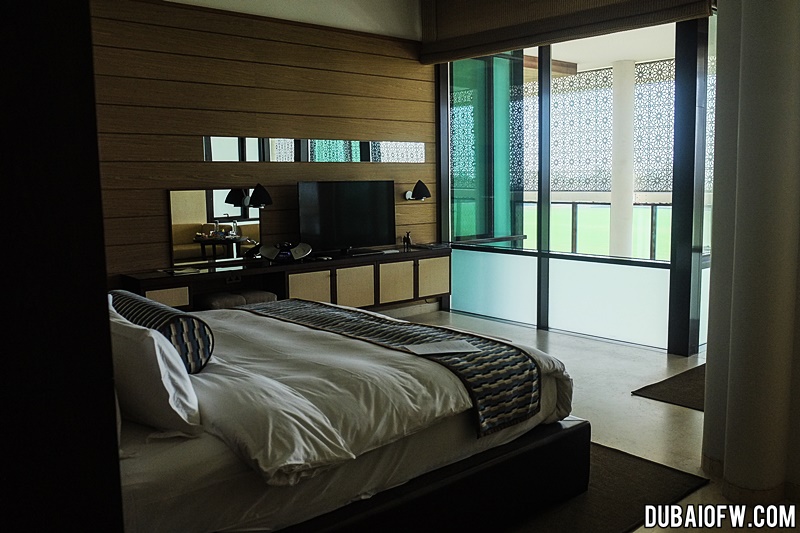 Melia Desert Palm Dubai Review
Melia Desert Palm Dubai is a 5-star hotel in Dubai, United Arab Emirates. The hotel is located in the heart of the city, just a few minutes' drive from the airport. The hotel offers luxurious accommodations and a wide range of facilities, making it the perfect choice for both business and leisure travelers.
The rooms are spacious and well-appointed, and many offer stunning views of the cityscape. The hotel's restaurants offer a variety of international cuisine, and there is also a bar for guests to enjoy a drink or two. The hotel also offers a fitness center, an outdoor pool, and a spa for guests to relax and rejuvenate.
Whether you're looking for a luxurious place to stay or simply want to experience the best that Dubai has to offer, Melia Desert Palm Dubai is a perfect choice.
Book a Hotel Stay in Melia Desert Palm Here
Facilities
Desert Palm offers these facilities:
38 Rooms, Suites, & Villas
Meetings & Events Spaces
Swimming Pools
Samāna Spa
Riding School
Polo Club
Each room, suite, or villa at Desert Palm comes with:
Complimentary Wi-Fi
LED TV
Fully-Stocked Minibar
Coffee & Tea-Making Facilities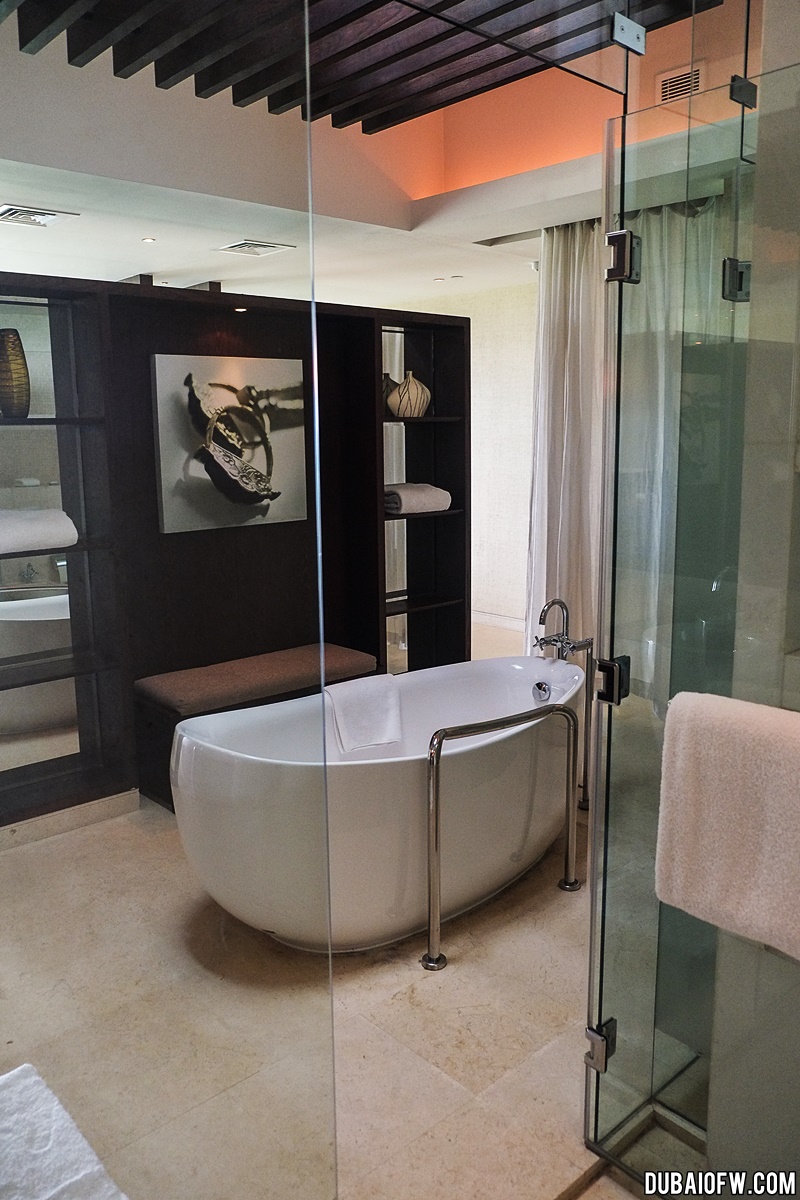 Highlights
Guests at Desert Palm can look forward to:
Grand Accommodations. The hotel includes a variety of rooms, all of which are surrounded by breathtaking nature views. The Palm Deluxe Room contains an LED TV with audio and video on demand, minibar, and complimentary Wi-Fi. Meanwhile, the grand Villa Layali comes with a fully-equipped kitchen, an outdoor terrace, a 60-square metre pool, and a private stay coordinator!
Satisfied Cravings. Desert Palm offers the following dining options: Epicure, an all-day dining restaurant; Rare, which specializes on grilled dishes; Red, the signature bar; and The Polo Bar, an al fresco restaurant serving a range of beverages and snacks.
Pampering Treatments. For a relaxing retreat, just enter the Samāna Spa and indulge in a pampering treatment. Choose from many different facials, massages, and baths to melt your stress away!
Exciting Adventures. Would you like some horseback riding lessons? Join a polo match, perhaps? These are both possible at Desert Palm's 160-acre estate! You can also arrange for a Desert Safari, a trip to the city's attractions, or a tranquil ride on the traditional Arabian dhow.
Book a Hotel Stay in Melia Desert Palm Here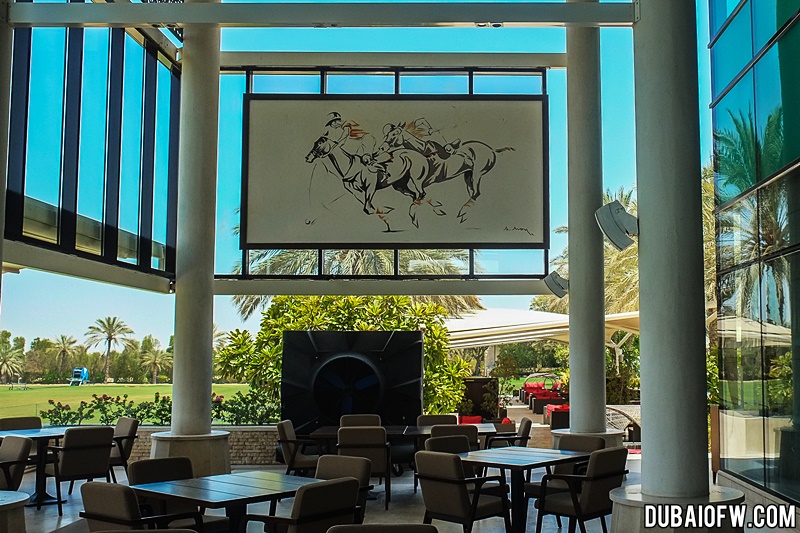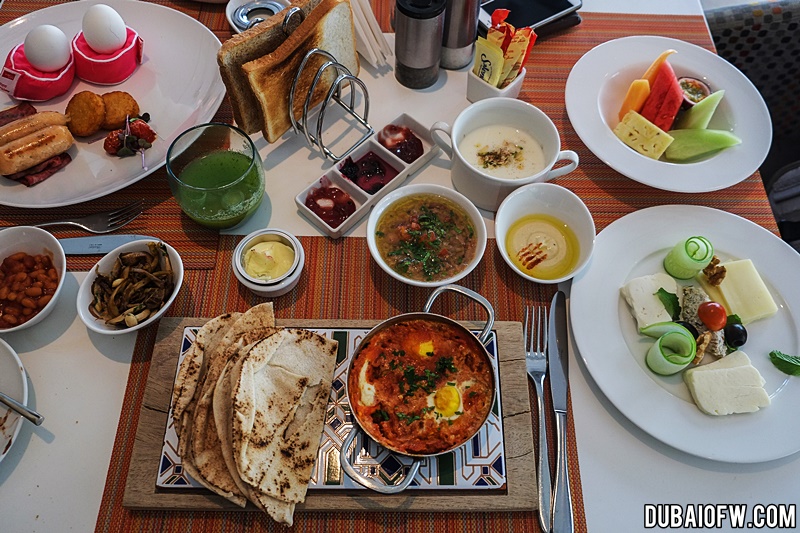 Nearby Attractions
Guests at Desert Palm can easily go to these locations:
Desert Palm Polo Club
Desert Palm Riding School
City Centre Mirdif
Dubai International Airport
… and many more!
Book a Hotel Stay in Melia Desert Palm Here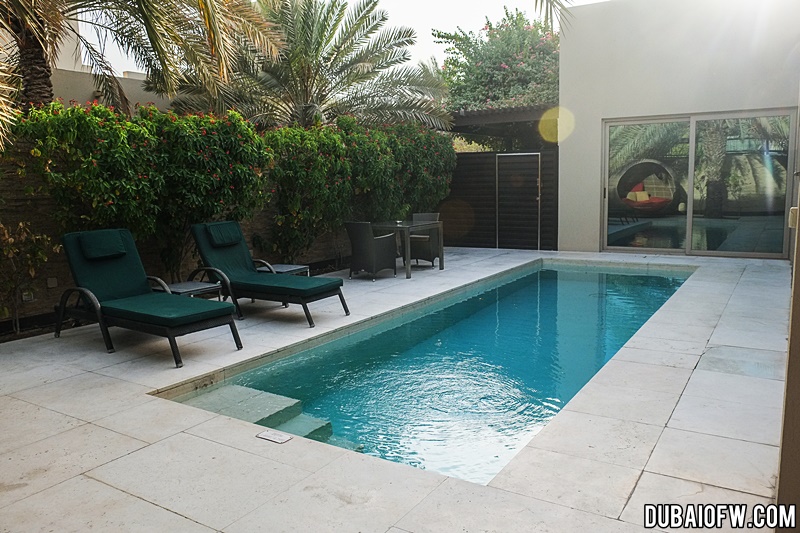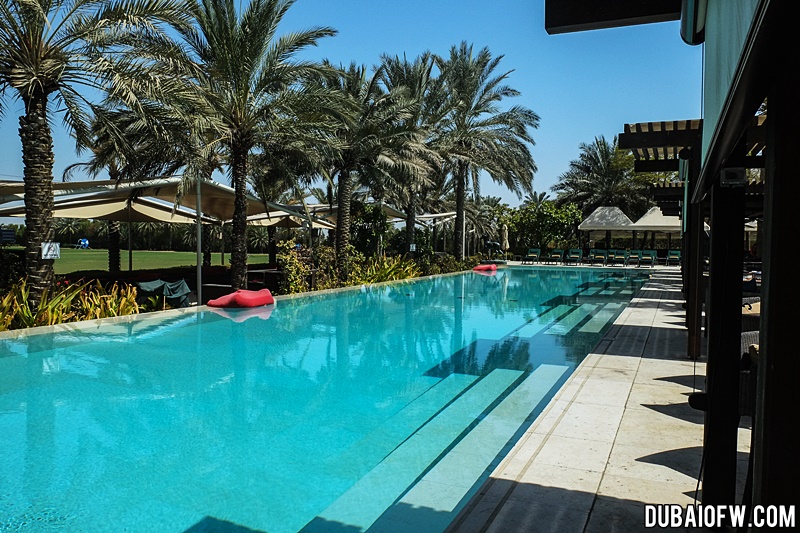 Video: Desert Palm Melia Dubai
Here's a short video of what you can expect when you have a staycation in this beautiful resort.
Hotel Information
Hotel: Desert Palm Dubai
Type: 4-Star Hotel
Address: Al Awir Road, Dubai, UAE
Telephone: +9714 323 8888
Email: info@desertpalm.ae
Website: https://www.melia.com/en/hotels/united-arab-emirates/dubai/melia-desert-palm/index.htm – BOOK HERE
Google Map Location
In case you want to head to this resort, you can check out this Google Map guide for your reference on the location:
Whenever you need a break from the hustle and bustle of the city, head to Desert Palm for an overnight stay or better yet — a weekend getaway! In the meantime, check out these places to visit and things to do in Dubai in case you're looking for some travel ideas!