The first Emirati satellite, the KhalifaSat, is all set for its Oct. 29 space launch from the Tanegashima Space Centre in Japan, and the first image it will capture will be a big surprise for everyone, according to an official ahead of its launch.
The KhalifaSat, which is the first satellite manufactured in the UAE by Emirati engineers, has passed all the required functional tests and has already been integrated into the launch vehicle, an HII-A rocket, for its scheduled launch on Monday (Oct. 29).
The Mohammed bin Rashid Space Centre is set to launch Khalifa Sat from the Tanigashima Space Center in Japan into space on October 29 this year. pic.twitter.com/Nt44lcDDOj

— Hamdan bin Mohammed (@HamdanMohammed) August 29, 2018
[LOOK] First UAE-built Satellite Ready for Launch
KhalifaSat project manager at the Mohammad Bin Rashid Space Centre (MBRSC) Amer Al Sayegh shared that engineers from the space centre in Dubai and Japan are tirelessly collaborating to ensure a successful launch.
Al Sayegh said that preparations for the Oct 29 launch are on its final phase, as the integration of the KhalifaSat into the launch vehicle has already been accomplished. The UAE team is now in Japan to monitor the satellite to make sure that everything is going according to plan. The team will follow this protocol until the launch date of the satellite.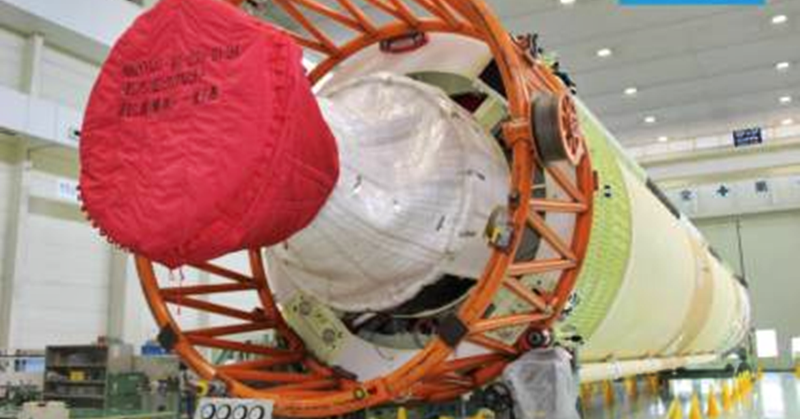 Al Sayegh further explained that the final functional tests for the launch had already been completed two weeks ago. The tests were done to verify that systems in the satellite are at optimal functions and are set for the target launch. This had to be done prior to integrating the satellite into the launch vehicle.
After the rocket has been launched around 8:08 in the morning (UAE time) it will only take about 15 to 20 minutes for the launch vehicle to travel to space. It will approximately take two hours to confirm if the satellite has successfully separated from the launch vehicle, and to establish communication with either of the two ground stations: at MBRSC in Dubai or the other facility in Norway.
Once the satellite has reached its orbit, the KhalifaSat will move towards Australia and make a full revolution around the Earth. The earth observation satellite will follow a sun-synchronous motion. This means that it will travel from pole to pole as takes images of the Earth and makes a rotation.
The first image that the satellite will capture remains a mystery, however.
Running up towards the date of the launch, Al Sayegh explained that the MBRSC teams are doing a dry-run for the possible situations that could occur on the launch date.
ALSO READ: Sheikh Hamdan Extends Well Wishes to Two UAE Astronauts