Imagine a place where you can savour delicious dishes from Asia, Europe and the Middle East, while gazing at the magnificent skyline of Dubai. Good food, refreshing drinks, and a memorable dining experience await guests, families, and friends at Kris with a View.
Also Read: Savor the Spiciness at World of Curries Dubai
The restaurant is situated on the 19th floor of Park Regis Kris Kin, a 5-star hotel in Bur Dubai. Located in the heart of the city, Kris with a View is the perfect place to indulge in world-class cuisines, drink some fine wine, and enjoy panoramic views of Dubai… all at the same time!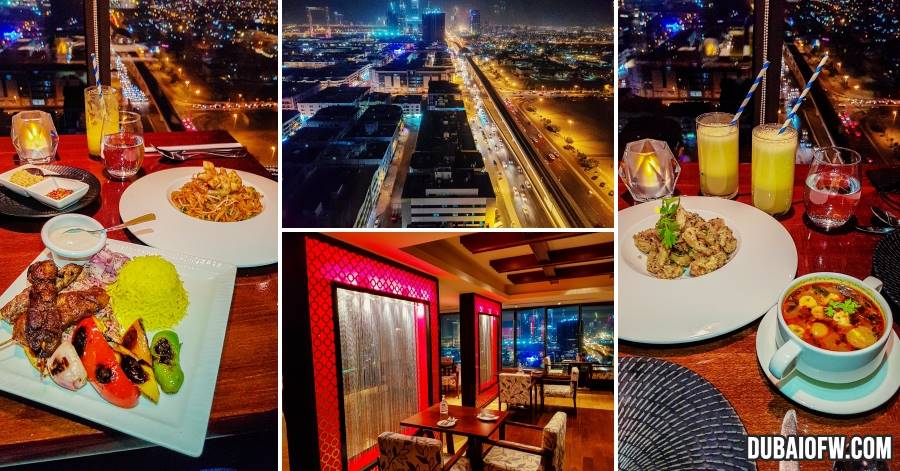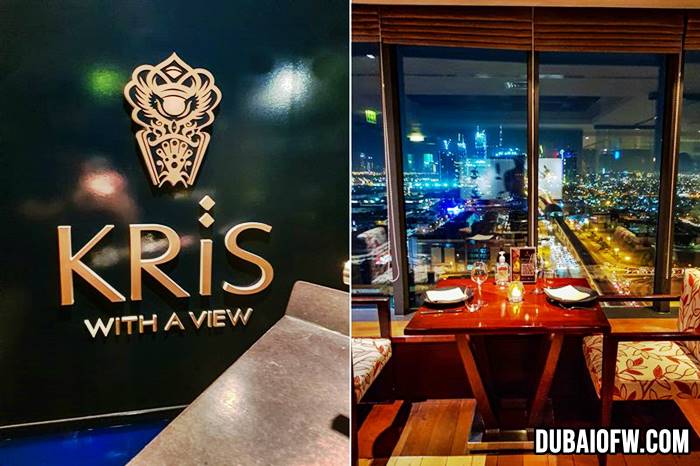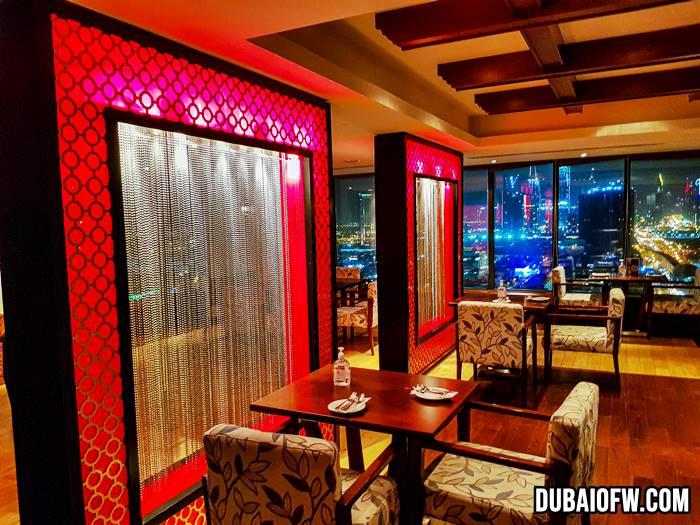 Eat and Drink in Style at Kris with a View in Bur Dubai
Kris with a View offers delicious dishes from China, India, Japan, and Thailand, along with Middle Eastern and European cuisines. Without further ado, let's take a look at what this all-day dining restaurant at Park Regis Kris Kin Hotel is all about!
For starters, you could try the restaurant's soups and salads. Among these is the Tom Yam Goong, a hot and spicy prawn soup from Thailand, and Minestrone de Verdure, which is a traditional Italian soup. The Sesame Chicken Salad is also worth a try, as well as the Cold Mezzeh Trio, a vegetarian salad that includes hummus and other tasty ingredients.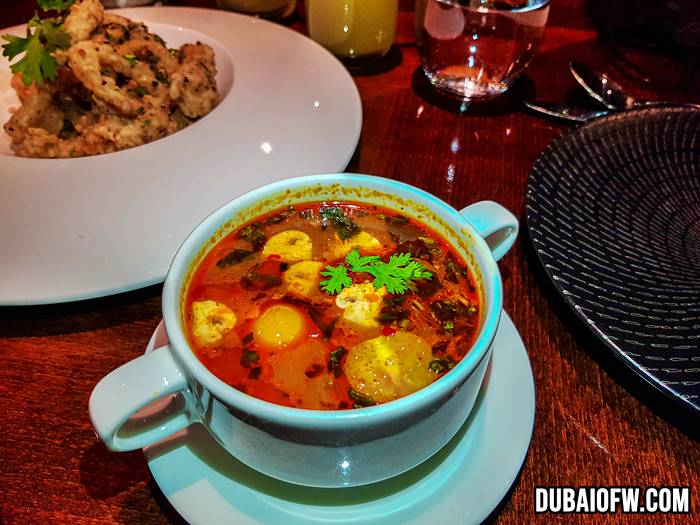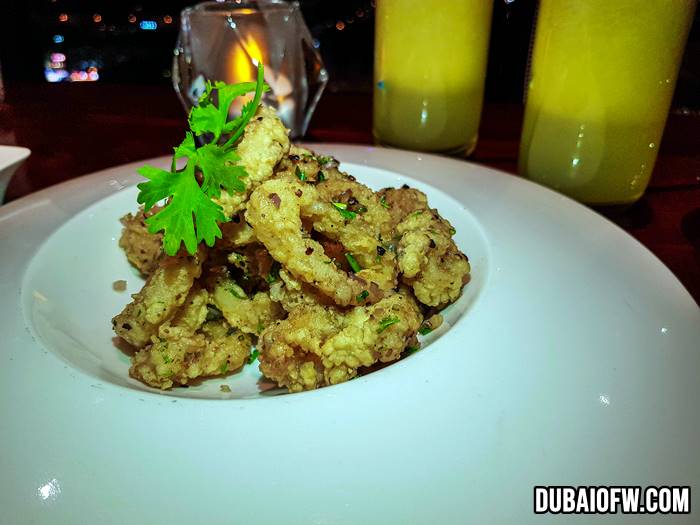 The menu also includes some "hot appetizers" for spicy food lovers. Go ahead and sample the Arabian Hot Taster, Uttaranchal Chili Chicken, and Cantonese Salt & Pepper Calamari!
If you're looking for a light snack, Kris with a View's sandwiches are simply delish! There's Crispy Chicken Burger and the Grilled Ruben sandwich, which consists of roast beef, Swiss cheese, and sauerkraut, in multi-grain bread. Meanwhile, pasta options include Penne, Spaghetti, and Tagliatelle, topped with your choice of sauce: Tomato or Arabiata, Bolognaise or Carbonara, Chicken and Mushroom Alfredo, or Smoked Salmon Cream sauce.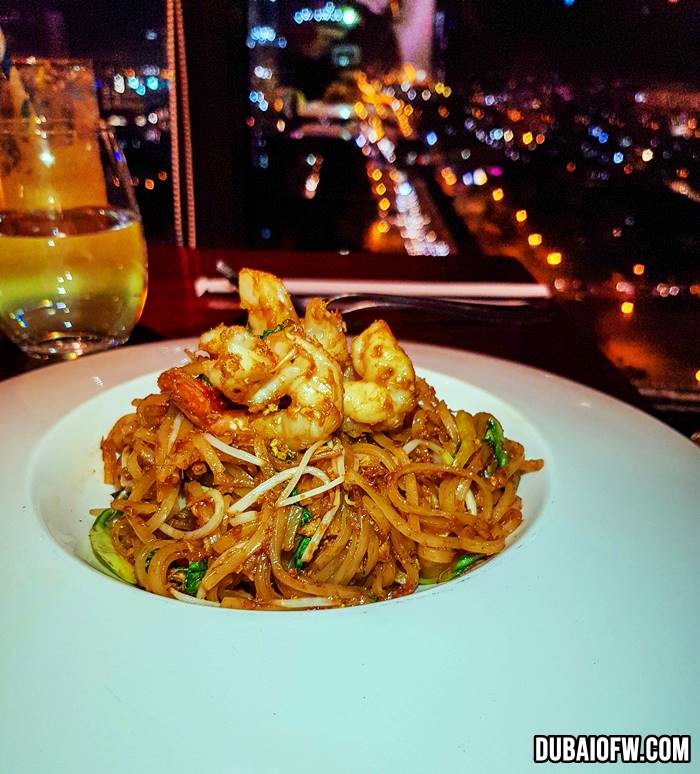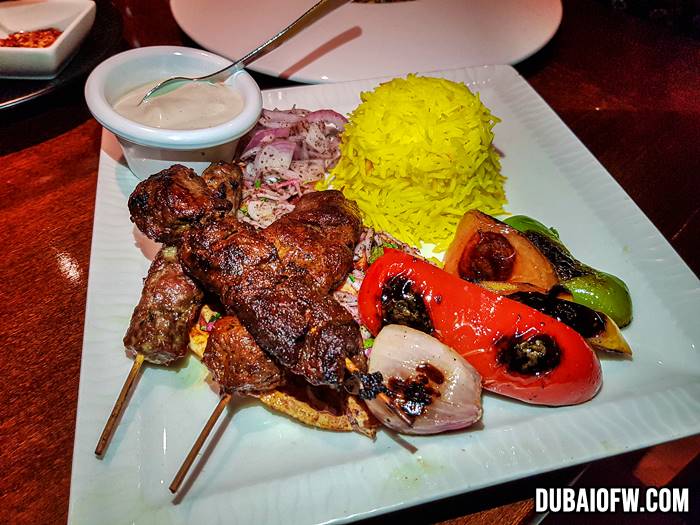 For the main course, the restaurant serves dishes from all over the world. The "Taste of Arabia" menu includes Shish Tawook and Iranian Mixed Grill, while the "Pride of Asia" include Szechuan Chicken, Kkanpung Shrimp, and Phad Thai. Other must-try dishes are the "Classics of Europe" — Smoked Salmon Tagliatelle, Pan-seared Sea Bass, and Rib Eye Steak.
Kris with a View provides coffee, tea, juices, and alcoholic beverages, too. As for dessert, guests can choose from mouth-watering choices like Ice Cream, Sorbet, Lemongrass Creme Brulee, Blueberry Cheesecake, and Red Velvet Cake, plus a selection of Arabic Sweets.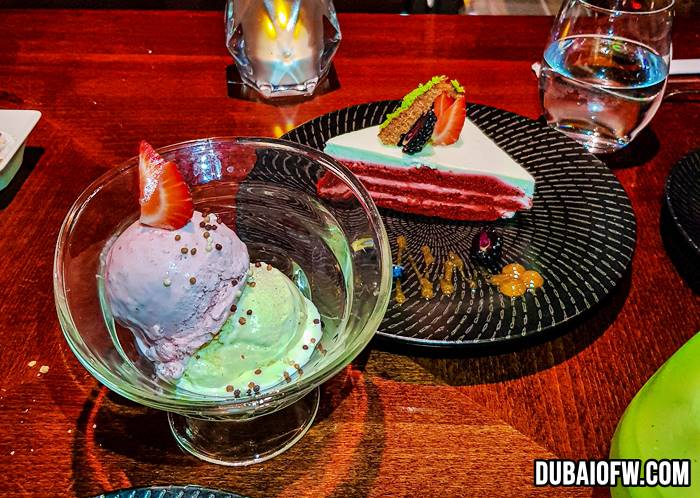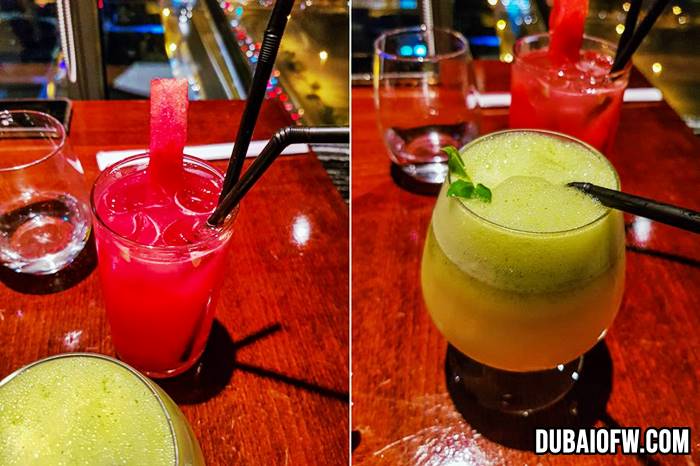 Opening Hours and Prices
Kris with a View is open daily, with breakfast served from 7:00 am to 10:15 am, lunch from 12:00 pm to 3:00 pm, and dinner from 6:00 pm to 11:00 pm. The average cost of food and drinks is around AED 335 for two people, including alcoholic beverages.
Every Thursday and Friday, guests can take advantage of the restaurant's AED 88 Unlimited Set Menu promo, from 7:00 pm to 11:00 pm. For AED 88 per person, the menu includes free-flowing international mains, soup, salad, noodles, and sweets.
Likewise, guests can also enjoy the High Five Fridays promo, every Friday from 7:00 pm to 11:00 pm. For AED 155 per person, diners can "mix and match" five (5) food and beverage items from a select menu. Awesome!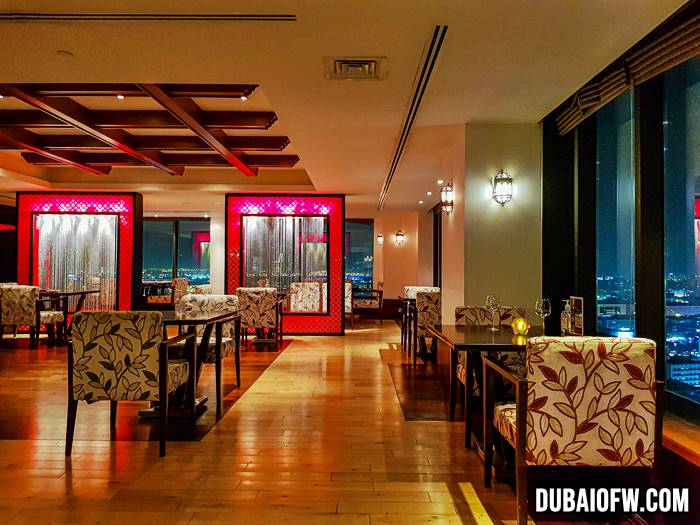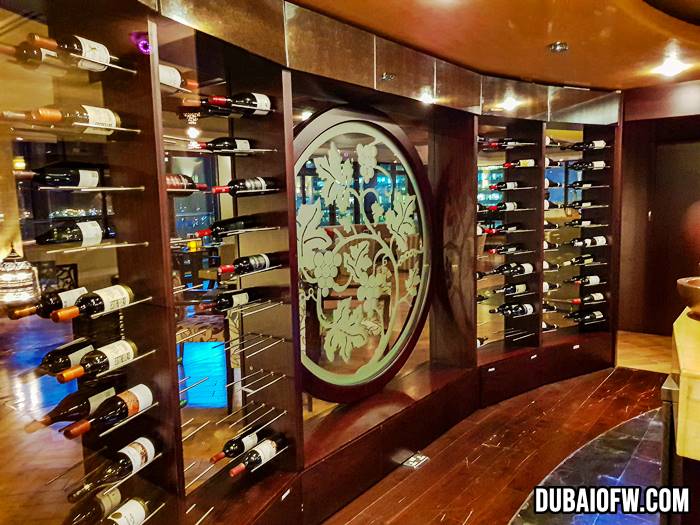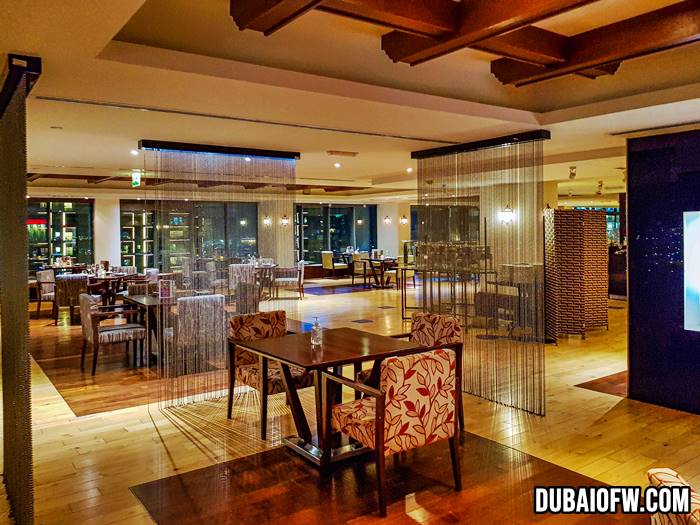 Photos of Kris with a View Restaurant
Here are some pictures of the restaurant for your reference
If you are looking for a place that offers good food, refreshing drinks, and stunning views as you hang out with family and friends, Kris with a View is certainly a must-visit! And speaking of views, check out this list of places to see during your stay here in Dubai!
Contact Information
The hotel is situated on the 19th floor of Park Regis Kris Kin Hotel in Bur Dubai, with the address and contact details as follows:
Kris with a View
Address: 19th Floor, Park Regis Kris Kin, Sheikh Khalifa Bin Zayed Road, Dubai, UAE
Telephone: +971 4 377 1111
Website: https://www.parkregiskriskin.ae/dining-bars/kris-with-a-view/
Google Map Location
Here is the location of the restaurant on Google Maps, for your reference: