What comes to mind when you hear about Asian cuisines? You're probably thinking about dishes packed with lots of flavour — sweet, sour, savory, and of course… spicy! And if you find yourself craving for curries and grilled meats, simply head to World of Curries.
You will find World of Curries at Aparthotel Adagio Dubai Deira, which is situated right in the heart of Dubai. It serves slow-cooked curries, grilled meats, and other favourites from India, Japan, Malaysia, Pakistan, Thailand, and other countries from around the globe!
World of Curries Restaurant in Adagio Deira Dubai
Located on the ground floor of Aparthotel Adagio in Deira, World of Curries features an elegant yet cosy ambiance. Whatever the time of day, it's a great place to enjoy a meal with family and friends… while indulging in some tasty, spice-based dishes!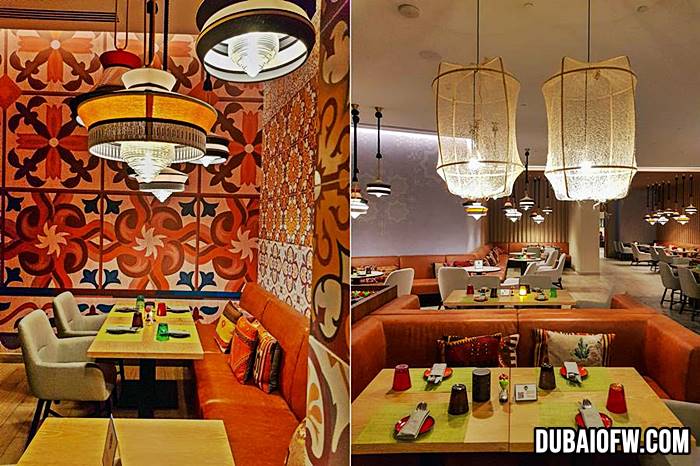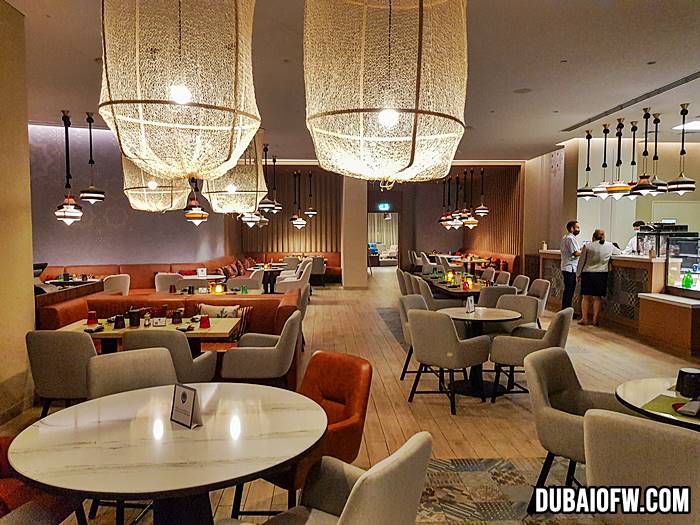 In the morning, take your pick from the restaurant's Indian, Arabic, and Continental Breakfast sets. You could also try the signature Adagio Breakfast, which includes fresh fruit juice, two eggs (any style), chicken or beef sausages, turkey bacon, hash brown potatoes, grilled tomatoes, and more! Each set comes with a choice of freshly brewed coffee or tea.
Looking for a light snack? Look no further as the restaurant serves a variety of soups, salads, and appetizers, such as Tom Yam Goong (Thai soup with prawns and coconut milk), Kasuri Methi Chicken Salad, and Subzi Samosa. Notably, the menu also indicates if the dish is vegetarian (V), contains nuts (N), contains shellfish (S), or contains gluten (G).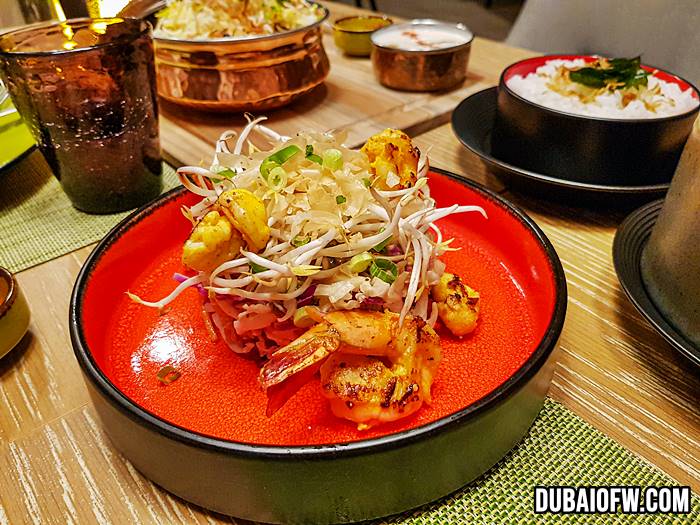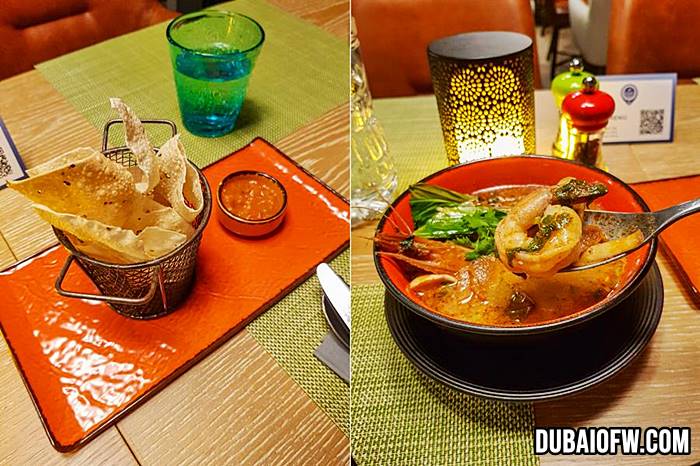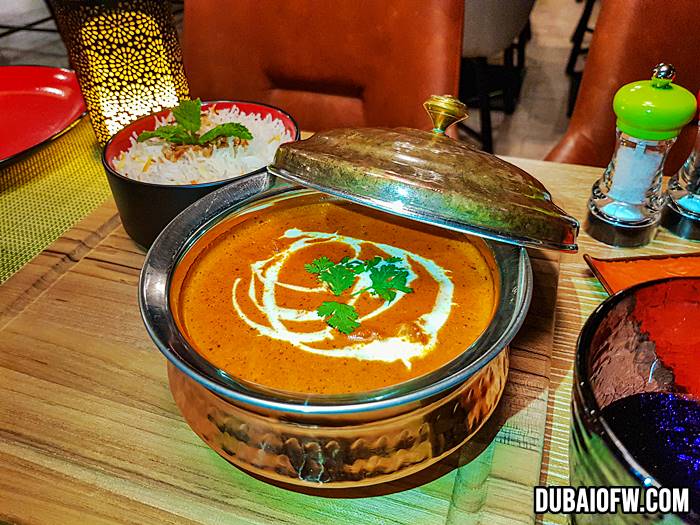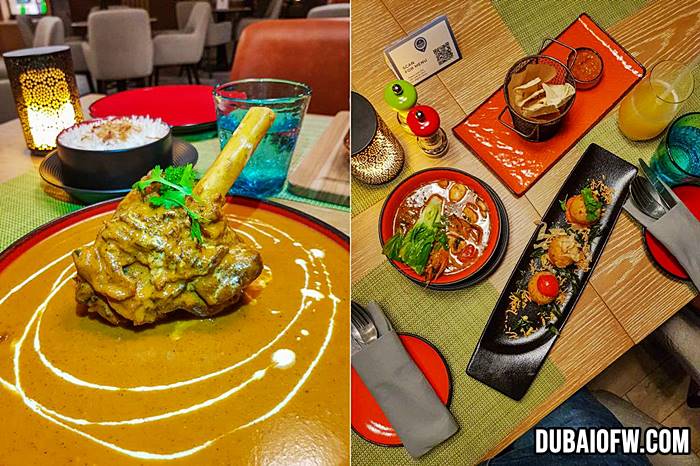 Wondering what's for lunch or dinner? World of Curries offers Butter Chicken, Lamb Rogan Josh (braised lamb in gravy and Indian herbs), Thai Green Curry, Chicken Tikka Biryani, Pad Thai, Tandoori Chicken Pizza, and Hyderabadi Mutton Biryani, to name a few. Each dish is labeled with the "spiciness" level (mild, spicy, and super spicy), so don't you worry!
Of course, don't miss dessert! The menu includes Sliced Seasonal Fruits, Gulab Jamun Parfait, Spicy Coconut Custard Vattalappam, and Chocolate Chilli Lava Cake. Yum!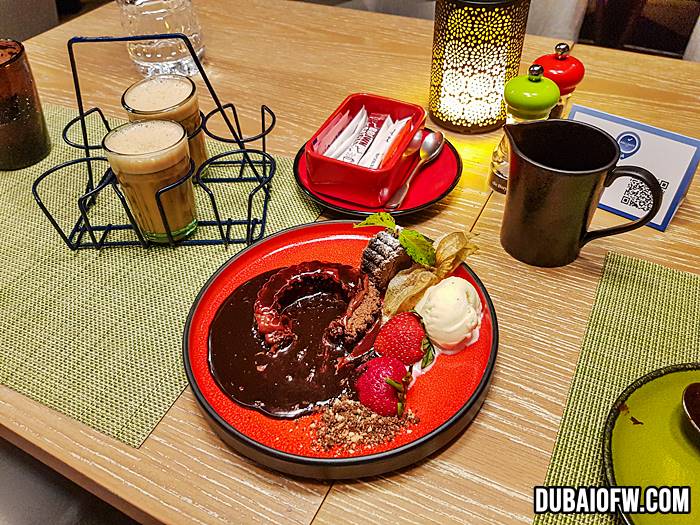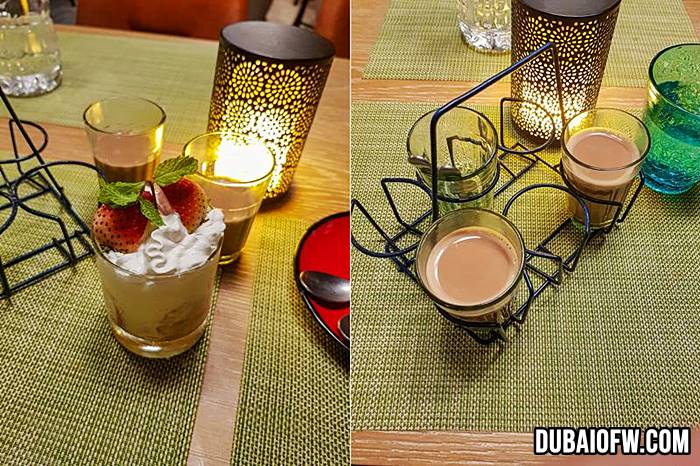 To quench your thirst, World of Curries provides a wide range of hot and cold beverages: coffee, tea, hot chocolate, fresh juice, and soft drinks. There are some pretty interesting "mocktails" as well: Passion & Berry Spritz, Hot WOC, and Mint Fresca.
Opening Hours and Prices
World of Curries is open everyday, from 6:00 am to 11:00 pm. The dishes are reasonably priced, and you can expect to spend around AED 145 for two people, on average.
True to its name, World of Curries serves spice-based dishes from all over the world. If you're up for some curries, grilled meats, and other flavourful dishes, visit this restaurant to satisfy your cravings! Meanwhile, if you are looking forward to trying authentic Pinoy cooking, here's a list of Filipino restaurants in Dubai that you should definitely visit!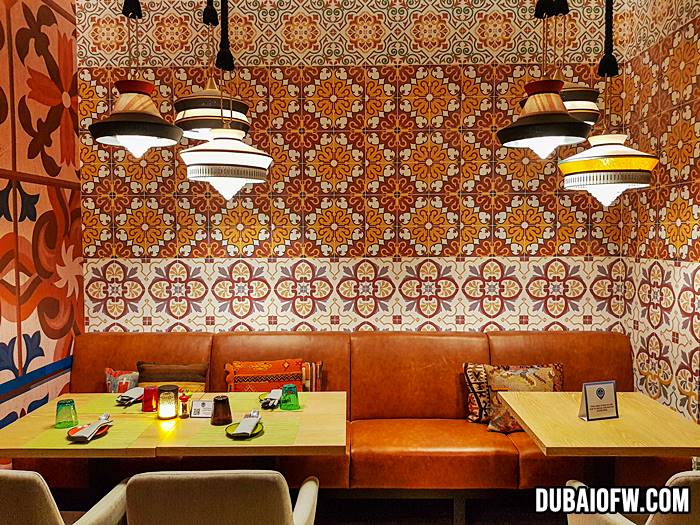 Pictures of World of Curries Dubai
Here are some photos of the restaurant for your reference:
Contact Information – World of Curries
For bookings or inquiries about World of Curries, you can get in touch with the restaurant through the following contact details:
Address: Ground Floor, Aparthotel Adagio Dubai Deira, Deira Afraa Plaza, Dubai, UAE
Telephone: +971 4 233 9213
Email: ha7n6-fb@accor.com
Facebook: https://web.facebook.com/WorldOfCurriesDXB/
Google Map Location
As mentioned earlier, World of Curries is situated on the ground floor of Aparthotel Adagio in Deira, Dubai. Below is the restaurant's location on Google Maps, for your reference: