Get ready for a one-of-a-kind art experience! There's a new art museum in town, one that will take you to dreamy, 19th century Japan, as well as to the colourful masterpieces of Van Gogh. Located at The Dubai Mall is Infinity des Lumières, an immersive digital experience.
Also Read: Places to Visit in Dubai, UAE
In case you were wondering, the word lumière is French for "light." Through advanced technology, Infinity des Lumières brings to life world-famous artworks using lights, sounds, and movement, providing us with a fully immersive and unforgettable art experience!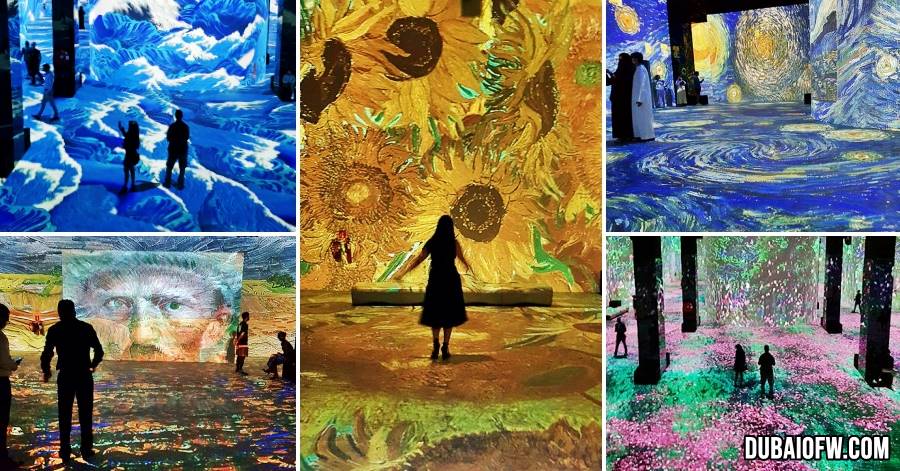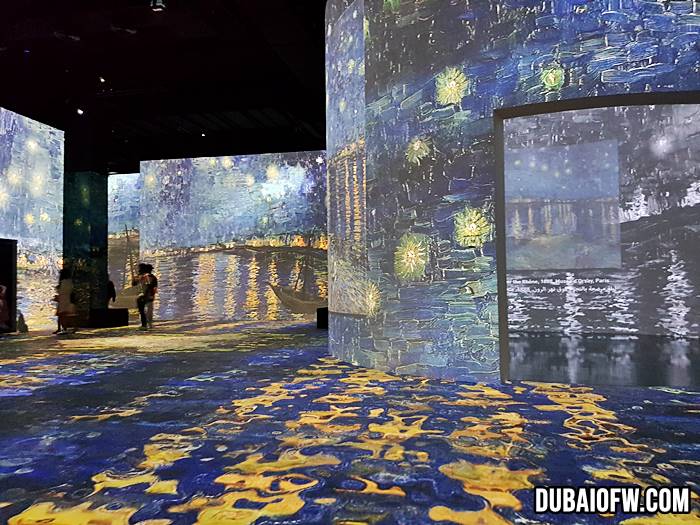 Famous Artworks Brought to Life at Infinity Des Lumières
What can you expect to see at Infinity Des Lumières? The digital art museum features not just one, but three mesmerising art experiences: Verse, Dreamed Japan, and Van Gogh.
Verse. This is a "metaphysical journey" created by Thomas Vanz, showcasing magical images, bursts of colour, and movement — reflective of the amazing cosmos. Backed by orchestra music composed by Jonathan Fitas, Verse is an exhibit that's created for immersive art spaces.
Dreamed Japan. Brave samurai warriors and beautiful geishas, set within Hokusai's enchanting landscapes and seascapes, are just some of the things you will see at Dreamed Japan. This exhibit takes you to 19th century Japan and embodies ukiyo-e art, which means "floating world pictures." You'll just have to see it (and experience it)… to believe it!
Van Gogh. Creating breathtaking masterpieces such as Sunflowers (1888) and Starry Night (1889), Vincent Van Gogh was truly ahead of his time. Until today, many artists draw inspiration and influence from his famous artworks. And today, we can all experience the vibrant colours and captivating images of Van Gogh, enhanced by wonderful music and enchanting movement.

Collaboration of Art and Culture in Dubai
All of these exhibits is brought to us by InfinityArt, Culturespaces, Barco, and Dubai Culture. InfinityArt is a private entity based in Dubai, with Infinity de Lumières as its inaugural project. Meanwhile, Culturespaces is a private organization that manages museums, monuments, and art exhibits. It was founded in Paris, France, in 1990, and has been creating digital art centres using Barco projectors for quite some time now.
And of course, in line with boosting Dubai's position as an international centre for culture, a dynamic hub for talent, and "incubator" for creativity — Dubai Culture supports Infinity des Lumières in providing a one-of-a-kind art and cultural experience for everyone!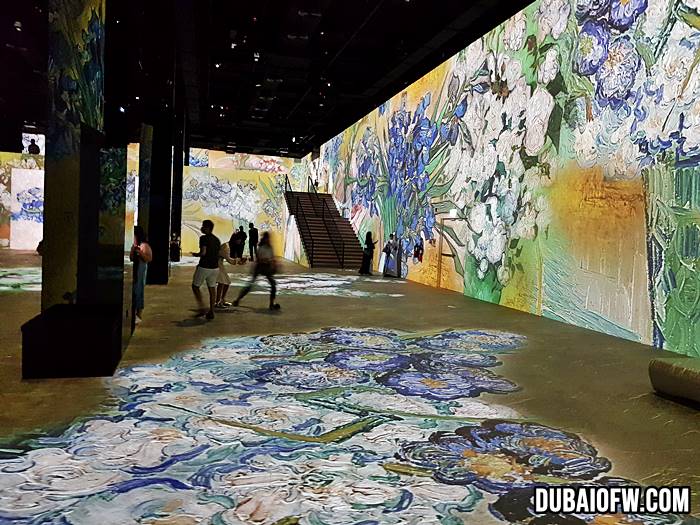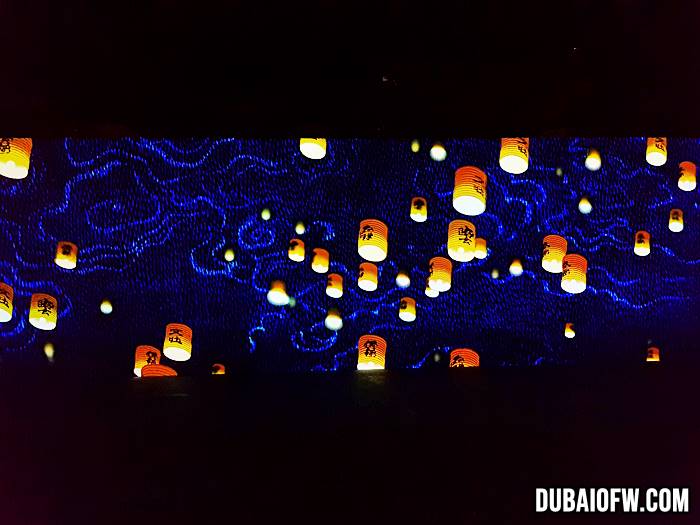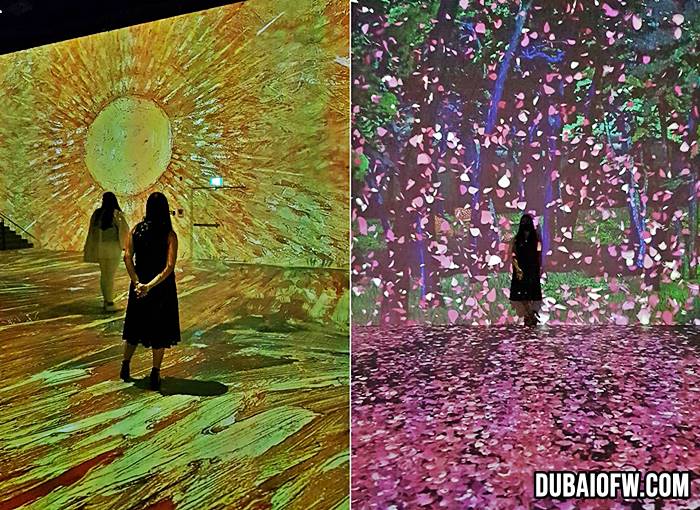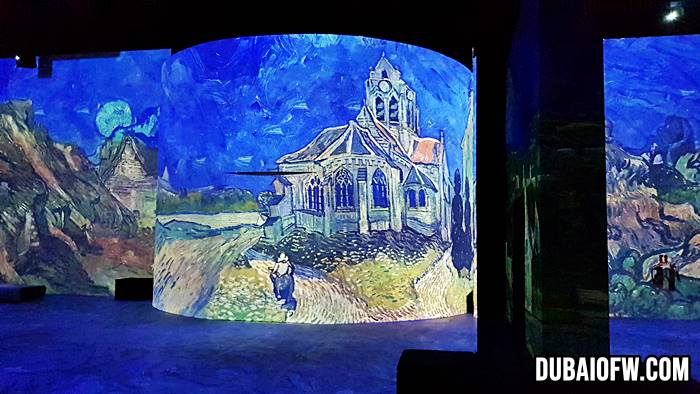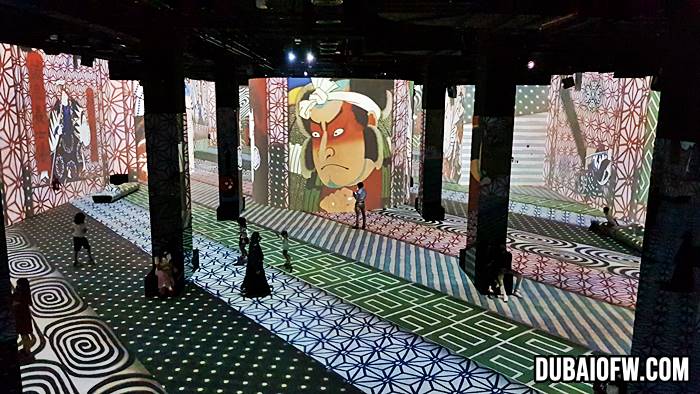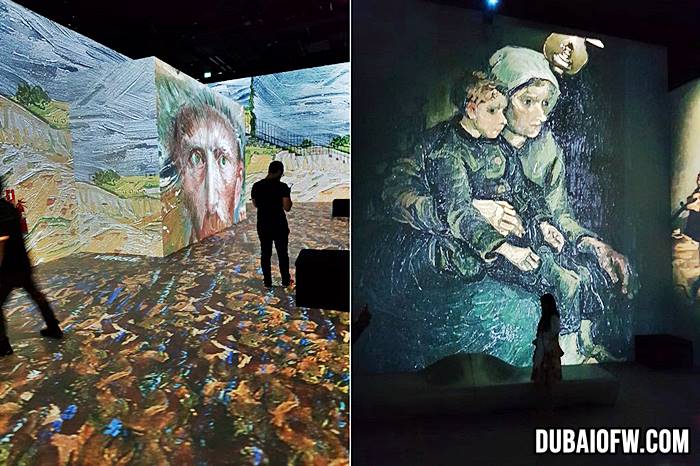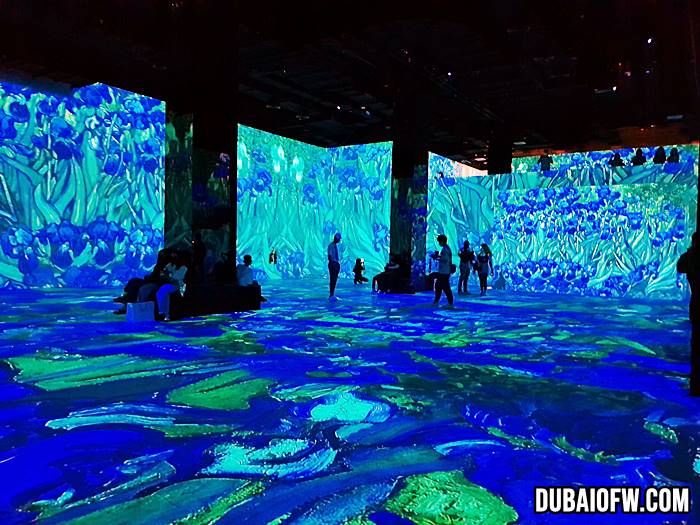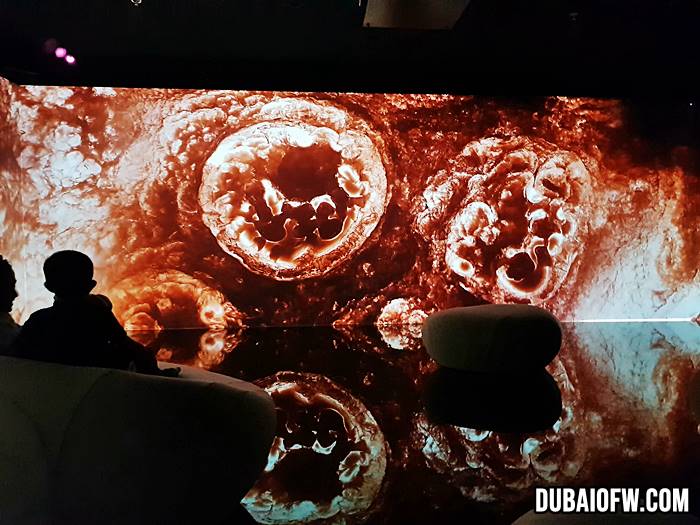 Tickets and Prices
You can purchase tickets through Infinity des Lumières' official website, or go straight to the ticketing desk inside the venue at The Dubai Mall.
Ticket prices (per person) are as follows:
AED 125 – adults
AED 75 – children between 3-13 years old
FREE – children 3 years old and below
Guests are expected to arrive 10 minutes before the time slot indicated on their tickets. To fully experience the three shows, a total period of 90 minutes is recommended.
As a reminder, everyone is reminded to wear face masks (except small children up to 3 years old), to keep in line with the government's health and safety protocols. Food and drinks are not allowed in the exhibits, although there is a Boutique where you can buy art products after the show.
Video: Inifinity des Lumieres Dubai Mall
Here's a video to give you an idea what to expect when you visit this immersive art exhibit. Do note that while this may give you a virtual tour, experiencing this digital art center in person is an entirely different experience! You should try and go check it out for yourself!
Photos: Inifinity des Lumieres in The Dubai Mall
Here is a photo album of the art center based on our visit. Check these pictures of Infinity des Lumieres Dubai below:
Contact Information – Infinity des Lumières
Address: The Dubai Mall, Downtown Dubai, Dubai, UAE
Email: digital@infinitylumieres.com
Website: https://www.infinitylumieres.com/
Instagram: https://www.instagram.com/infinitylumieres/
Google Map Location
Infinity des Lumières is situated on Level 2 of The Dubai Mall, Level 2, across from Galeries Lafayette and near the Food Court. Check out its location on Google Maps:
If you're looking for a truly unforgettable art experience, then you should definitely take a trip to Infinity des Lumières! Meanwhile, there's another museum in Dubai that you should also visit: the Museum of Illusions, which features optical illusions and other cool stuff!