For a taste of authentic Thai cuisine, head to Mango Tree Thai Bistro. It is one among 12 restaurants and bars at Hilton Dubai – The Walk, a luxury hotel set along Jumeirah Beach on the Persian Gulf, near Emirates Golf Club and a quick drive from the Mall of the Emirates.
The restaurant menu features the flavourful cuisine of Southern Thailand: seafood dishes, BBQ grills, noodles, rice, and curries — distinctly Thai yet enhanced to meet local tastes.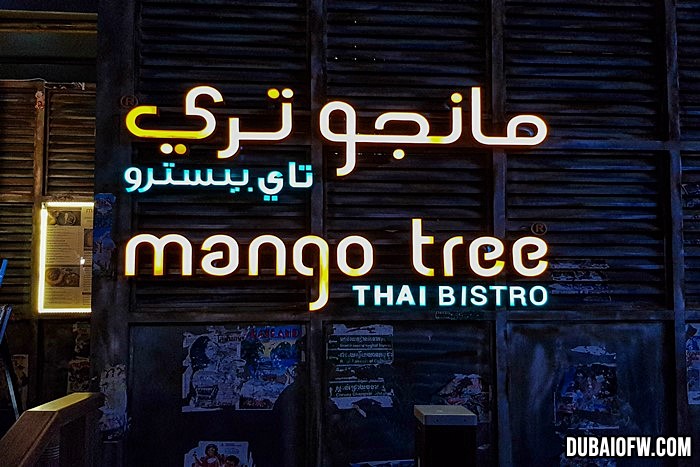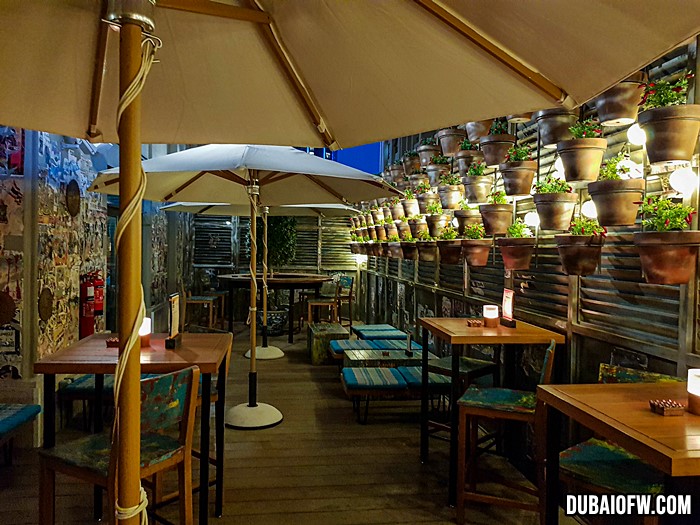 Get a Taste of Thailand at Mango Tree Bistro at Hilton JBR The Walk
Mango Tree Thai Bistro offers a cozy yet elegant dining experience, with both indoor and outdoor seating, plus home delivery service available. Reserving a table is recommended, however, as the place can get really busy, especially after working hours and on weekends!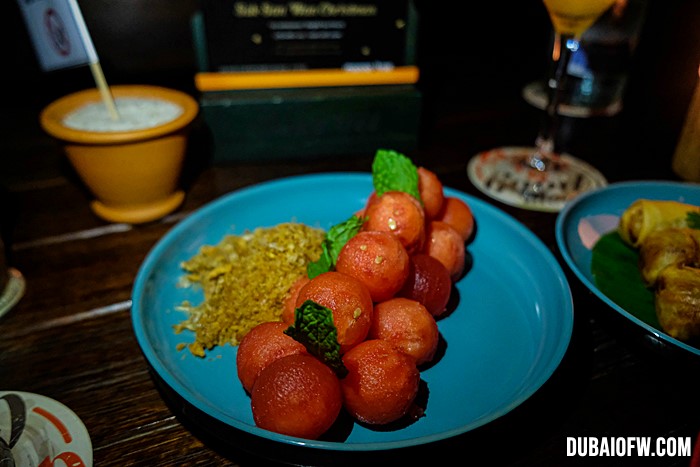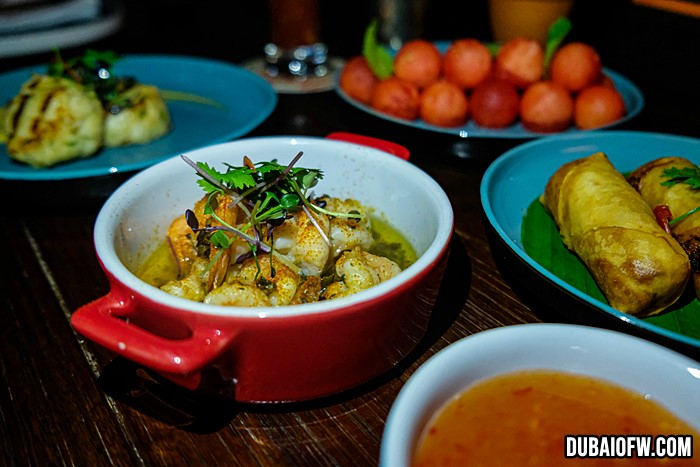 As for the food, you can start with their "Thai Small Plates" offerings, including Crispy Phad Thai Spring Rolls, Avocado & Crab Cocktail, and Hua Hin Crab Cakes. You may also want to try their signature Mango Tree Caesar Salad or the Watermelon Salad with Dried Shrimp!
For a more filling snack, sample the restaurant's flatbread creations like the Seafood Grapow Flatbread or the Chicken Grapow & Egg on Flatbread. Pair this with a bowl of Spicy Prawn Soup, Beef Short Ribs Soup, or Thai Chicken Galangal Soup, and you're all set… for more!!
Speaking of "spice," the menu would not be complete without signature curries. There are "mildly spicy" dishes like the Roasted Duck & Pineapple Red Curry or the Massaman Leg of Lamb, though you could try the Jungle Curry Short Ribs for a "truly spicy" experience!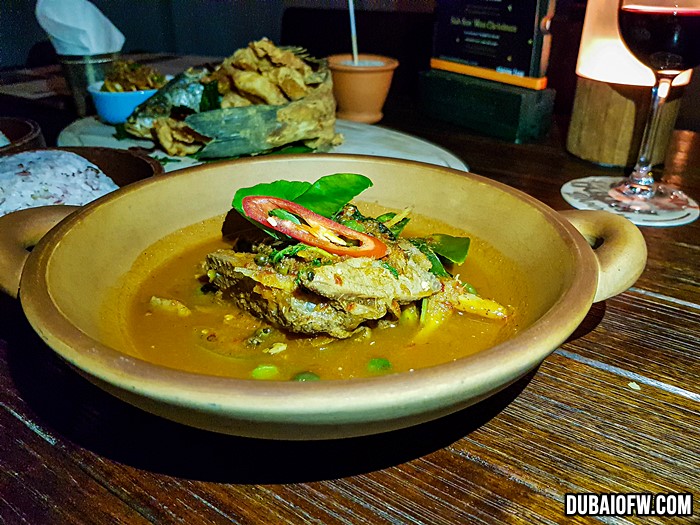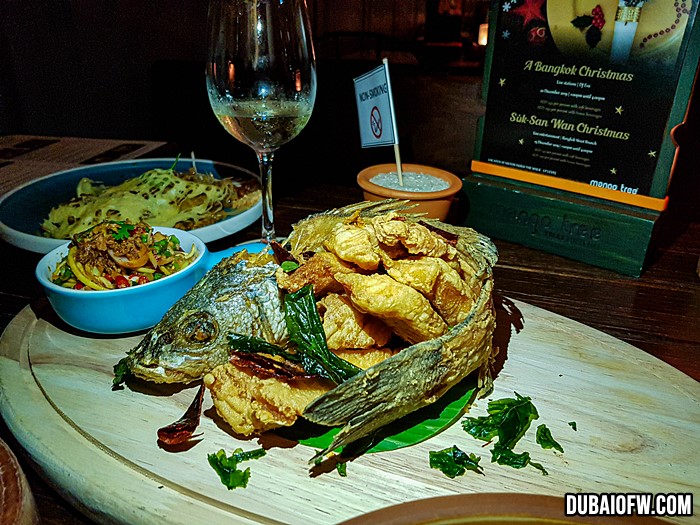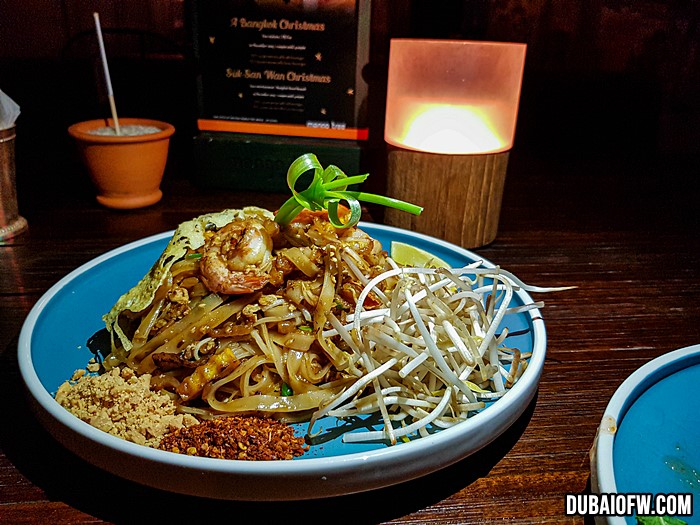 We're just getting started! Care for some Thai-style BBQ grills? The Seafood Platter has a little bit of everything — chargrilled squid, jumbo prawns, salmon, and mussels! Meanwhile, the Roasted Beef Short Ribs with Isan Jaew Dipping Sauce is also a must-try, along with the Whole Roasted Sea Bass w/ Rock Salt and the Roasted Spring Chicken with Sticky Rice.
Fried rice and noodle lovers will not be disappointed, as Mango Tree serves Crab Meat Fried Rice, Pineapple Fried Rice, Spicy Rice Noodles with Chicken, and their signature Phad Thai noodles, served with Shrimp, Chicken, or Vegetables (yes, there are vegetarian options)!
For dessert, get a taste of Thai Street Ice Cream (topped with corn, jackfruit, red ruby, and peanuts), Thai-style Coconut Jelly, the Pandan Souffle, or the famous Mango Sticky Rice!
Wash everything down with some fresh juice, the Coco Loco mocktail (coconut water, pulp, chia seeds, water chestnut), softdrinks, coffee, or tea. Bottled beer, draught beer, wine, vodka, whisky, and cocktails like Bangkok Breeze, Thailand Chill, and Tequila are also available.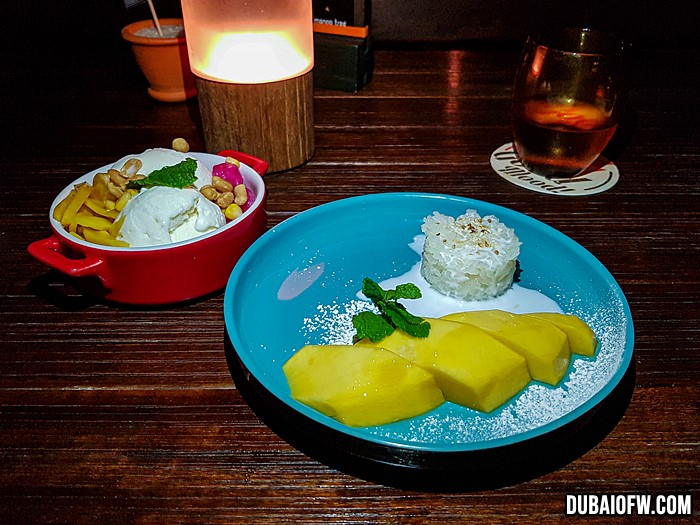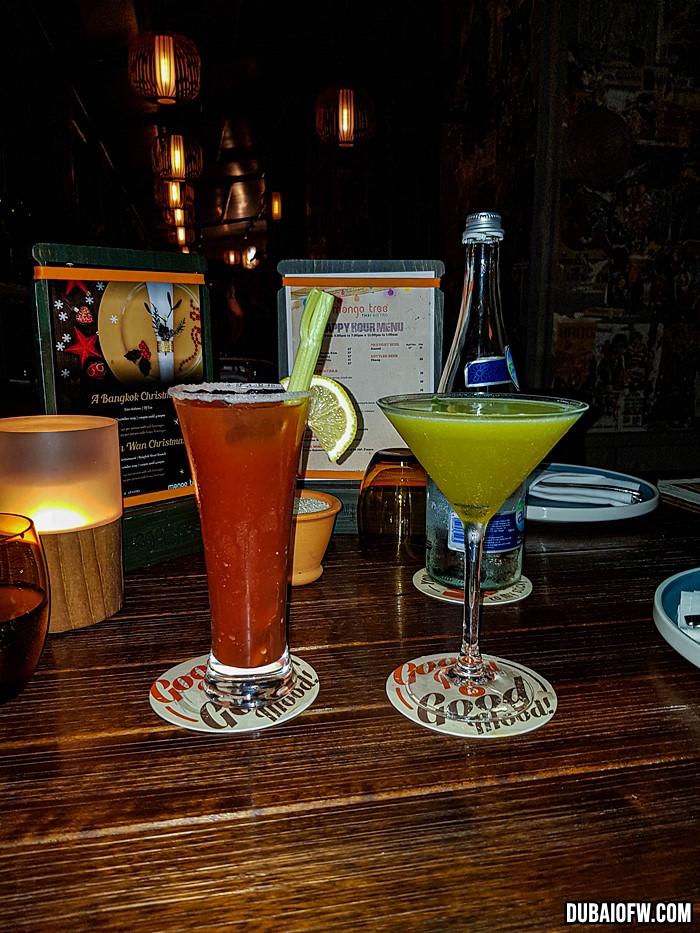 Opening Hours and Prices
Mango Tree Thai Bistro is open at these hours:
Sunday to Thursday — 5:00 pm to 1:00 am
Friday and Saturday — 12:00 pm to 1:00 am
A dinner for two at the restaurant would cost around AED 235, on average. There's also an ongoing promo everyday — Happy Hour — from 5:00 pm to 7:00 pm and from 11:00 pm to 1:00 am, during which you can buy select beverages starting at AED 28.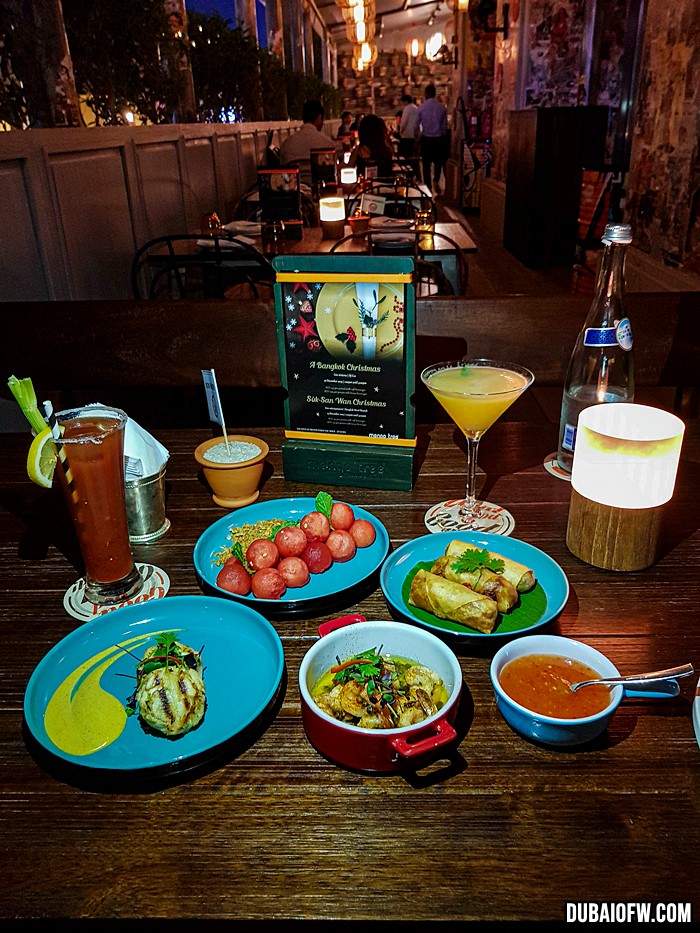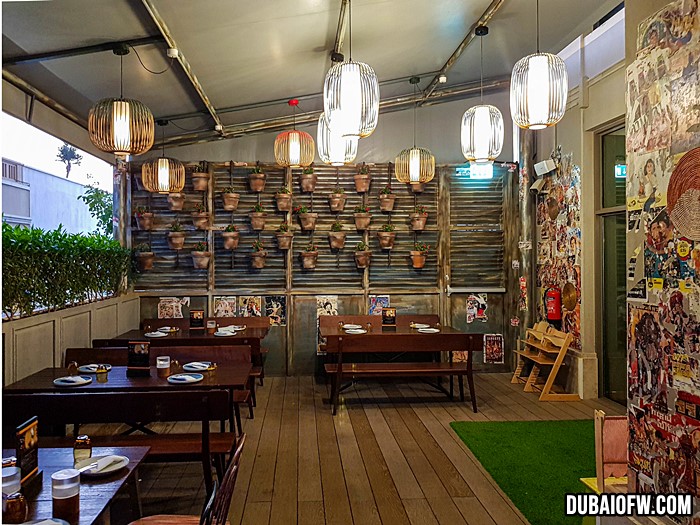 Video: Mango Tree Thai Bistro at Hilton JBR
Here is a video featuring the delicious food and fun atmosphere at the restaurant, shared by Mango Tree Thai Bistro JBR Facebook Page:
If you've never tried Thai food and you're looking to add some "spice" to your evenings, get a bunch of friends and check out Mango Tree Thai Bistro at Hilton JBR! In addition, here's a list of exciting
things to do in Dubai
that you should definitely add to your bucket list!
Contact Information – Mango Tree Thai Bistro
Address: Hilton Dubai – The Walk, Jumeirah Beach Residences, Dubai, UAE
Telephone: +971 4 3991111
Email: info.jumeirahresidences@hilton.com
Website: https://www3.hilton.com/en/hotels/uae/hilton-dubai-the-walk-DXBBRHI/dining/index.html
Google Map: