Benjarong is the signature restaurant of Dusit Thani Dubai, a five-star hotel in the emirate. Just as the hotel features classic Thai-style design, the restaurant serves authentic Thai dishes.
Also Read: Another Bar, a Trendy Cocktail Bar in Dusit Thani Dubai
The term "Benjarong" translates to "Five Colors," in reference to the hues and intricate patterns painted on Thai porcelain, which has become a symbol of Thai Royalty over the centuries. Hence, dining in Benjarong is akin to getting a taste of Royal Thai cuisine.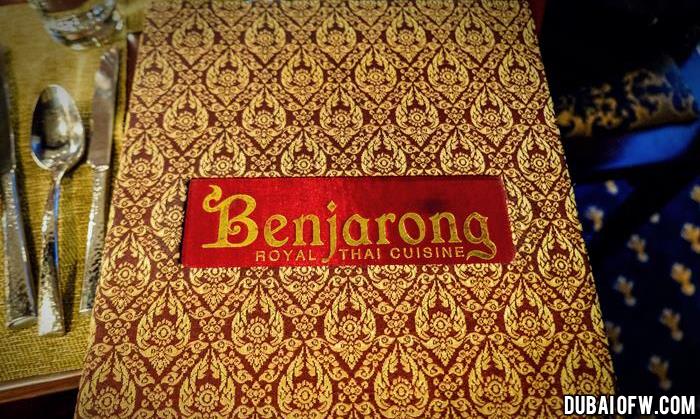 Benjarong – award-winning Thai restaurant in Dubai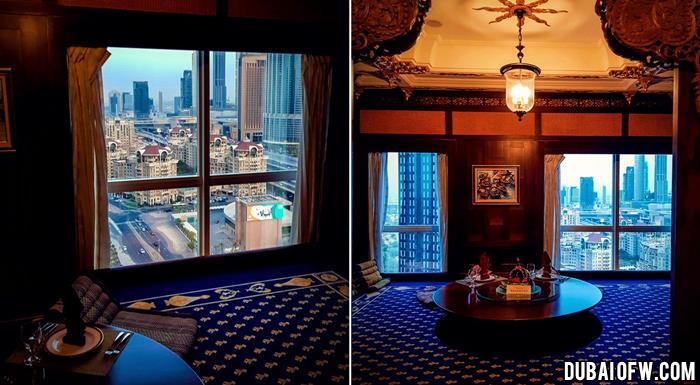 dining at Benjarong with views of the city
A Taste of Royal Thai Cuisine at Benjarong
Serving centuries-old recipes from the palaces of Thailand, this restaurant — which is located on the 24th floor of Dusit Thani Dubai — offers guests the royal treatment, indeed. Indulge in a classic Thai dish while gazing at Dubai's spectacular skyline… right here in Benjarong!
Majestic Interior & Classical Music
Stepping inside Benjarong is like getting a glimpse of Thailand's royal dining halls from centuries past. Adding to the unique experience are live melodies played by Thai performers trained in classical Thai music… imagine all of these while overlooking the spectacular city of Dubai!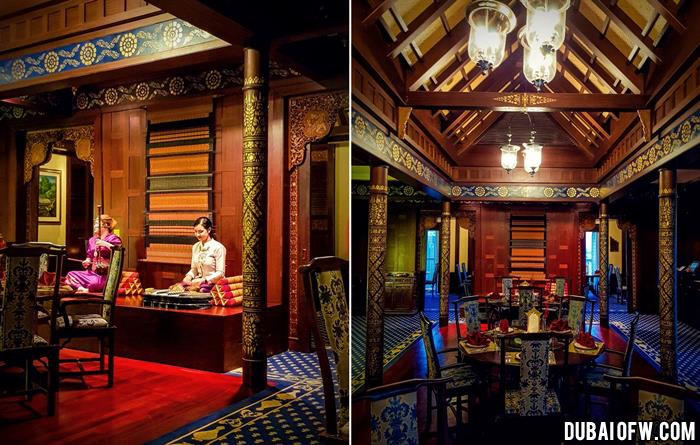 Thai musicians play every night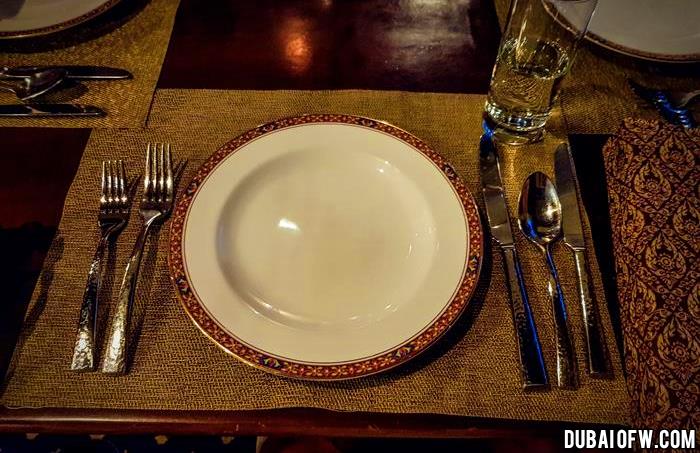 getting ready for our food
A Royal Feast for the Senses
The restaurant's dishes are a feast for all senses, with aromatic flavours served along with elaborate fruit and vegetable carvings. A favourite among customers is the Tom Yum Soup, as well as Pad Thai Noodles, fresh Spring Rolls, Papaya Salad, and Coconut Ice Cream.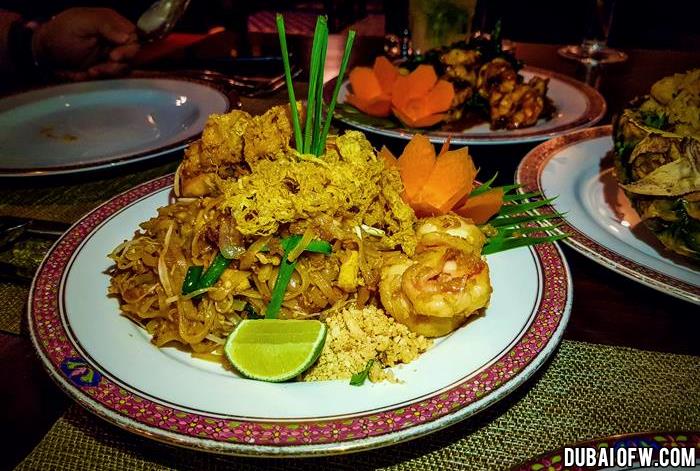 pad thai noodles!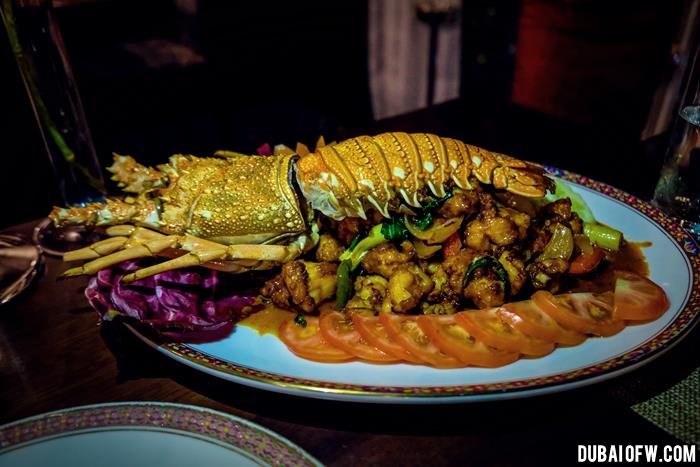 huge lobster dish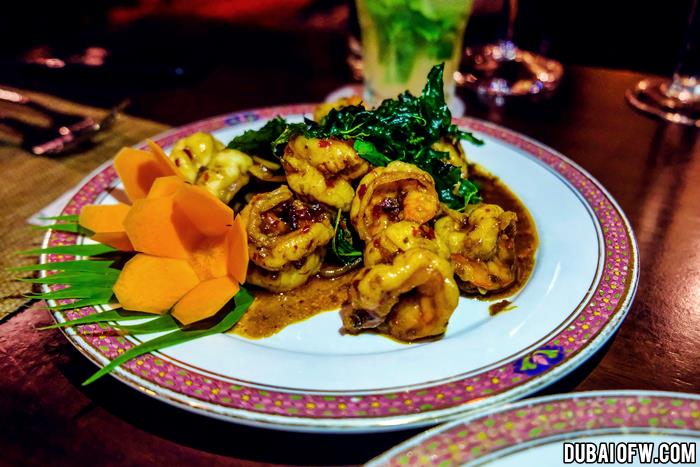 prawns dish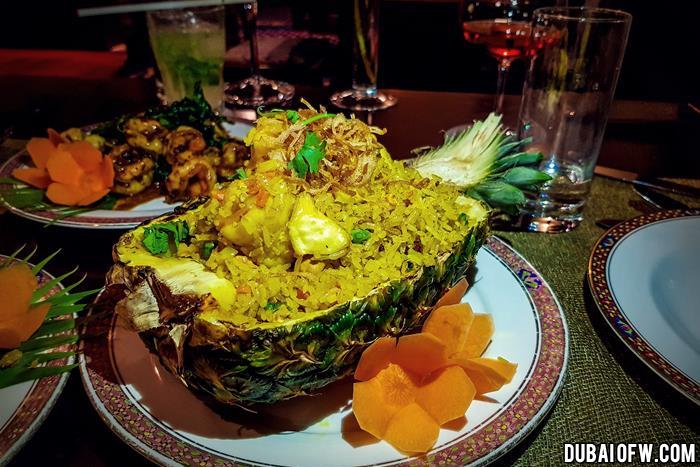 pineapple fried rice dish (inside a pineapple shell)
What's more, Benjarong offers a variety of authentic Thai cuisine, like Khong Wang Ruammit Benjarong (an assortment of appetizers including chicken pandanus, fish cake, rice crackers, shrimp parcels, and vegetable spring rolls) and Gaam Pu Phad Pong Karee (stir-fried crab claw with onion, yellow curry powder, and egg), to name a few.
For dessert, guests will love Khao Neaw Mamuang (pandanus-flavoured sticky rice with mango), Bua Loy Benjarong (glutinous flour balls in warm coconut milk), and Kluay Khai Cheum (banana in syrup with coconut cream), among other delectable sweets!
Video: Benjarong Restaurant in Dusit Thani Dubai
Check out this enchanting video to see what Benjarong has in store for its valued guests:
When craving for some delectable Thai dishes, Benjarong in Dusit Thani Dubai is among our top choices! Meanwhile, aside from trying out international cuisines, here's a list of things do in Dubai that every tourist or resident must try!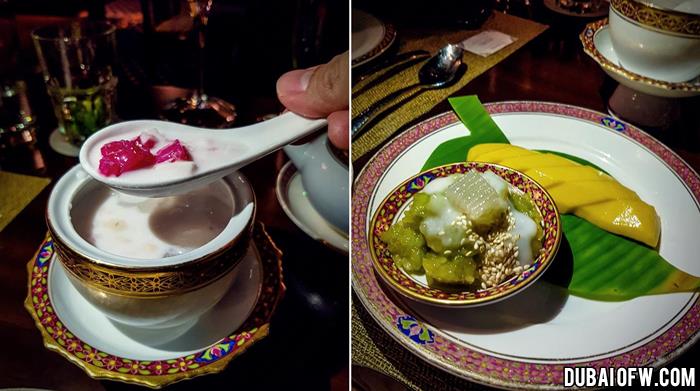 desserts at Benjarong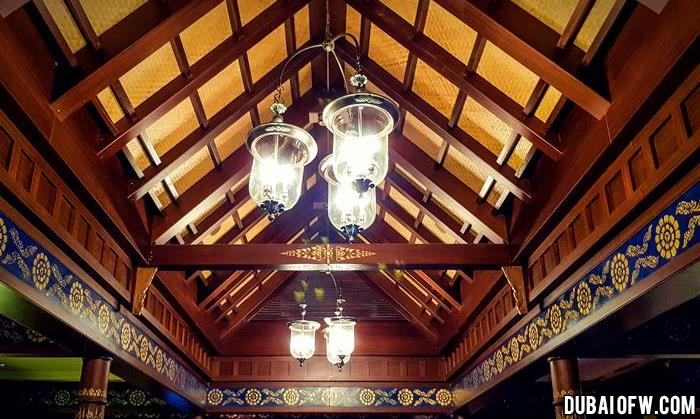 wooden interior
Opening Hours & Prices
Benjarong is open daily, with lunch served from 12 pm to 3 pm, and dinner served from 7 pm to 11:30 pm. A typical meal would cost around AED 425 for two persons, on average.
Notably, the restaurant serves a special Friday Brunch every week, from 12:30 pm to 4 pm. In addition to Thai cuisine, the buffet includes Italian, Japanese, Arabic, and other international dishes for AED 225 (without alcohol) or AED 285 (with house wine and beer).
(Note: Prices may change without prior notice. Please check out their website for more details.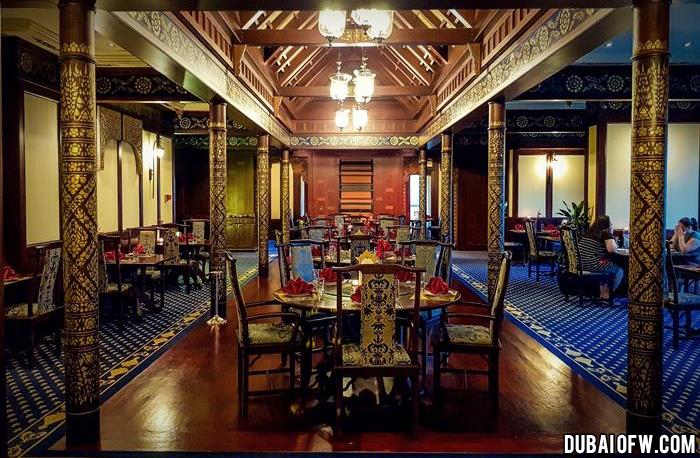 Benjarong hai Restaurant
Contact Information – Benjarong Restaurant
Address: Dusit Thani Dubai, 133, Sheikh Zayed Road, P.O. Box 23335, Dubai, UAE
Telephone: +971 (4) 343 3333
Website: https://www.dusit.com/dusitthani/dubai/dining/benjarong/
Google map: