The hot summer season in the UAE can really be a cause for alarm, but this isn't everything all there is to the country especially this time of the year, astronomically speaking.
Astronomy fans have much to look forward to by next week, as even regular residents in the country are unlikely to miss what'll happen in the UAE night skies. And while every nationality will have some sort of belief when it comes to astronomical phenomenon such as an eclipse, there's really nothing to worry about this unique astronomical phenomenon, if we are going to look at it scientifically.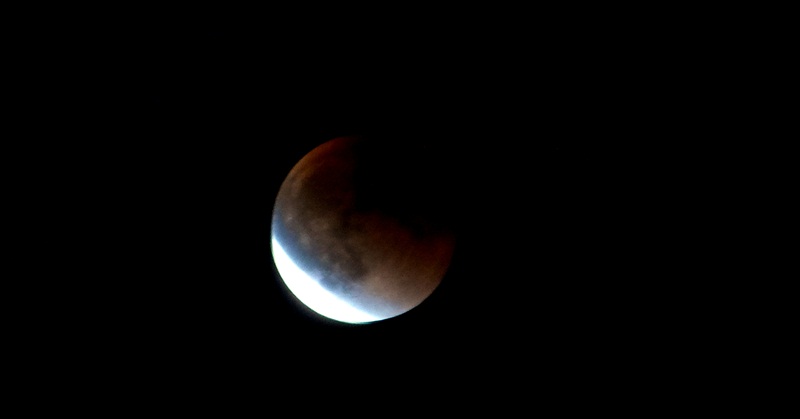 UAE to Experience a Lunar Eclipse Next Week
This year's last lunar eclipse will be visible over the UAE skies on July 16. The partial eclipse will happen on July 16-17 and will last approximately around three hours, with up to 65 percent of the moon to vanish in the darkness. Furthermore, the next lunar eclipse won't occur until mid-2021, as shared in a report by the Khaleej Times.
A partial eclipse happens when the earth moves between the sun and the moon, but the three bodies do not form a straight line. This causes a part of the moon's surface to be covered by the darkest and central part of the earth's shadow, thus causing darkness on this side of the moon.
According to Hasan Al Hariri, CEO of the Dubai Astronomy Group, "If weather conditions are clear in Dubai into the late hours of July 16, the entire eclipse will be visible."
Al Hariri also explained that it is not dangerous to look at a lunar eclipse through the naked eye because the moon does not give off its own light, which is in contrast to what happens during a solar eclipse.
He also pointed out that the UAE will only have a penumbral eclipse in 2020, as the next lunar eclipse will take once again on May 26, 2021.
Furthermore, Al Hariri expressed that watching a lunar eclipse is a "powerful and humbling experience".
"These eclipses have huge significance, as every time it happens in a different place with a different style and duration. This gives us the opportunity to study the minute details of the pattern of the solar system and accuracy of the universe," he explained.
In line with this, Al Hariri also countered false beliefs that lunar eclipses can have a "negative impact" on a person's life.
The Dubai Astronomy Group has often advised residents not to subscribe to superstitious beliefs that suggest certain astronomical events "mean chaos or the end of the world". "This phenomenon will not have any effect or impact on anybody, anything and any behaviour on earth," the group reassured.
ALSO READ: [LOOK] Logo of First Emirati Space Mission Pays Tribute to Sheikh Zayed