Many foreign nationals aspire to land a job in the Middle East, particularly in the UAE, which has been among the top expat destinations for work and residence all over the world for some time now.
Also Read: How to Spot Fake Jobs Online
However, getting into the UAE by means of employment does not guarantee one's success in the country because right at the start of this venture, there are several challenges that could hinder one's goals of establishing oneself in this great country, such as falling for unlicensed companies or employers and human traffickers.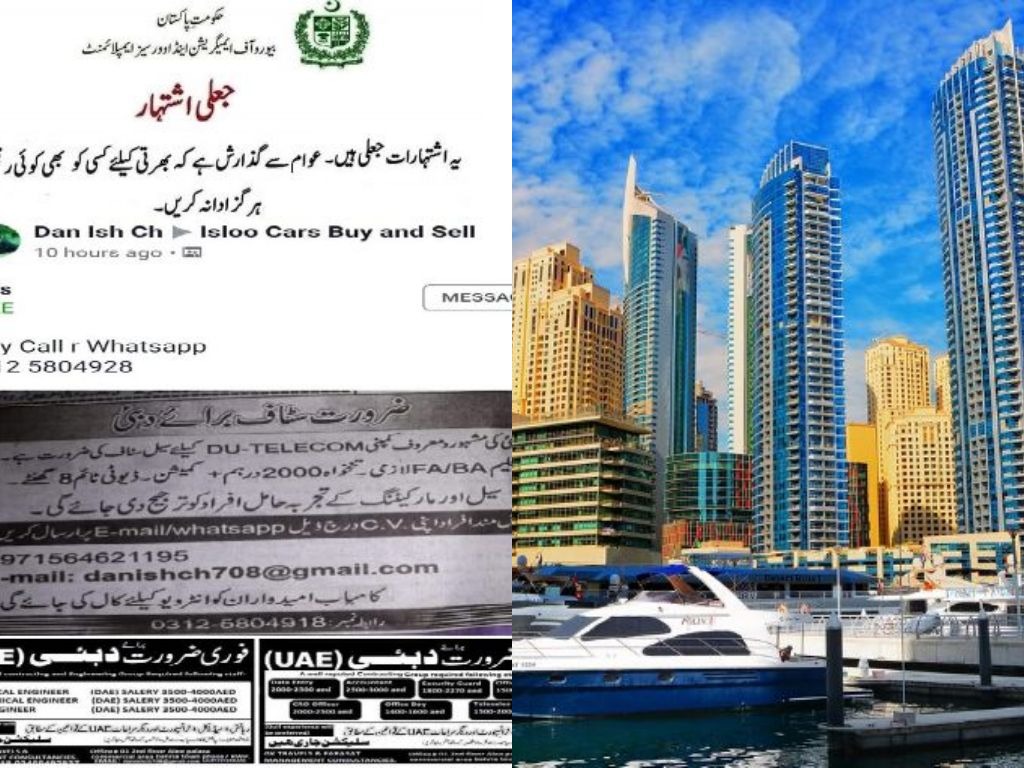 Pakistan Gov't Warns Nationals over Fake Dubai Job Ads
In line with this, the Pakistan government has issued a warning for citizens seeking jobs in the Middle East on Monday (July 8).
As part of its campaign to warn nationals about bogus employers in the UAE, the Ministry of Overseas Pakistanis and Human Resource Development (MOPHRD) released pictures of fake UAE-based job advertisements on its social media pages, warning job seekers to not make payments to companies mentioned in the ads in order to process their applications.
According to the department's statement, the ads published in Pakistani newspapers are issued by fraud companies – against which the government has taken legal action.
On Sunday (July 7), the Bureau of Emigration and Overseas Employment had banned twelve foreign recruiting firms from hiring Pakistani workers due to non-compliance of employment code.
Beware: Illegal Advertisement for Foreign Jobs. People are advised to not fall for these scams. Stay tuned for updates. Action initiated against the gang. pic.twitter.com/nkzKook2mH

— Ministry of Overseas Pakistanis & HRD (@mophrd) July 7, 2019
According to a top official from the bureau, the illegal companies were violating rules, including not offering promised jobs, timely and agreed salaries and issuing fake visas.
According to the report, the ads promised Dubai jobs in a number of industries including sales, packaging, finance, security and engineering, among others. The salary offer would range from AED 1,000 to AED 4,000.
The identified firms usually pose as consultancies or travel agencies, providing both local and UAE numbers for calls and receiving documents of interested job seekers.
Prime Minister Imran Khan's government aims to empower the Pakistani workforce through vocational training and capacity building. They have taken strict action against those running job scams – mostly Gulf-based – and urged people to not pay them for fake job opportunities.
The danger in falling for these fake offers does not only end when the worker gets scammed after paying for placement fees to work overseas, but it could even end up much worse, as criminals can easily slip in these workers in the illegal human trade in other places, where they may not have legal papers to work.
ALSO READ: UAE Strengthens Legal Course Against Human Trafficking