Have you ever wondered why the shape of that building along Sheikh Zayed Road is very distinct? While Dubai has many skyscrapers, it's good to know the reason why the buildings have been made with such unique shapes. Such is the case of Dusit Thani Dubai. Situated in the heart of the city, Dusit Thani Dubai is a five-star hotel featuring the grandeur and elegance of Thai design.
Dusit Thani Dubai (BOOK HERE) has a striking shape and it definitely stands out among the other buildings in the area. The reason is that this glass-facade building has two bases that meet at the top, forming the shape of two hands meeting each other as though forming a prayer, similar to the Thai greeting called "Wai" . You cannot miss it if you are within the area.
Book a Hotel Stay in Dusit Thani Dubai Here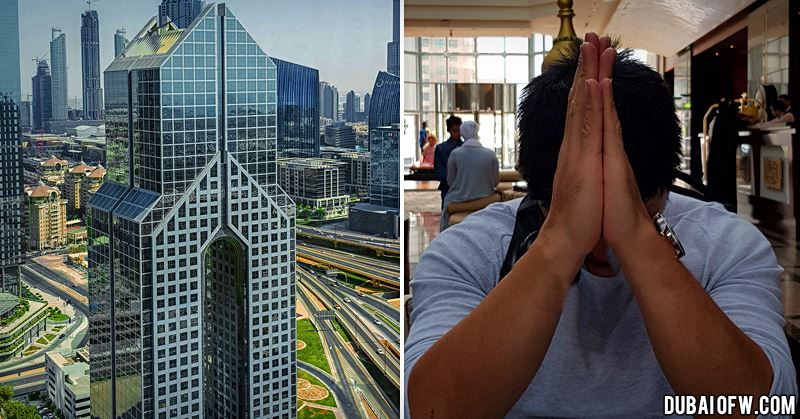 Dusit Thani Dubai and "Wai"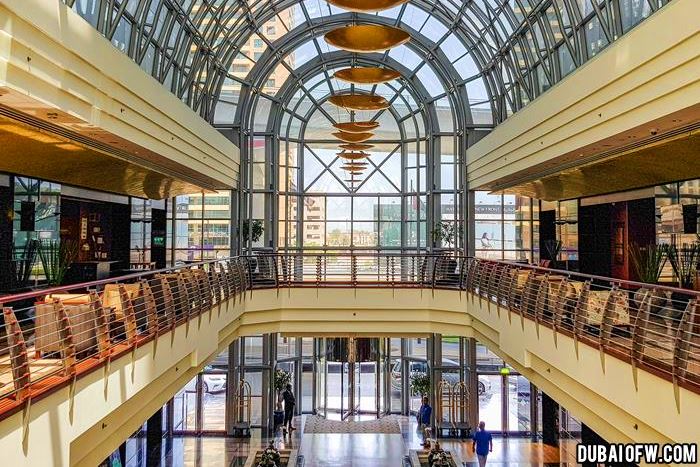 glass walls at Dusit Thani Dubai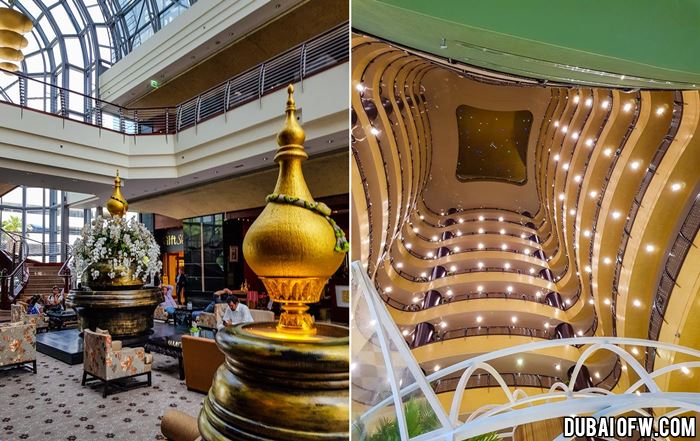 hotel lobby and view above on the 24th floor
Hotel Review: Dusit Thani Dubai
Besides the building's shape, Dusit Thani is very well-known for their Thai hospitality and you will experience i when you have the opportunity to check inside this hotel. Luxurious rooms and suites, tantalizing dishes, a relaxing spa, a rooftop pool, and more await pampered guests in this hotel.
Only a 15-minute drive from the airport, Dusit Thani Dubai is located near some of the city's most popular attractions, including the world's tallest building, the Burj Khalifa, and the famous Dubai Mall. The nearest metro station is also within walking distance.
Book a Hotel Stay in Dusit Thani Dubai Here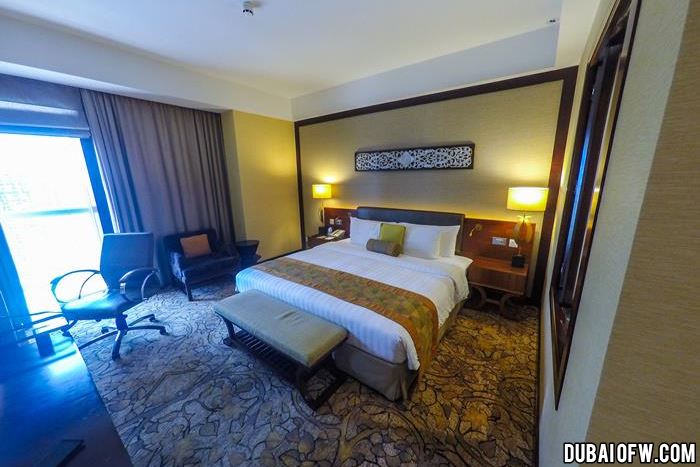 King size bed
bedside table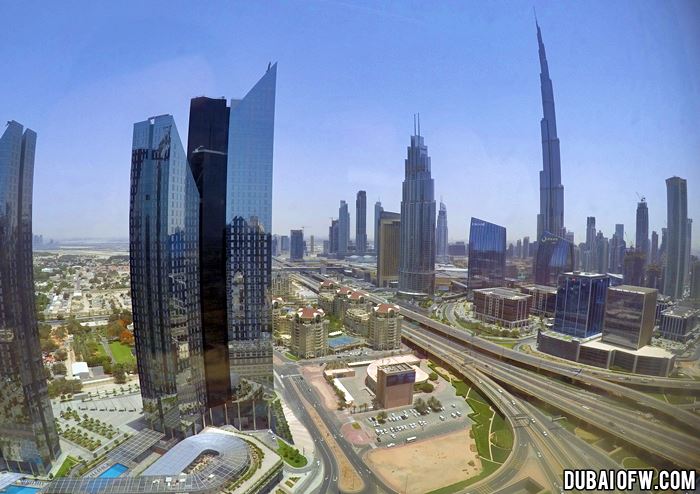 view of Downtown Dubai from the room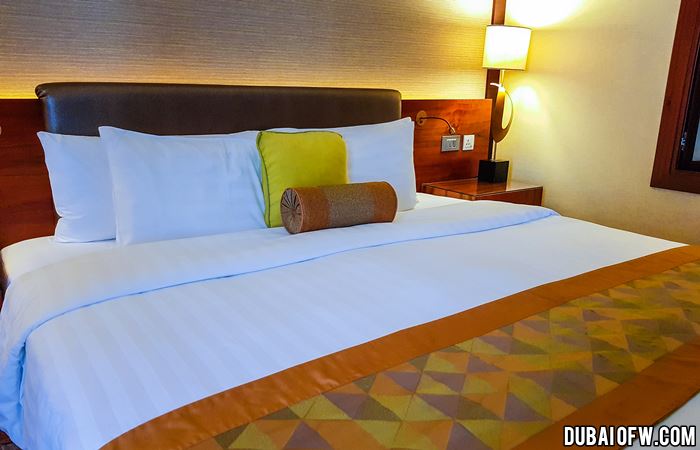 Comfortable bed
Facilities
The facilities at Dusit Thani Dubai include:
321 Rooms and suites
6 Dining and entertainment outlets
6 Meeting rooms and 1 ballroom
Fitness centre with sauna rooms
Rooftop swimming pool
Salon and spa
Laundry and dry cleaning services
Florist and gift shop
Concierge services and tour booking
Notably, all rooms and suites come with a satellite TV, high-speed Internet access and Wi-Fi, mini bar, coffee and tea making facilities, an in-room safe, and complete bath amenities.
Book a Hotel Stay in Dusit Thani Dubai Here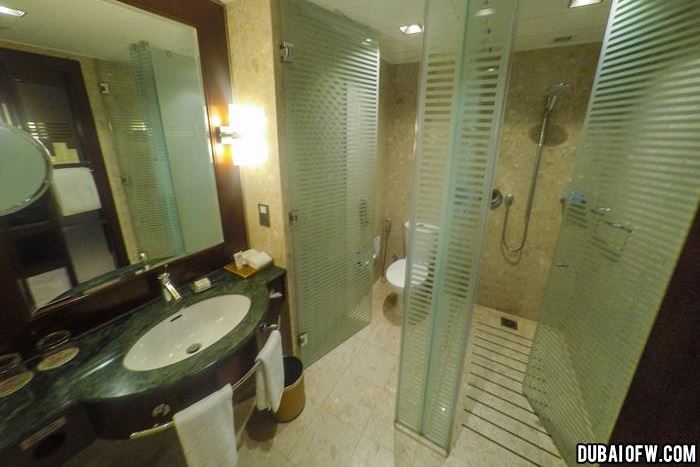 bathroom
bathtub
Highlights
Guests at Dusit Thani Dubai will definitely enjoy the hotel's rooms, restaurants, spaces and services. Below are some of its highlights:
Luxury accommodations. Each room is inspired by beautiful Thai design, with complete amenities and magnificent views of the city. The Dusit Suite, in particular, features a separate dining room, lounge, bar area, and a bathroom with its own Jacuzzi! Also available are Deluxe Rooms, Dusit Club Room, Executive Suites, Executive Club Suites, and 1-Bedroom as well as 2-Bedroom Apartment Suites.
Sumptuous food. Although in-room dining is available 24/7, guests will enjoy trying out the hotel's dining outlets: Benjarong, the signature restaurant serving Thai cuisine; 24th St., a street-style "hawker centre" offering Chinese, Indian, Japanese, and Korean fare; Jones the Grocer, an Australian-based café; View, an outdoor terrace serving beverages and shisha flavours; Another Bar, which serves cocktail drinks; and Nippon Bottle Company, offering Japan's famous beer and whiskey.
Meetings and events spaces. Business meetings and corporate events can be held in the hotel's meeting rooms. Meanwhile, the Al Wasl Ballroom is perfect for weddings, birthdays, and other special occasions.
Transport services. Complimentary shuttle services are always ready to bring passengers to the Dubai Mall, Dubai International Financial Centre, Kite Beach Park, and Zabeel Mosque.
Book a Hotel Stay in Dusit Thani Dubai Here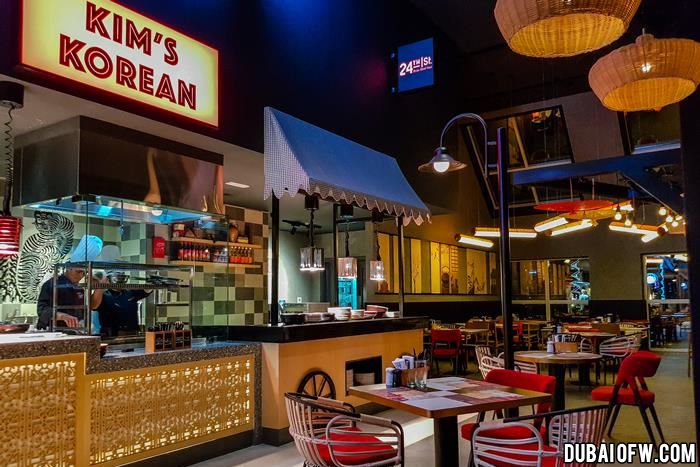 24 St. Asian streetfood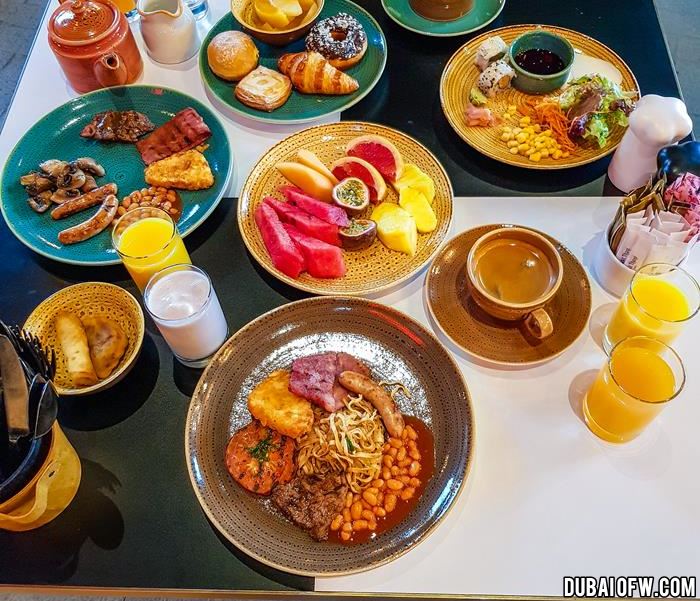 breakfast at 24th St.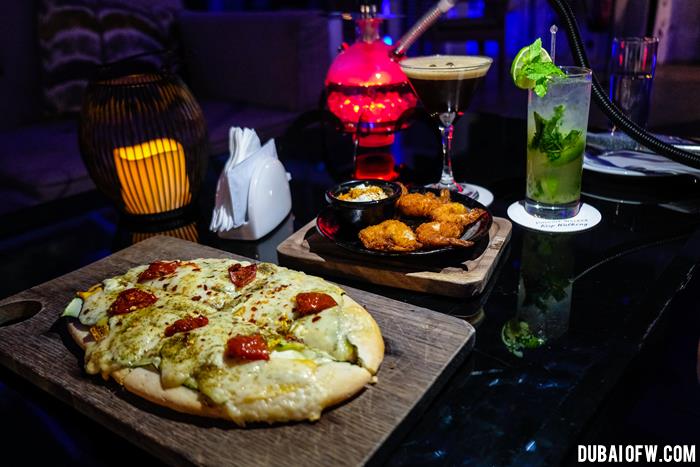 late night dinner and drinks at View by Dusit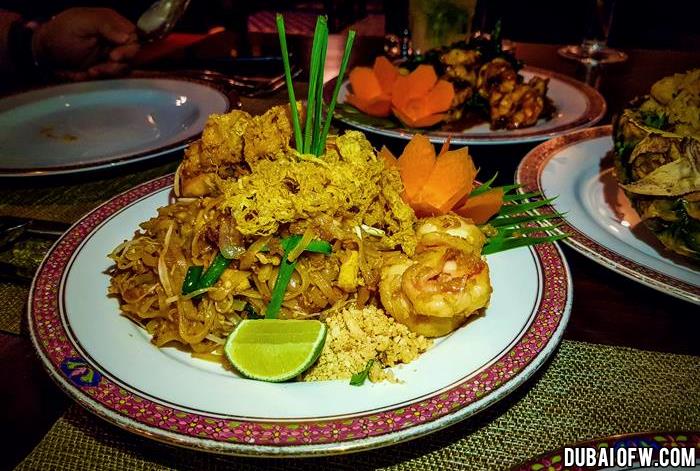 Pad Thai at Benjarong Royal Thai Cuisine
Nearby Attractions
Dusit Thani Dubai is conveniently located near the following places:
DIFC Metro Station
Dubai International Financial Centre
Dubai Mall
Burj Khalifa
Jumeirah Mosque
Dubai International Convention Centre
Dubai Creek Park
Dubai Creek Golf Club
Dubai Museum
Meydan Race Course
Book a Hotel Stay in Dusit Thani Dubai Here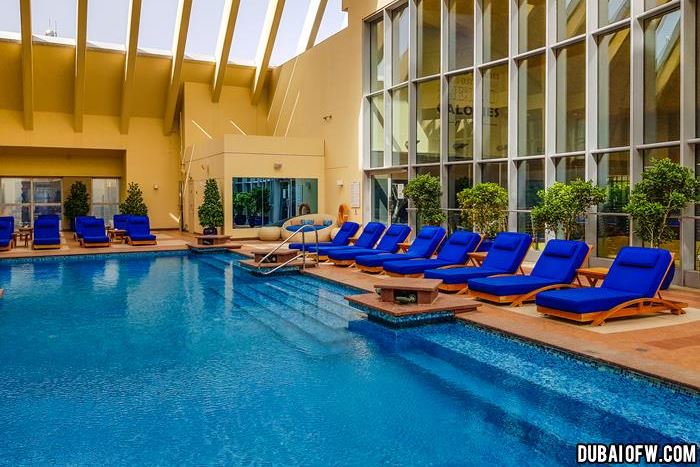 pool area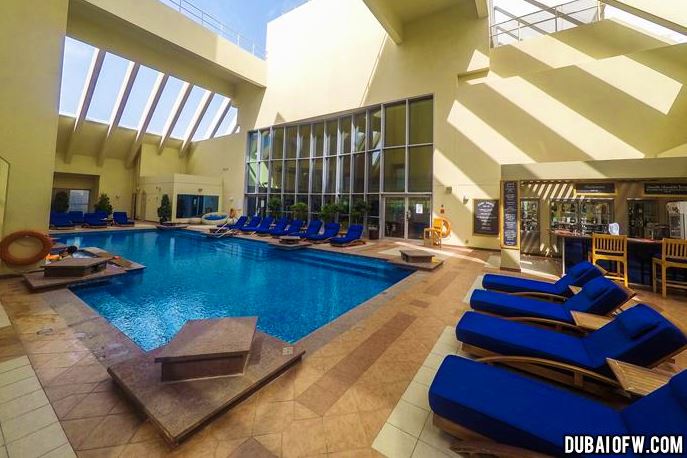 rooftop pool
Video: Dusit Thani Dubai Hotel Staycation Experience
Check out this short video clip below which showcases a staycation inside Dusit Thani Dubai. This video was posted by YT @DubaiTravelblog
Hotel Information
Hotel: Dusit Thani Dubai – BOOK HERE
Type: 5-star hotel
Address: 133, Sheikh Zayed Road, Dubai, UAE
Telephone: +971 (4) 343 3333
Email: dtdu@dusit.com
Website: https://www.dusit.com/dusitthani/dubai/
Google map:
Whether you're a tourist, business executive, or a resident looking for a luxurious place to stay in, Dusit Thani Dubai has plenty to offer. Meanwhile, if you are coming from the capital, here's how you can travel from Abu Dhabi to Dubai via public bus transport.