There are quite a number of bars in Dubai, but if you're looking for a new place to just chill with your friends, check out "Another Bar" and you'll find… that it's not just another bar! We were able to check out this place and had a great time especially with its interior and experimental drinks.
Also Read: Benjarong, Signature Thai Restaurant of Dusit Thani Dubai
Situated on the 24th floor of Dusit Thani Dubai, a five-star hotel in the heart of the city, Another Bar offers breathtaking views of Dubai, including the majestic Burj Khalifa and the popular Dubai Mall. What's more, good food, awesome drinks, and lively music await in this trendy new bar!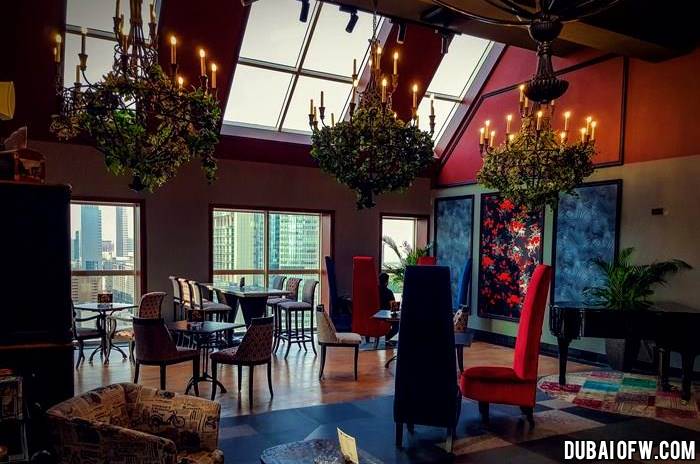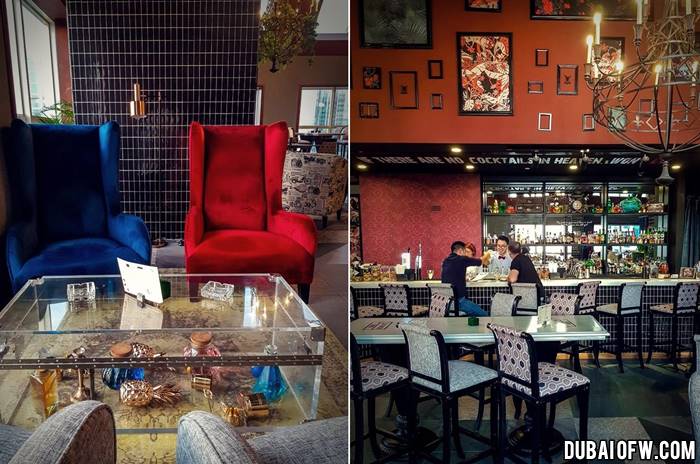 Discover "Another Bar" Cocktail Bar in Dusit Thani Dubai
Located high on the elegant Dusit Thani Dubai along Sheikh Zayed Road, Another Bar provides its guests with an exciting "evening escape" towards the end of a busy working day. It has a lofty vibe with views towards the busy city.
Dramatic Interior & Upbeat Tempo
Upon entering the bar, you can't help but notice the giant chandeliers with faux candles, giving out warm yet cozy lighting. Notice the splash of greenery (i.e. faux ivy), private enclaves, and velvety cushions — and you're all set for a dramatic evening! What's more, the DJ of the night is ever ready to entertain guests with either classical hits or modern beats.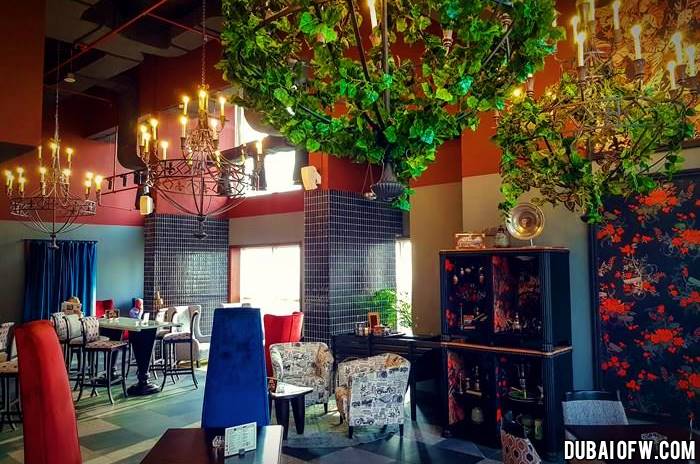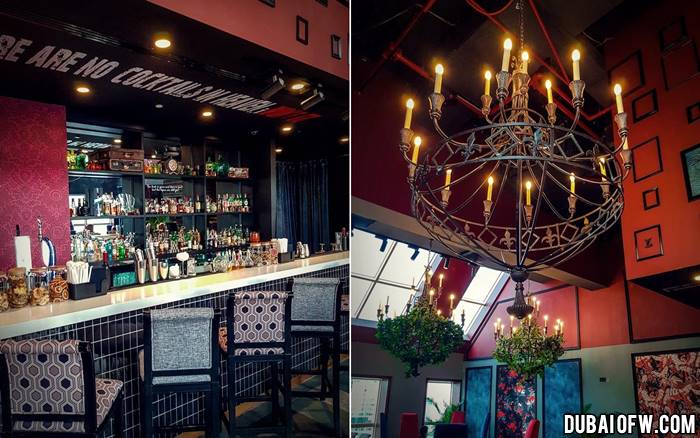 Snack Bites & Mixed Drinks
Fancy a light snack? Another Bar serves a variety of food, including sushi rolls, nachos with salsa, and crispy calamari. You might want to try the spicy "prawns dynamite" or the Korean-style fried chicken wings, as well.
True to its name, the bar serves an interesting assortment of beer, wine, and mixed cocktail beverages with fancy names (e.g. "Why Not This Cocktail," which includes spiced rum, masala syrup, fresh lemon juice, and red apple juice). Of course, you can always have a non-alcoholic drink (e.g. "Not Tonight," which is a mix of fresh pear fruit, fresh grapefruit, and 7 Up) anytime!
The drinks are prepared by resident mixologist, Melanie, and she concocted the variety of eclectic mixes which might taste light in the beginning but packs quite a punch.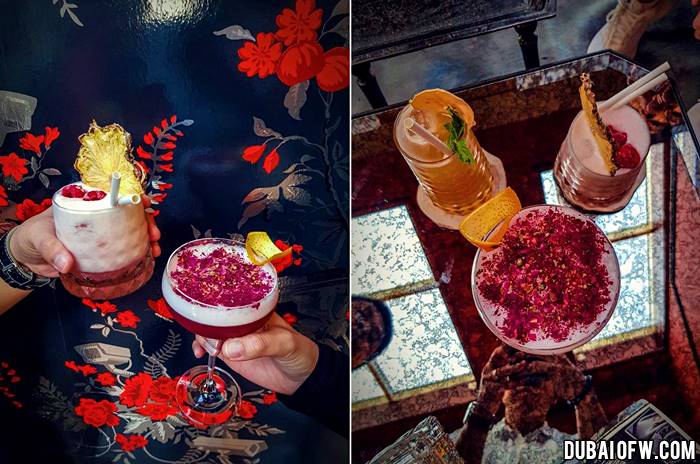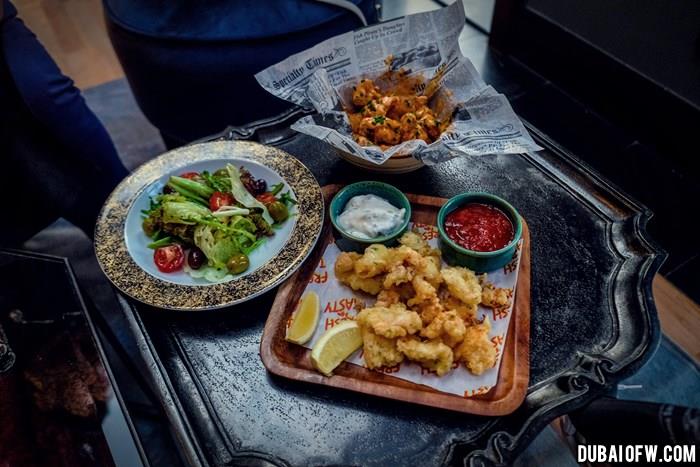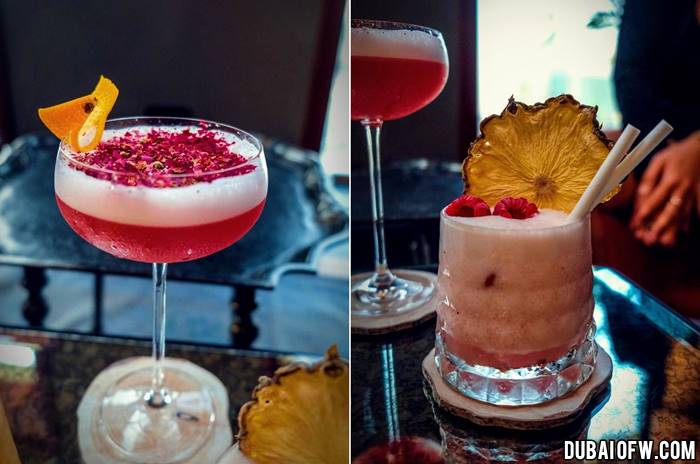 Want to have a good time with reasonably priced drinks in a nice and unusual environment? Try checking out this cocktail bar if you're in Dubai.
Video: Another Bar in Dusit Thani Dubai
Curious about what Another Bar looks like? Just to give you a glimpse of what's hip and happening in this chillin' new night spot, check out this cool video below:
If you're looking for "another" bar in Dubai (pardon the pun!) — simply head to Another Bar and enjoy the fantastic views, great food, and cool drinks with your colleagues and friends! Meanwhile, if you are new to the city and wondering about its rules on alcohol, keep reading to learn more about drinking alcohol in Dubai.
Opening Hours
Another Bar at Dusit Thani Dubai is open daily, from 12 pm to 2 am.
Contact Information – Another Bar
Address: Dusit Thani Dubai, 133, Sheikh Zayed Road, P.O. Box 23335, Dubai, UAE
Telephone: +971 (4) 317 4515
Website: https://www.dusit.com/dusitthani/dubai/dining/another-bar/
Google map: