After my shift from work, we went out to eat at Lafayette Gourmet at Galeries Lafayette inside The Dubai Mall. We had an Entertainer gift coupon wherein we could order a main meal and get an extra main meal. We only had to pay for the higher priced meal.
Restaurant: Lafayette Gourmet
Location: The Dubai Mall inside Galeries Lafayette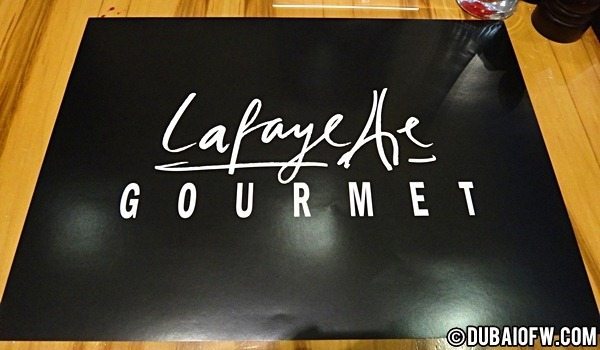 Gourmet Lafayette Table
At the beginning, we didn't know where Lafayette Gourmet in Dubai Mall was located. It turns out that the restaurant is located inside the shopping center Galeries Lafayette.
Upon arrival, I found out that the restaurant has a lot of cuisines to choose from. Over eight kitchens with different food items per kitchen like Japanese, Italian, etc.. It's an International Food Hall and Dining experience!
We chose to eat at the Italian Kitchen so we had an Italian Menu.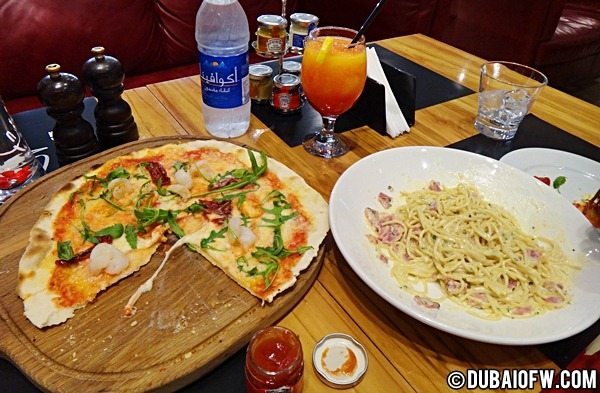 Pizza and Pasta in Lafayette Gourmet
Pizza Selection from the wood-burning oven:
Charcoal grolled tiger prawns with oven dried tomatoes, rocket, citrus infused olive oil – 65 Dirhams
Choose your pasta and then select your sauce: Carbonara Style with veal bacon and parmesan cream – 55 Dirhams
Beverages: Lafayette Treat – mango lemon, cherry grenadine syrup – 25 Dirhams
Lafayette Gourmet in Dubai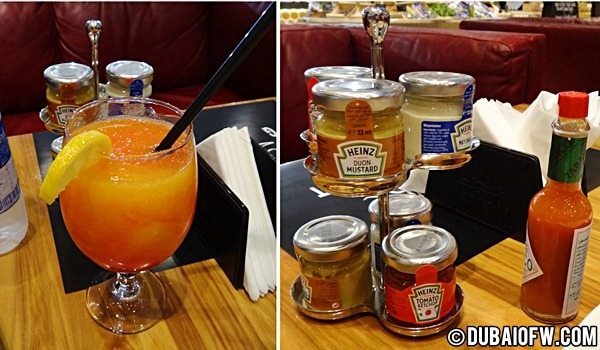 Beverage and Condiments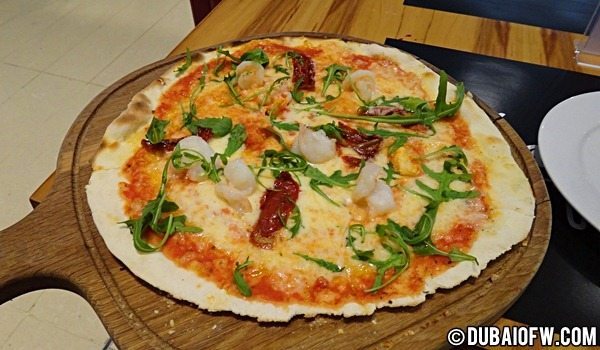 Pizza with Tiger Prawns

Pasta Carbonara
Here's what's written on a note on the table. Apparently, they have a buffet offer available.
Enjoy a Taste of Gourmet at Gourmet Lafayette in The Dubai Mall
Experience a multi national cuisine brunch featuring the favorites from our 8 kitchens
Select from our sushi bar to the mozarella bar, to our live carving stations to a taste of Asian to our fabulous desserts, and much more…
* 145 Dirhams per person – inclusive of local water, Tea, coffee, and soft drinks
* 65 Dirhams – for Children 6-12 years
* FREE for kids under 6 years
Brunch available every Friday from 12:30 pm to 3:30pm.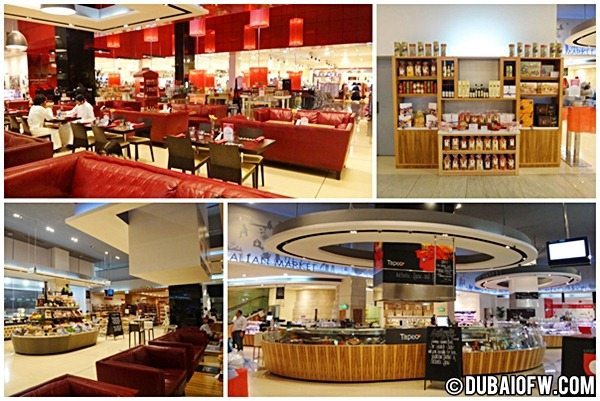 How to Get There
Restaurant: Lafayette Gourmet
Location: The Dubai Mall inside Galeries Lafayette
Metro: Take the Metro Station to Burj Khalifa/Dubai Mall