A movie made by an all-OFW cast and crew, Lamentasyon, shares the real struggles and issues that Overseas Filipino Workers face on a daily basis.
Ape & Company and Animo Events, proudly present the trailer for the highly-anticipated first ever full-length Filipino film entitled "Lamentasyon" (Lamentation) directed by award-winning filmmaker Archie Enriquez, with an all Overseas Filipino Workers (OFW) cast and crew.
"Lamentasyon" was inspired by OFW's working collection of conflicts and situations of a typical Filipino to give the best to their family. Other than misfortunes and unfortunate events our countrymen suffer while working abroad, the film approaches the psychological impact of working miles away from your loved ones.
OFW Movie – Lamentasyon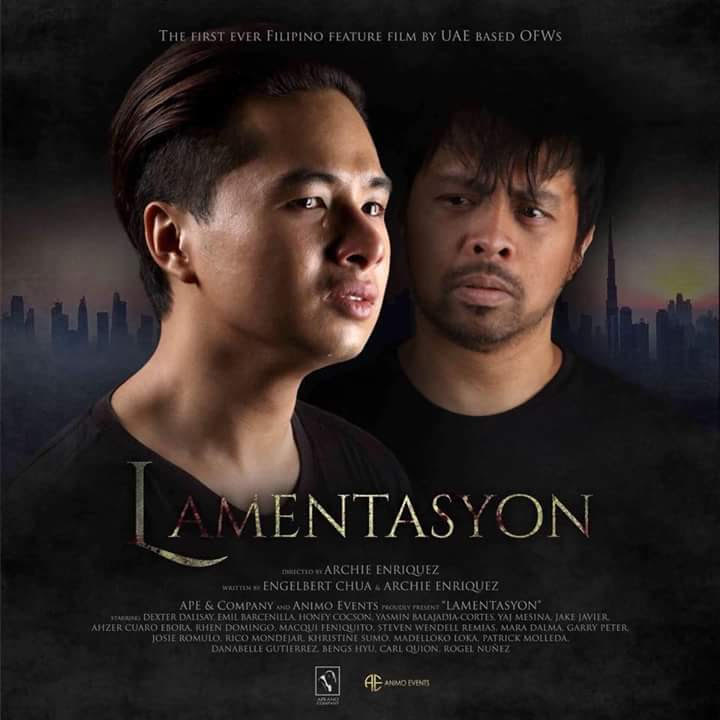 The script written by Engelbert Chua and Director Enriquez follows the story of Samuel, a newly-hired chef in Dubai and his struggles from his avaricious mother and being away from his younger brother. While working in Dubai, he experienced strange occurrences that made him distrustful to everyone including himself. With the help of Mang Gerry, his roommate, who seems to be aware of what's happening to Samuel. Samuel and Mang Gerry's meets its end with a very peculiar revelation that makes the embodiment of "Lamentasyon". What lies ahead on this character-driven drama set in the formidable risky dilemma of a modern day in Dubai?
Lamentasyon OFW Movie Trailer
You can check out the movie trailer of Lamentasyon below:
Lamentasyon Full Trailer from Ape and Company on Vimeo.