For most of us Dubai expats, owning a credit card is a common situation and a seeming impossibility especially if you earn below AED 5,000, the minimum required salary to apply for a credit card in most, if not all, U.A.E. banks. Now what if I told you that I, a below-5,000-salary-earner, was able to apply – and was recently granted – a credit card with a credit limit more than triple my monthly salary?
And no, I was not paid to blog about a credit card promotion. I am writing this purely out of goodwill to help you apply for that credit card you've always wanted or even needed (without having to ask your boss for a raise!).
Note: The previous version of this blog included the name of the bank. However, the writer was later notified that it is against the bank's policy to mention its name in unauthorized publications. For this reason, the name of the bank has been removed. You may contact the mobile number provided below for more details.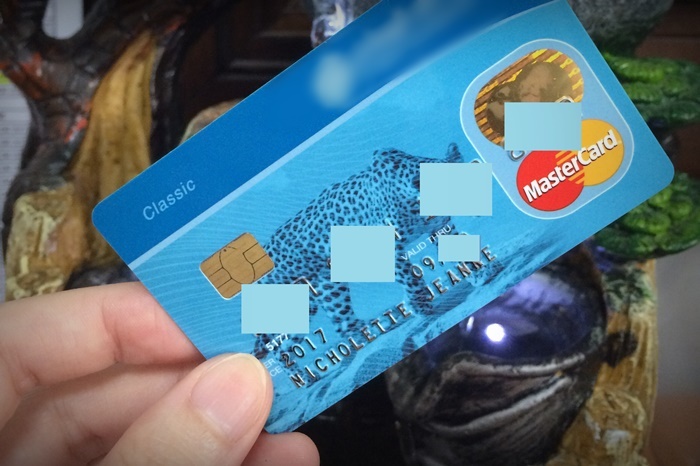 getting a credit card in Dubai despite having a salary below the average requirement in most UAE banks
Guide to Getting a Credit Card in Dubai for Salary below 5000 AED
Before anything else, we advise everyone not to think of a credit card as 'extra money' to spend. Remember that when you have a credit card, you are borrowing money from the bank which means you are obliged to pay it (including other transaction fees). If you don't settle it, you will incur penalty charges to which you are still obliged to pay. We've heard plenty of stories of OFWs who are not able to settle their accounts and think that they can get away with it by just going home. We're discouraging everyone to apply for a credit card if they do not understand how to use it.
Learn to be responsible in using these plastics. In any case, below is the guide on how I was able to secure my own card via this UAE bank.
Step 1: Save AED 3,000 at least
You will need a minimum of AED 3,000 to be eligible for a credit card. Don't worry, you will not lose your AED 3,000, but once you apply for a credit card, you will not be able to withdraw your AED 3,000 for the first 45 days.
A credit limit of up to 95% of your total amount of savings certificates (more on that in Step 2) is offered by this bank, so AED 3,000 will give you a credit limit of AED 2,850. The higher the savings certificates total amount, the higher the credit limit (which explains why I was able to get a credit limit triple my monthly salary – my 1½ years' worth of savings).
Step 2: Invest in Al Awwal certificates
Al Awwal certificates combine savings and investment in one. For as low as AED 100, you can already convert your cash into a savings certificate, thus keeping your savings safer (from you) than your easy-to-open piggy bank. All you have to do is visit any branch of this bank with your valid passport, residence visa, and Emirates ID to purchase your certificates.
You do not need to buy AED 3,000 worth of certificates in a single transaction. You can start with as little as AED 100, but it is only when your total reaches AED 3,000 when you become eligible to apply for a credit card against your investment.
Step 3: Call a Bank Sales Officer
Not everybody with a minimum investment of AED 3,000 will get a credit card offer over the phone. Don't leave your money to chance. Call 0556286887 and ask for that credit card. This Filipino lady (who asked me to hide her name for discretion's sake) will help you breeze through the application just as she helped me.
Step 4: Wait for 10-15 days
Normally, the credit card processing takes 7 working days, but there may be delivery delays from the courier's side. In the meantime, you can start planning your first credit card purchase (I bought 2 boxes of pizza because pizza is LIFE!).
Step 5: Swipe wisely and responsibly!
Congratulations on your brand new credit card! Use it as wisely as you would spend your hard earned cash – that is, don't spend beyond your means. Odds are, you're still a below-5,000-salary-earner no matter how much your credit limit is, so as much as possible, pay your outstanding balance in full every month to avoid incurring interest.
Reminder: Just reminding our readers again to make sure you DO NOT APPLY for a credit card unless you understand how it works. When you use the credit card to your advantage, it really helps you in managing finances and getting easy installment plans for items and merchandise in various shops. But make sure you settle your bills and learn to control your spending. Do not get trapped in credit card debt! We are here in Dubai because we want to work and save money, so let's avoid these debts as much as possible.
---
About the Author: Nichollette

Nicholette retired from teaching hormonal teenagers at the tender age of twenty-two to pursue a career in adulting in Dubai. From an early age, she has struggled with an incurable case of sarcasm, which she now channels through her writing. She reads fiction voraciously, eats anything edible heartily, and travels every chance she gets. She is less of a writer and more of a collector of stories penning her travels, thoughts, and things in between in her inappropriately-titled blog: http://thegrammarfuhrerin.wordpress.com
---
Share your thoughts. Contribute an article to DubaiOFW.com
Want to publish your experience? Share your everyday stories, food trips, travel, photo stories, or tips in Dubai to our growing community. More information here – Become a Dubai OFW Contributor