The most expensive burger in the world has been sold for a whopping AED 36,700. Why the high price? It's all for a good cause. The "Burgerstack" was sold during an auction that raised money for a cancer charity.
The Pink Bite breast cancer charity auction was held in Galeries Lafayette, Le Gourmet at the Dubai Mall. It was organized by Pink Caravan, which was able to raise a total of AED 108,755 for the cause.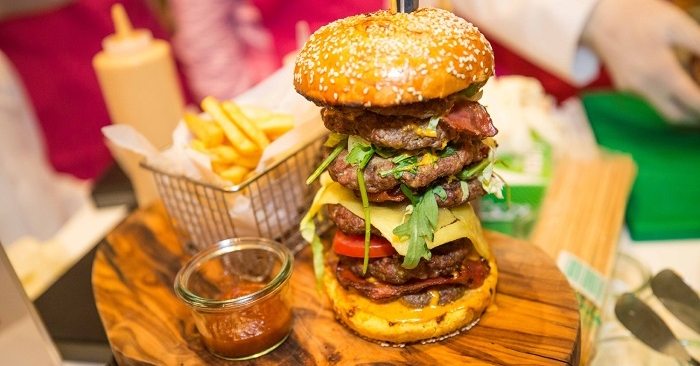 "Burgerstack" Sold for AED 36,700
"Two years ago, we broke the world record by selling one burger for US$ 7,000 (AED 25,700)," shared Sheikh Mohammed bin Abdullah Al Thani, Chairman of the Department of Statistics and Community Development. "This year, we wanted to top that."
The chairman, who has been a Pink Caravan ambassador for some time, stated that all of their proceeds will go to breast cancer awareness as well as free detection at an early stage.
During the event, seven of Dubai's best chefs were paired with Pink Caravan ambassadors to come up with Emirati-inspired cuisine. The ambassadors were tasked to sell their dishes at the highest possible price.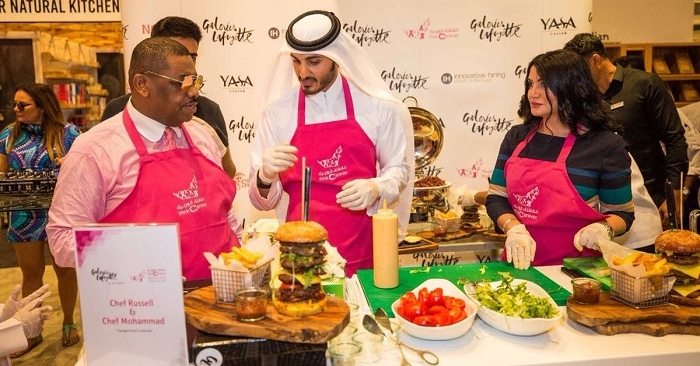 Signature Burgers for a Cause
Sheikh Al Thani's signature dish, "Burgerstack," included veal bacon, aged cheddar, Harrisa burger sauce, and seven spices stacked in a saffron brioche burger bun. He sold four burgers, one of which was bought for AED 36,700 by the owner of Villa 88 Magazine, a luxury lifestyle magazine.
"I am so proud of the charitable spirit of the people here in the UAE," he remarked. "We may be celebrating 2017 as the 'UAE Year of Giving' but, for the people of this nation, every year is."
Pink Caravan's Incredible Feat
Meanwhile, Reem BinKaram, Chairwoman of Pink Caravan's Higher Organizing Committee, described the event as "an incredible feat." She added,"I am happy so many people got together and had such a good time, raising a significant amount of money, which will fuel Pink Caravan's efforts to raise awareness about early detection of breast cancer."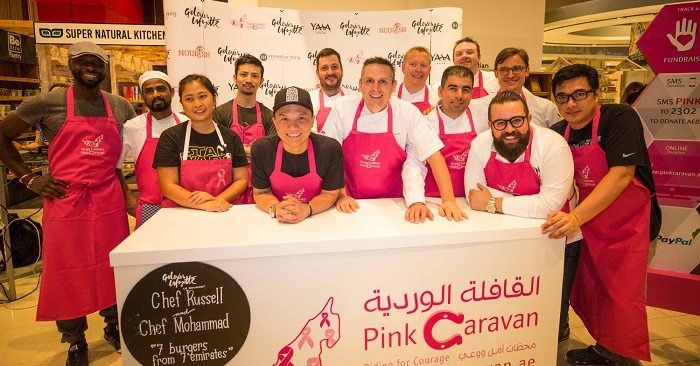 The Pink Caravan will continue their tour around the UAE, which will culminate in a closing ceremony on Friday in Abu Dhabi. Indeed, it's not everyday that you hear about a burger selling for AED 36,700. But when you learn that it's all for a good cause — we can only admire the generosity of the people in this country.