In line with the 'Year of Tolerance' initiative, the Department of Transport and the Integrated Transport Centre has launched a new bus service that would cater to churchgoers in Abu Dhabi.
Despite being a predominantly Muslim country, the UAE is one of the places in the Middle East which fully supports the practice of various faith, as it is also one of the most culturally diverse places in the world, with close to 90% of its residents are expats.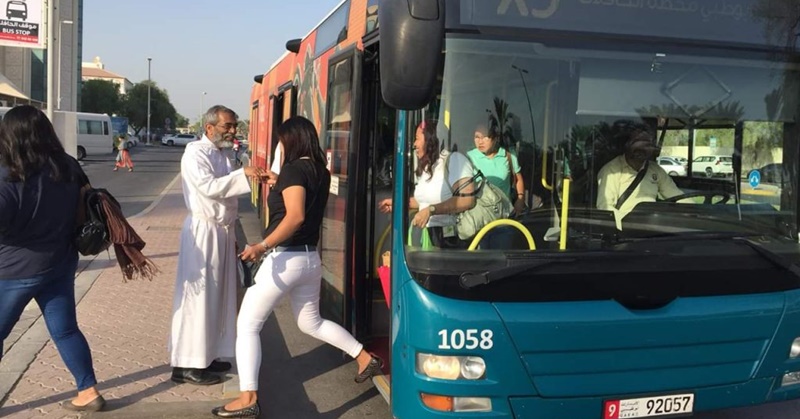 New Bus Service Launched to Serve Churches in Abu Dhabi
The Integrated Transport Centre (ITC) in Abu Dhabi has launched two new Express bus services between Mohammed bin Zayed City and Al Zahiya and another service from Abu Dhabi Main Bus Station and Churches in Mushrif starting from September 20, 2019, as shared in a report by Zawya.
The initiative comes as part of ITC's endeavor to improve the connectivity between different areas in the Emirate of Abu Dhabi by public buses.
Of note, the ITC also launched its bus service which will facilitate the transport to the churches in Mushrif. The service will operate only on Friday from Abu Dhabi Main Bus Station and directly stops at the front of St. Joseph's Cathedral and the Mary, Mother of Jesus Mosque in Mushrif from 6:00 AM to 9:00 PM with a frequency of 30 minutes.
Also, it is worth mentioning that the ITC has pushed for the implementation of this new initiative to connect different areas of the Emirate of Abu Dhabi in order to cater to the increasing demand for public transport. That is in addition to improving the level of services offered to the public by offering safe and secured public means of transport.
The new initiative also highlights the government's efforts to ease public transport in the emirate as well as to the other parts of the UAE.
The UAE capital has launched earlier this year a new service which provides travelers the opportunity to practice their faith right at the Abu Dhabi Airport.
These initiatives show how the national government highlights the importance of every culture, religion, and faith shared by the residents of Abu Dhabi, and in the UAE, in general.
For Filipinos and other church-goers, the new initiative will provide them the opportunity to practice their faith more openly and to share in the company of their fellow believers and members of the community.
ALSO READ:   Abu Dhabi Airport Inaugurates Multi-Faith Prayer Room