UPDATE: Filipinos travelling from Dubai to Philippines, be advised that the One Health Pass process is no longer active. You need to process an etravel Registration card upon arrival instead. Please follow this guide for reference – How to Get eTravel Registration Card for Travelers to Philippines
All persons traveling from outside the Philippines, regardless of their nationality or occupation, must register for the One Health Pass. This procedure is only applicable to those arriving from overseas, including the UAE. The following prerequisites and step-by- step approach are required for this OHP process.
Due to the rise of COVID cases all over the world, more Filipino nationals and foreigners decide to return to their home country, whether temporarily, or during an emergency, even for good. One of the ways they can get around this process is by registering on the OneHealth Pass.
OneHealthPass.com.ph Website Registration Process
The Philippines has introduced a new system that will streamline its various travel protocols and procedures so that it can protect its citizens and residents from unauthorized entry.
You can register for this new system through this link: onehealthpass.com.ph.
WARNING: Be wary of fake websites and pages that claim to represent the One Health Pass. These sites are not authorized by the Bureau of Quarantine and should only be used by the official website of the Philippines.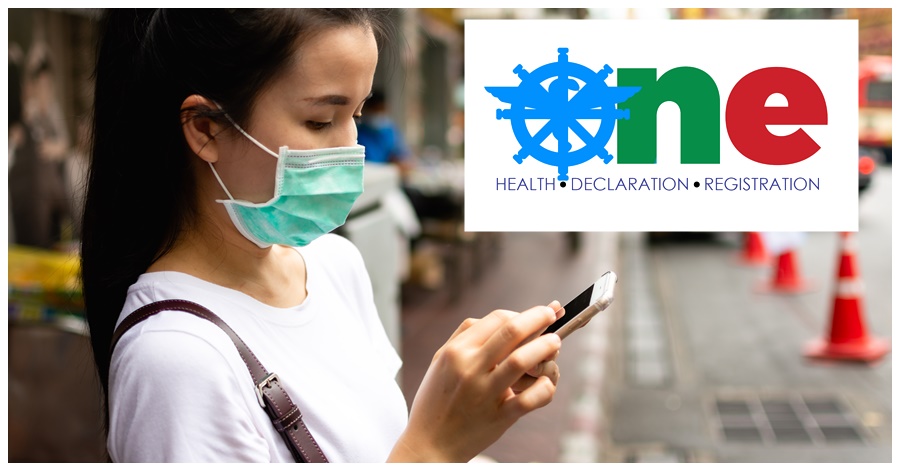 What is One Health Pass Philippines?
One Health Pass is a digital solution that simplifies the process of obtaining and managing travel processes and data collection, including health insurance for people travelling to and from the Philippines. It was piloted in August and is now fully implemented.
Requirements
Due to the nature of the system, you must provide accurate and vital information about yourself to the government. This ensures that your data is secure and is only used for the purposes of assessing and improving your health.
You can also register for One Healthpass online. To do so, go to this website (https://www.onehealthpass.com.ph/e-HDC/) and fill out the form. At the airport, you also need to produce your travel documents, such as your passport, plane ticket, and immunization card (a screenshot will do). As a result, keep these items on hand for both your departure and arrival.
Qualifications
All Filipinos wanting to travel must sign up for this system. This ensures a pleasant travel experience.
From September 1, 2021, all foreigners and Filipinos who enter the country will have to pass through the new entry system.
Features and Benefits
One Health Pass eliminates the need for paperwork. It saves time and helps travellers avoid getting caught up in the endless paperwork that usually accompanies getting on an airplane.
This digital platform is ideal for travelers who do not need a cellular or internet connection while they're at the airport. It's also available wherever you are.
The system is designed to provide you with a variety of features that allow you to monitor and record all your activities, so that you can focus on keeping yourself and your family safe.
For Filipinos who are going to be working in other countries, having a quarantine can help prepare them for their return to work. It can also reduce the stress of going back and forth with their agencies.
Step by Step Guide to One Health Pass Registration Online (7 Steps)
All travellers entering the Philippines must have this OneHealth Pass. This pass is required to register in order to access all of the country's facilities and services.
This tutorial will teach you how to apply for the One Health Pass and receive your QR code:
Pre-Departure
Step 1: To avoid getting lost in the rush, travelers can log in to the One Health Pass site (https://www.onehealthpass.com.ph/e-HDC/) at least three days before they're scheduled to go to the Philippines, and get a transaction number at least three (3) days before their trip to the Philippines.
Important: Before going to a Quarantine Hotel, non-OFWs must plan their stay at least ten days in advance. Look for the nearest one on the OWWA website (www.onehealthpass.com.ph/quarantinehotels/).
Step 2: Take a photo of your QR code once it has been generated by the system. It is very important that you register before entering the Philippines.
Step 3: The health declaration checklist is required to be completed within 24 hours of your flight.
At the Airport
Step 4: Present your QR code for your hotel assignment and arrival at the airport. You'll be processed for immigration and given an orientation led by an official.
Step 5: Proceed to the Bureau of Immigration to clear your arrival, then to baggage claims and customs inspection.
* Your Health One Pass System will then notify the local government unit of your completed quarantine period, which allows you to travel abroad.
Step 6: Use a reputable or pre-arranged transportation provider.
Step 7: You will be issued your COVID-19 test result as well as your quarantine certificate once your quarantine time has ended.
Airport Taxi: Non-OFW and foreigners
LMA: OFW sea-based (seafarers)
OWWA Bus: OFW Land-based
Video: Guide to OneHealthPass Registration for Travel to the Philippines
Follow this tutorial to properly fill out the One Health Pass's registration and health declaration checklist. It's very important that you provide all the necessary details to avoid errors and omissions.
OFWs are required to maintain their ACTIVE status during their stay in the Philippines. This means they will receive support and aid from the OWWA while they're in the country.
Video: How to Fill Out the Online Platform for One Health Pass
Here's a video from the Philippine Bureau of Quarantine on One Health Pass and the required registration process for this Health Declaration Registration Platform.
Post from Department of Foreign Affairs Philippines
One Health pass is a necessity for all passengers. It can be obtained at any DFA office or online at DFA.ph.
One Health Pass is a document that provides a declaration of health and registration for quarantine.
Frequently Asked Questions
Here are some frequently asked questions and answers about registering with One Health Pass Philippines. Please refer to the following:
Do I need to pay for anything to register in the OneHealthPass system?
No, you do not need to pay to register with the system. Just supply all the necessary information once you return to the country and submit it for monitoring purposes.
You must provide up-to-date and correct information about your status as an OFW/Filipino citizen.
When do I need to accomplish this registration on the system?
Ideally, this should be done before boarding a plane. However, it can be done three days before a flight.
You'll need to bring a copy of the immunization certificate that's been sent to you. A screenshot of the document will do the trick.
Do I still need to present any documents at the airport upon arrival?
Yes, just bring your passport, plane tickets, and your vaccine certificate with you when you get to the airport. Doing so will allow you to complete the One Health Pass forms in advance so that you can avoid wasting time at the airport.
Do I need to download an app to register in the One Health Pass?
The One Health Pass is a system that allows users to enter their personal information and travel details. It will allow airport officials and health officials to view this data in a secure system.
I am not an OFW, but a vacationing Filipino national. Do I still need to register in the system?
All foreigners entering or leaving the country must fill out the form. The OWWA will then contact them to tell them where they can stay and what facilities they can use.
All other travellers must also provide proof of their intent to enter the Philippines.
I am a foreign national. Am I exempt from registering in One Health Pass?
No. All foreigners and Filipinos entering the Philippines must complete and register with the One Health Pass before they enter the country.
Summary
Due to the changes in the requirements for both inbound and outbound travel, it's important that you stay up-to-date with what's happening in each country. Many countries, especially those in the Middle East, have allowed Filipinos to work within their borders. If you're coming from the UAE, best get in touch with the nearest embassy to your location, so you will know the current situation back home, and how you can best proceed with your trip in terms of documentary requirements to provide and services to avail of.
While this news is encouraging, there are still many requirements that you need to meet in order to enter and exit the Philippines seamlessly.
Contact Information
One-Stop Shop Hotline Numbers
Mobile: 0917-876-8573 | 0917-802-2224 | 0906-592-1157
Telephone: (+63 2) 8877-1109 loc. 3079 | (+63 2) 8823-0669
Coast Guard Public Affairs Office
Address: 139 25th Street, Port Area, Manila 108, Philippines
Mobile: 0927-560-7729
Bureau of Quarantine
Address: 25th and A.C, Delgado St, Port Area, Manila, 1018 Metro Manila
Email: boq.qc1@gmail.com | boqrepatriation@gmail.com
READ NEXT: DFA Advisory: Rules when Travelling to the Philippines
Disclaimer: Due to the system being rolled out only recently, the One Health Pass information on this site may change at any time. To ensure that they are up to date, please keep an eye on the relevant government agencies and airlines for the most up-date information on the admission process of the Philippines.