After its successful weekend tourney in the emirate on October 4 and 5, the Philippine Basketball Association (PBA) has announced that it will be holding more games in the city in the future.
According to the PBA commissioner Willie Marcial, top officials in Dubai have asked to bring more PBA games in the city following two "Balik sa Dubai" games at the Coca-Cola Arena last Saturday (October 5).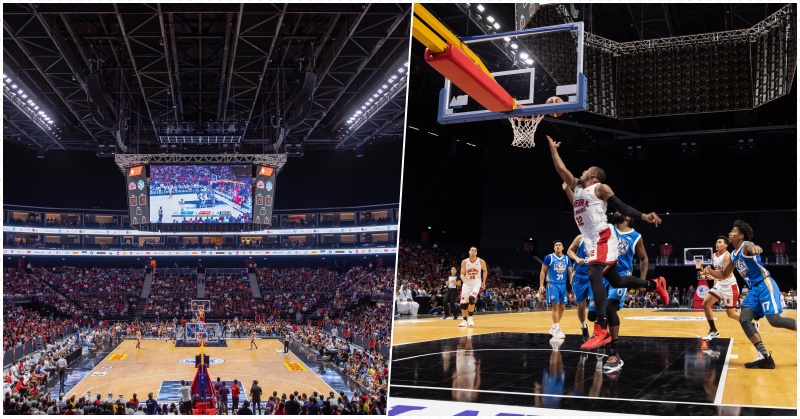 More Games in Dubai in 2020 – A Big Possibility: PBA 
As per Dubai officials, the league will not just play regular conference games in the city but even championship games or an All-Star game.
Relive the live battles of the greats as Barangay Ginebra, NLEX Road Warriors and San Miguel Beerman stormed the court at PBA Back in Dubai till the very last buzzer ⛹🏻‍♂️ pic.twitter.com/jxLRNW1WG4

— Coca-Cola Arena (@cocacolaarena) October 8, 2019
In an official statement by Dubai officials via the PBA website, they have confirmed that the plans are at least 70% in materializing soon.
Marcial shared that he will be laying the proposal and suggestions to the PBA Board so that they can get a go signal to officially set the ball rolling.  
He added that the PBA games could even be one of the highlights of the much-awaited Dubai Expo 2020 festivities, where hundreds and thousands of foreign guests are expected to arrive in the city for the event.
Marcial shared that the Dubai Sports Council has specifically requested them to hold either a championship or an All-Star game on the league's return to the city.
He clarified that this can be well planned out, especially through the support of the Dubai Sports Council. Although logistically speaking, he explained that a finals event would be easier to organize, but it has to be well-planned out so that the athletes would also get to unwind and relax when they visit the city. 
One of the big factors that would surely sway the PBA Board to give the green light are the hordes of Filipino fans who flocked to watch the games between San Miguel Beer and NLEX last Friday and the Barangay Ginebra-NLEX match the following evening.     
There were at least 15,000 basketball-loving Filipinos who trooped the newly established Coca-Cola Arena over the weekend to watch the games featuring Barangay Ginebra San Miguel, San Miguel Beer and NLEX.
In case you missed it, here are some of the game highlights of the match in Dubai last October 5, as shared in a video by Kapatid International/Youtube:
Meanwhile, let us hope for the best so that another series would be organized soon for the fans of the sport to enjoy in the city.
ALSO READ: PHL Consulate to Host a Basketball League to Promote Camaraderie for Dubai Expo 2020