Just a few days ago, the Philippine Peso fell to its lowest in 12 years, with the exchange rate plummeting to PHP 52.63 per US dollar. Consequently, this increases the "remittance power" of Overseas Filipino Workers (OFWs) all over the world.
With thousands of Filipinos having jobs in Dubai and the UAE, we can expect to see many kabayans heading to exchange centres in the next few days. As the Philippine currency weakens against the dollar, OFWs are able to send more money to their families back home.
Philippine Currency Falls to Multi-Year Lows
The Philippine Peso has been weakening for the past months, partly due to high interest rates in the United States. As a result, Filipinos abroad are able to exchange more for their earnings.
As of this writing, the currency stands at PHP 14.36 per UAE dirham. Based on this exchange rate, AED 1,000 is equivalent to PHP 14,360. This is PHP 1,000 higher compared to last year, during which the same amount equals to just a little over PHP 13,000.
Surge in Remittance Transactions
The CEO of UAE Exchange Group, Promoth Manghat, commented that he hasn't seen the Philippine Peso this low since 2008. With many companies set to release salaries this week, he also stated that remittance transactions are bound to increase in the coming days.
Furthermore, Manghat shared that although the trend may affect the local economy, the surge in remittances by OFWs could actually boost economic stability.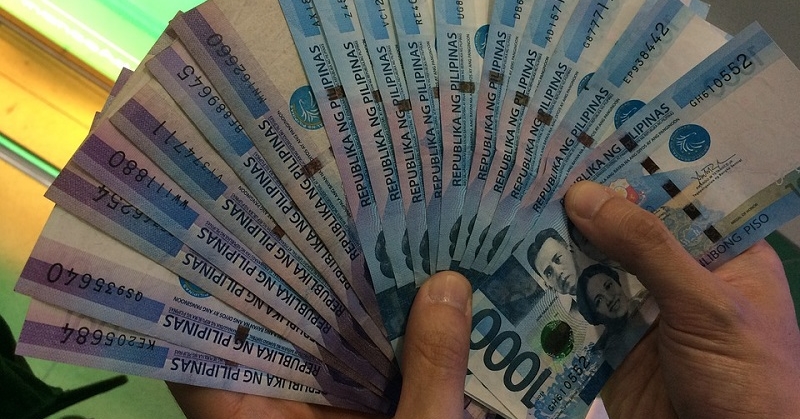 Meanwhile, the Treasurer of Foreign Exchange and Remittance Group (FERG), Rajiv Raipancholia, mentioned that there might not be any further declines, especially since the Central Bank of the Philippines has been addressing the situation.
Raipancholia explained that when the Philippine Peso weakened recently, the Central Bank of the Philippines stepped in to bring the currency back to PHP 51.89 per US dollar within a week. He noted that the currency might not go beyond PHP 53.00 anytime soon, though it currently stands at PHP 52.75 per US dollar.
Filipinos are among the biggest remitters of money in the UAE, so this latest trend will definitely affect the economy. In any case, we should always strive to manage our hard-earned money wisely! Here are some investment tips that every OFW should consider.