UAE residents should prepare for another rainy weekend as more scattered rainshowers are to occur until Saturday. We have been experiencing an unstable weather in the UAE the past few weeks and the National Centre of Meteorology and Seismology (NCMS) confirms that it will continue in the next few days.
Unstable Weather in UAE to Continue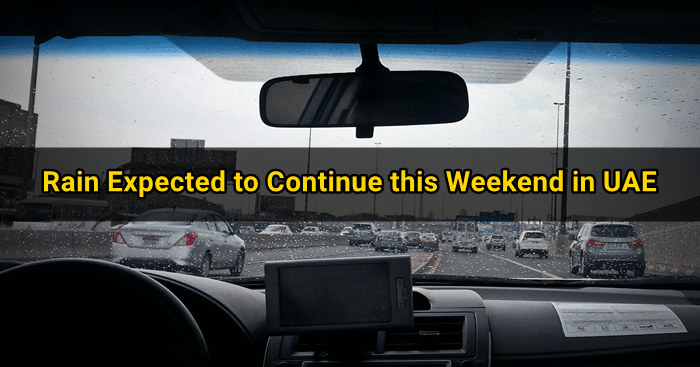 A tweet from the official Twitter account of UAE WEATHER mentions the following:
(NCMS) confirms the continuity of unstable weather conditions with some convective clouds/rainy at times and fresh to strong winds with blowing dust/sand with poor visibility less than 1000 M at times and rough sea in the Arabian Gulf and Oman sea.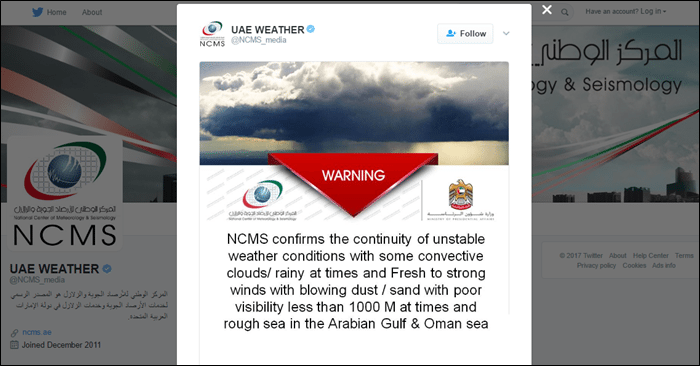 Drivers Be Careful on the Road
In line with this weather update, we advise drivers to please take caution when driving on the road. There will be some heavy traffic and given the weather conditions, it will be more hazardous so please drive carefully. With the poor visibility to hover over the roads, it's best to be safe and to avoid driving fast especially when we are more prone to accidents.