Noor Bank (formerly Noor Islamic Bank) was established in Dubai, United Arab Emirates, in January 2008. Noor Bank has achieved tremendous growth over the past 10 years among the country's youngest banks. Today, in 2018, in terms of asset size, the bank is ranked 11th largest bank in the UAE.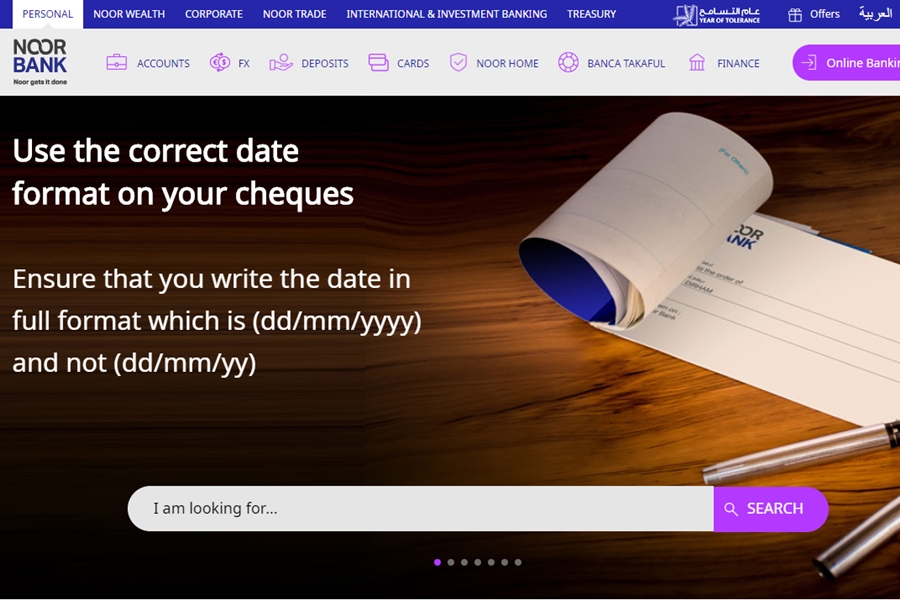 Noor Bank Branches and ATM Machines
Below are the list of Noor Bank Branches found in UAE, including their address location. So it will be easier for you to check if the branch is in your area, please do a "CTRL+F" search on your keyboard and type the bank name or location.
Al Mamzar Branch
Location: Mamzar Branch, Arabela Building, Al Waheida Street
City: DUBAI
Al Mas Tower Branch
Location: DMCC Branch, Al Mas Tower – Level 1, Jumeriah Lake Towers
City: DUBAI
Al Quoz Branch Branch
Location: Near Noor Bank Metro Station, Al Quoz
City: DUBAI
Al-Ain Branch
Location: Al Ain Branch, Industrial Road – Shaikha Wadema Bint Zayed Building, Next to Emirates Post Office
City: AL AIN
Baniyas Square Branch
Location: Noor Bank Branch, Baniyas Square
City: DUBAI
Buhaira Branch
Location: Buhaira Branch, Sarh Al Emarat Building, Buhaira Corniche
City: SHARJAH
Bur Dubai Branch
Location: Bur Dubai Branch, Bahwan Centre, Shk Khalifa Bin Zayed Street, Al Hamriya, Near Burjuman Metro Station
City: DUBAI
Clock Tower Branch
Location: Entrepreneur Business Village, opposite Deira Clock Tower
City: DUBAI
Dubai Police HQ Branch
Location: Al Twar -1, Dubai Police Head Quarters
City: DUBAI
Khalifa Branch
Location: Khalifa Branch, Khalifa St. – Dina Tower, Next to Millenium Hotel
City: ABU DHABI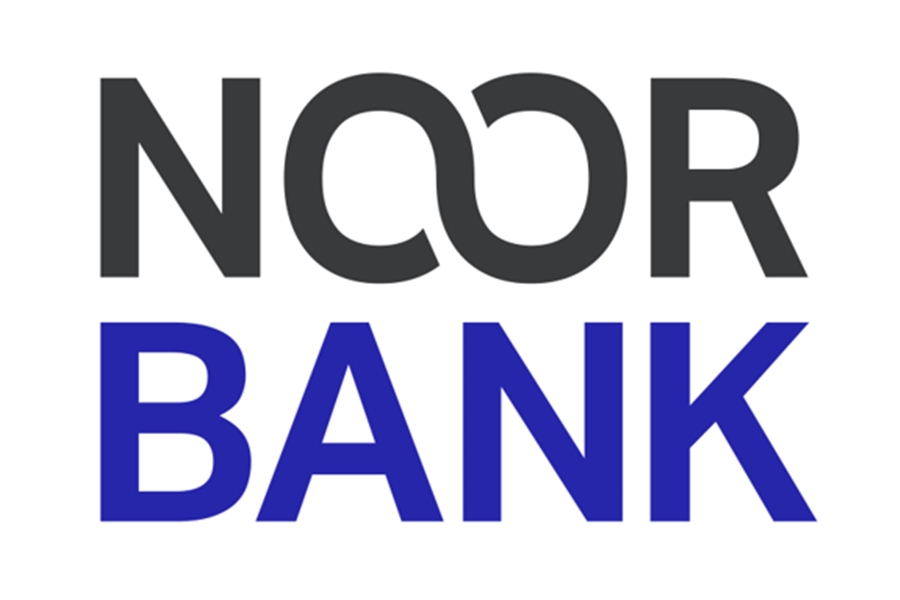 List of Noor Bank ATMs Locations in UAE
Al Gurg To
Location: wer, 2nd Floor Baniyas Road, Deira
City: DUBAI
Al Wahda Mall
City: ABU DHABI
Boulevard Plaza, Level 22, Rak Free Zone
City: DUBAI
Buhaira Branch
Location: Sarh Al Emarat Building, Buhaira Corniche
City: SHARJAH
Bur Dubai Branch
Location: Bahwan Centre, Shk Khalifa Bin Zayed Street, Al Hamriya, Near Burjuman Metro Station
City: DUBAI
EKFC Head Quarters, Al Garhoud
City: DUBAI
Foodpoint, Dubai Investment Park
City: DUBAI
Global Village Headoffice
City: DUBAI
GV ATM 1
Location: NEAR BURJ KHALIF TOWER
City: DUBAI
Khalid Bin Al Waleed Road
Location: Burjuman Centre, Near Unicare Clinic
City: DUBAI
Khalid Bin Al Waleed Road
Location: Burjuman Centre, Near Unicare Clinic
City: DUBAI
List of Noor Bank CCDMS Locations in Emirates
Bur Dubai Branch
Location: Bahwan Centre, Shk Khalifa Bin Zayed Street, Al Hamriya, Near Burjuman Metro Station
City: DUBAI
Boulevard Plaza
Location: Level 22, Rak Free Zone
City: DUBAI
Al Gurg Tower 1
Location: 2nd Floor Baniyas Road
City: DUBAI
GV ATM 11
Location: NEAR CULTURAL STAGE
City: DUBAI
Al Twar -1
Location: Dubai Police Head Quarters
City: DUBAI
Near Noor Bank Metro Station, Al Quoz
City: DUBAI
Buhaira Branch
Location: Sarh Al Emarat Building, Buhaira Corniche
City: SHARJAH
Al Ain Branch
Location: Industrial Road – Shaikha Wadema Bint Zayed Building, Next to Emirates Post Office
City: AL AIN
Khalifa Branch 
Location: Khalifa St. – Dina Tower, Next to Millenium Hotel
City: ABU DHABI
Entrepreneur Business Village, opposite Deira Clock Tower
City: DUBAI