Ajman Bank is the principal Shariah based Islamic bank consolidated and headquartered in the Emirate of Ajman. Ajman Bank offers Shariah agreeable items that are organized utilizing Islamic financing strategies, among others: Mudarabah, Ijarah, Musharakh, and Istisna'a. Ajman at present keeps up two branches in the Emirate of Ajma that offer its scope of inventive items and administrations.
Also Read: List of RAKBANK branches and ATMs in Dubai
By offering a far reaching scope of Shariah banking items and administrations, Ajman Bank plans to help the financial advancement of the Emirate of Ajman and the UAE. If you want to know the branches of Ajman Bank and ATM locations in UAE, please check out the guide below: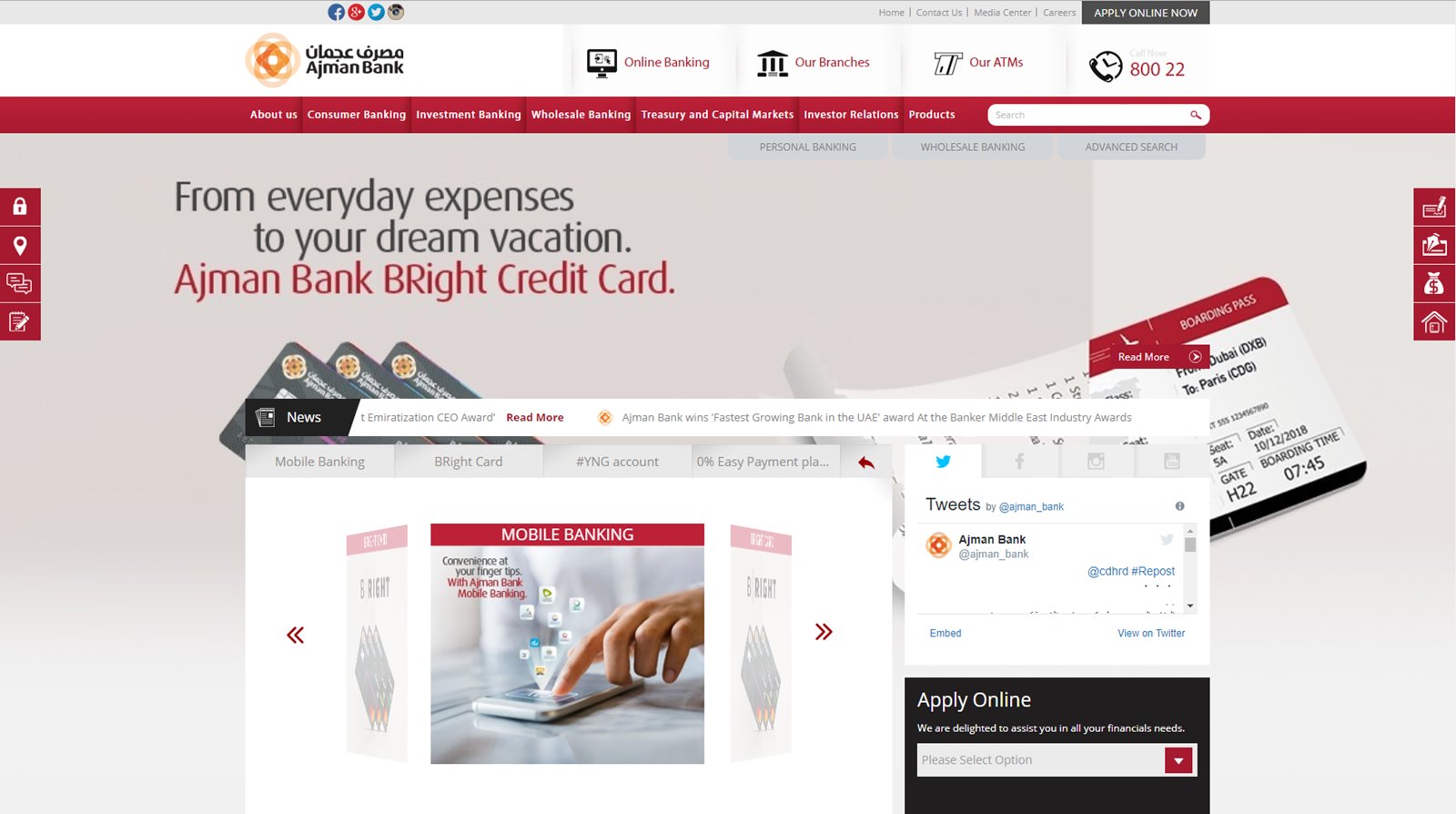 Ajman Bank Branches and ATM Machines
Below are the list of Ajman Bank Branches found in UAE, including their address location. So it will be easier for you to check if the branch is in your area, please do a "CTRL+F" search on your keyboard and type the bank name or location.
Al Ain
Location: Al Ain Branch Sheikh Kahlifa Street,Al Ain,P.O.Box:114499
Phone : (9713) 799-7474
Sharjah
Buhairah Corniche Branch
Location: Buhairah Corniche Road P.O. Box 80088, Sharjah, UAE.
Dubai
Garhoud Branch
Location: Red Avenue Building, Garhoud Area, next to GGICO Metro Station, P.O. Box 376262, Dubai, UAE.
Dubai
Jumeriah Branch
Location: Jumeirah No-3,Jumeirah, P.O. Box 376262, Dubai, UAE.
Phone : (9714) 707-6871
Ajman
Khalifa Branch
Location: Khalifa Street
Phone : (9716) 701-8656
Fax : +971 6 7460065
Ajman
Masfut Branch Hatta
Phone : (9716) 701-8561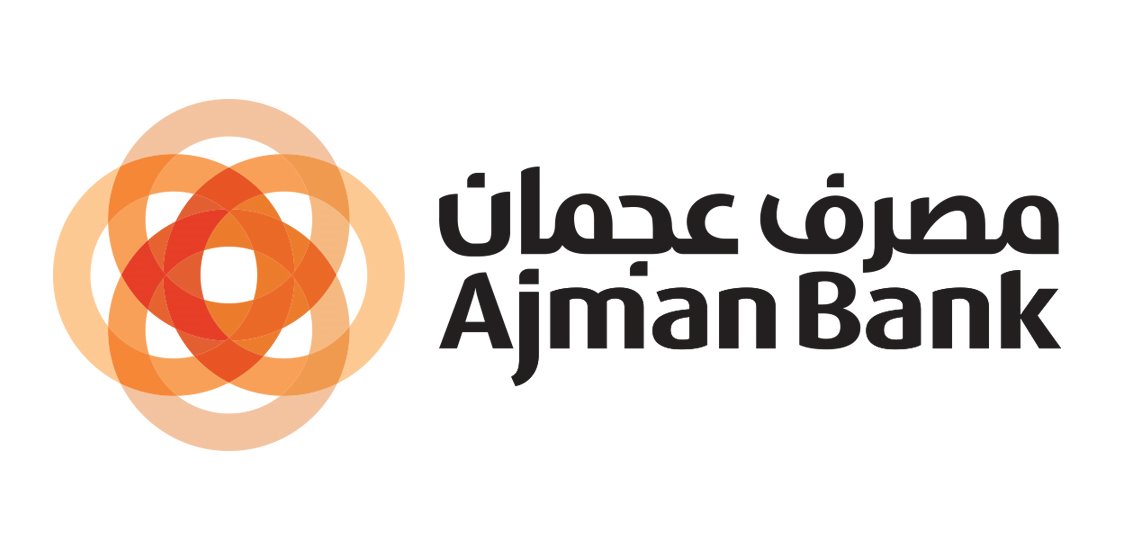 List of Ajman Bank ATMs and CCDMS Locations in UAE
Check out the info below for a list of ATM machines and Cash and Cheque Deposit Machines available in UAE. In case you need to withdraw money with your Rakbank card, then you can search for the available machines available.
ADNOC Al Hamidiyah
City: Ajman
AFZA – Pay Office City: Ajman Freezone
City: Ajman
Ajman China Mall Block-C Al Jurf
City: Ajman
Ajman Land Department Al Jurf
City: Ajman
Ajman Muroor ( Traffic Dept.) Al Jurf
Phone : (9716) 701-8484
City: Ajman
Ajman Saray Hotel – lobby area Corniche Street – Opposite Ajman Rulers Court
City: Ajman
AJMN8063 – Al Zorah Pavillion Floor/Building: Ground Floor -Reception Emirate: Ajman Street Ittihad Street Area – Al Zorah Nearest Landmark Ajman Markets & Cooperative Society
City: Ajman
AJMN8064 –  Ajman University Floor/Building: Ground Floor / J2 Emirate Ajman Street University Street Area – Al Jurf – 1 Nearest Landmark Ajman Court
City: Ajman
Al Ain Branch
Location: Sheikh Kahlifa Street,Al Ain,P.O.Box:114499
City: Al Ain
Al Hooth Centre Hamidiyah
City: Ajman
Al Jurf, 136 street
City: Ajman
Al Salam Living City , Near Hameem bridge
City: Abu Dhabi
Al Tallah II
Phone : 80022
City: Ajman
Buhairah Corniche Branch
City: Sharjah
China Mall – Main Entrance Al Jurf Area
City: Ajman
Dubai Healthcare City, DIP 1, Near Starbucks
Phone : 80022
City: Dubai
Dubai Mall – Fashion Parking Dubai Mall
City: Dubai
Emirates Gas Station Sheikh Zayed Road
Phone : (9716) 701-8484
City: Ajman
ENOC Emirates living – Meadows
City: Dubai
Festival Land
Phone : 80022
City: Ajman
First Safeer Centre Khabisi
City: Al Ain
Fish Market Shk Rashid Bin Saeed Al Maktoum Street
City: Ajman
Grahoud Branch ATM
City: Dubai
Grand City Mall & Hypermarket- Al Quoz
City: Dubai
Grand Mini mart – Jebel Ali Industrial Area Jebel Ali Industrial Area
City: Dubai
Head Office ATM Shk. Zayed Street
City: Ajman
Jabel Ali Industrial Area 2
Phone : 80022
City: Dubai
Jabel Ali Shopping Centre, Dubai, DIP 1, Near Al Serkal Group
Phone : 80022
City: Dubai
Jumeirah Branch ATM , Jumeirah Road
City: Dubai
Khalidya Branch ATM
City: Abu Dhabi
Khalifa Main Branch ATM 2
City: Ajman
Lulu Hyper Market
Location: Sheikh Rashid Bin Humaid Street, Ajman,P.O.Box: 7770, Ajman Emirate
Phone : (9716) 701-8484
City: Ajman
Masfut Branch ATM
City: Ajman
Municipality & Planning Department
Phone : (9716) 701-8484
City: Ajman
Municipality & Planning Dept. Humaidiah Cente
Phone : (9716) 701-8484
City: Ajman
Near Secondary Technical School-STS Ajman/ Opp. Street of ADNOC Hamidiyah
Phone : 80022
City: Ajman
Raha Village Shopping Mall
Phone : (9712) 654-7744
City: Abu Dhabi
Ramada Hotel & Suites Khalifa Street
Phone : (9716) 701-8484
City: Ajman
Sabka,Dubai Emirate
Phone : (9714) 707-6871
City: Dubai
Safeer Mall Khalifa Street
Phone : (9716) 701-8484
City: Ajman
Sheikh Ammar Bin Humaid
Phone : 80022
City: Ajman
Sheikh Khalid Bin Khalid Al Qasimi
City: Sharjah
Sheikh Rashid Bin Humaid
Phone : 80022
City: Ajman
Thumbay Hospital Sheikh Zayed Street
City: Ajman
U.A.E Exchange – Rolla Sq
City: Sharjah
UAE Exchange – Al Jurf
City: Ajman
Zorah
Phone : 80022
City: Ajman
Contact Information
Below are the contact details, official website and social media pages of Ajman Bank
Website: ajmanbank.ae
Contact Number: 800 22
Facebook: @AjmanBank
Instagram: @AjmanBank
Twitter: @AjmanBank