During Ramadan season in the UAE, expected normal operational hours of work are normally reduced. Knowing that there's plenty of new expats employed in Dubai, one may tend to ask how many hours is the allowed working time during Ramadan as well as the set-up when it comes to time-in and time-out. Here are some frequently asked questions and answers:
Also Read: Do's and Dont's During Ramadan Season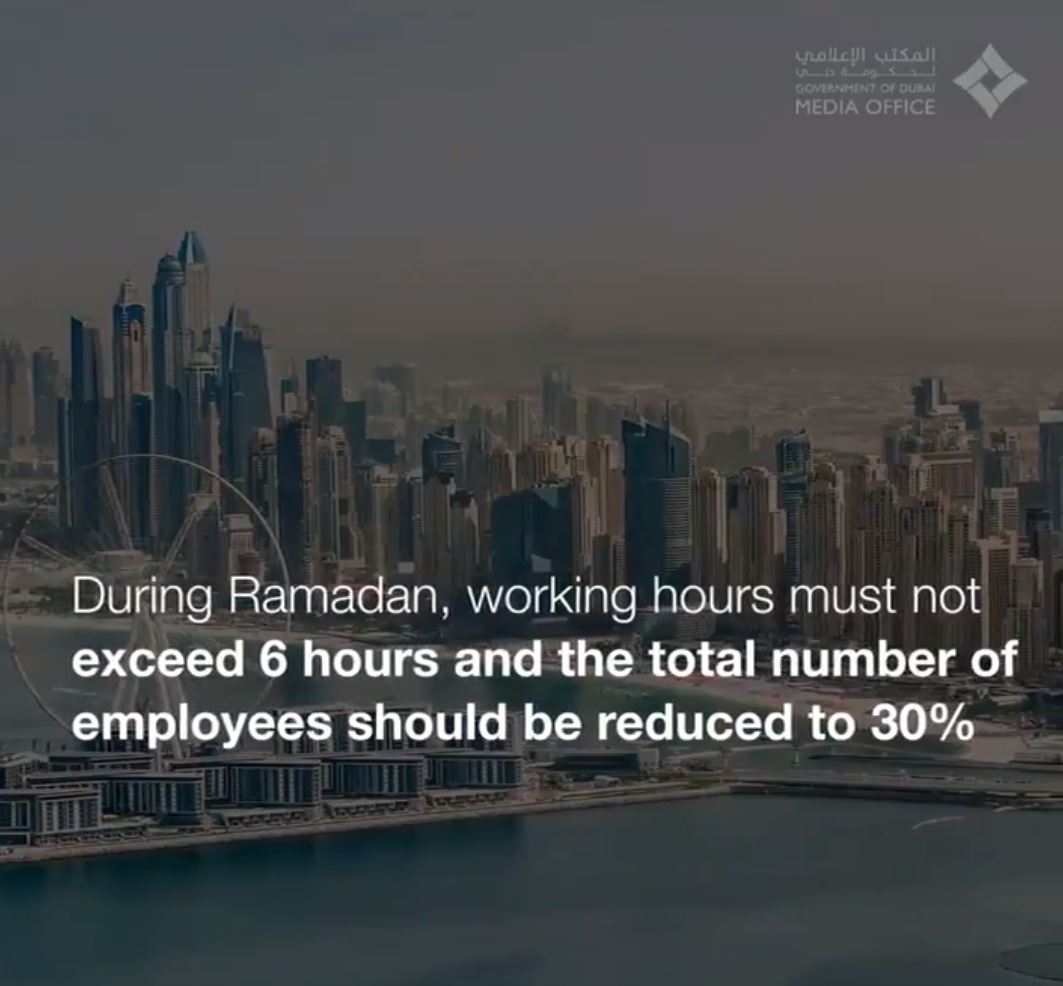 UAE Ramadan Labour Hours and FAQs
How long are you expected to work during the Ramadan Season?
Office work hours are expected to be reduced during the Holy Month of Ramadan. In general, whether you are a Muslim or not, fasting or not, whether you work in the UAE proper be it onshore or freezone, you are entitled to the regular Ramadan working hours as per UAE Labour Law.
The UAE Labour Law specifically states that working hours during the Holy Month of Ramadan should be reduced by 2 hours per day. Therefore, all employees should only work 6 hours per day if we strictly follow the maximum 8-hour a day work schedule.
For the Private Sector, your work should be reduced by 2 hours per day. For the Public Sector, you will report from 9am to 2pm.
Employees are allowed to work in offices only if it is absolutely necessary. Their numbers should not exceed 30% of the total workforce. The rest of the workforce can continue working remotely from home. pic.twitter.com/qdsCOBc9NQ

— Dubai Media Office (@DXBMediaOffice) April 24, 2020
What about fasting employees?
Within the DIFC, fasting employees who decide to work longer than 6 hours a day may be entitled for statutory rest breaks which should not amount to more than 1 hour.
Have you been working for more than 6 hours a day?
Non-fasting employees working in the DIFC vicinity can still be required to work as per normal hours.
Is your salary going be reduced during the Ramadan?
Employees should not get reduced compensation and benefits should they only work for 6 hours or anything less than the normal working hours due to the Season of Ramadan.
What is going to happen to companies who still require normal working hours from their employees?
UAE authorities conduct regular checks to ensure that the Ramadan Hours are not violated. Should a company be proven in violation of this UAE Labour Law, heavy fines are implemented.
If you have other questions, please call the UAE Ministry of Labour for more information. Hotline is 800 665.