For the first time, UAE will host this year's Red BullCliff Diving World Series. Dubai Marina will stand as the breathtaking setting, with this district known for its skyscrapers and high-rise buildings. It meets all the requirements to host the most select group of divers, both men and women for this momentous event.
The diving location will be at Pier 7. Yes, you read that right. Pier 7, known to house seven different restaurants in each floor — will be the take-off point for the cliff diving event's cream de la creme.
Cliff Diving Event by Red Bull at Dubai Marina Pier 7
It will be a busy event on that day as Dubai Marina will be filled with cliff diving enthusiasts as well as spectators of this adrenaline-packed occasion. Excited, for sure we are!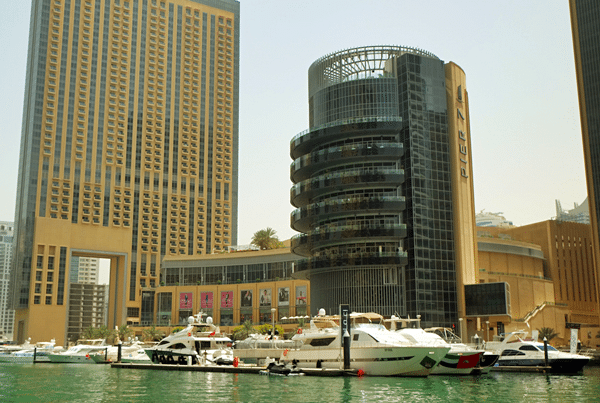 About Red Bull Cliff Diving World Series 2016
The Red Bull Cliff Diving World Series was established and created by Red Bull in 2009. It is a yearly international series of cliff diving events in which a limited number of competitors converge in order to crown the Cliff Diving World Series winner.
Divers compete by diving from a platform at a staggering height of anywhere between 85 – 82 feet (26-28 meters). The competition is held at various locations all around the globe.
Aside from the UAE, the competition takes place in several other venues such as Texas, Pembrokeshire, Sao Miguel, La Rochelle, Polignano a Mare, Copenhagen, Mostar and in Shirahama.
Here are the vital pieces of information you need to know regarding the event
Location: PIER 7
Platform heights: 27m | 20m
Water Depth: 6-8m
Event Start: 8:00 PM (Local Time)
Broadcast Red Bull TV Live: 9:50 PM (Local Time)
Event End: 11:45 PM (Local Time)
Tickets: As of writing, tickets are sold out. You may watch the Live Broadcast here on the 28th.
Source: http://www.redbullcliffdiving.com/en_INT/event/dubai-2016
Here are some snapshots and videos from the series:
Photos: From Redbull Content Pool and their IG account.