Recently, we shared about the new UAE law on domestic workers as well as support service workers. We've also discussed what the labour law in the emirates has to say about the working hours, official leaves, and vacations of employees.
Today, we will talk about another important topic: overstaying. Many people come to the UAE on a visit/tourist visa before finding work. However, if they continue to stay in the country even after their visa expires, this is considered as overstaying — which is subject to fines and consequences.
Overstaying in the UAE: Rules and Regulations
Typically, a tourist visa enables people to stay in the UAE for a duration of 3 days to 3 months. If you happen to find work, you will need to change your visa status and get a residence or employment visa. However, if you are unable to do so within this period, you will be fined for overstaying. This amounts to AED 200 for the first day, and AED 100 for each succeeding day.
In any case, check with your company or sponsor regarding the payment of overstay fines. If your residence or employment visa is delayed due to a cause on their part, they can pay the overstay fine for you at the immigration office.
Overstaying while Changing Jobs
Overstaying does not only apply to those with visit/tourist visas. If you are in the process of changing jobs — but are unable to apply for a new employment visa — then you could also be at risk for overstaying.
Once your previous work ends and your visa is cancelled, you have 30 days to prepare for your next job. If you still do not have a new employment visa after this grace period, you will need to pay an overstaying fine of AED 125 for the first day, and AED 25 for each succeeding day.
NOTE: The fines also apply to a worker's spouse, children, and anyone else who overstays in the UAE.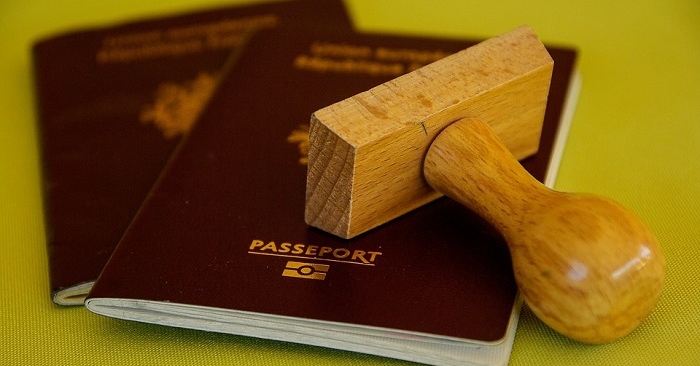 Consequences of Overstaying
What happens if you continue to stay in the UAE beyond the grace period, and if you are unable to settle overstaying fees? Any or all of the following things could happen:
Your name will be blacklisted
You may face an immigration ban
You could go to jail for up to 3 months
You may be issued a deportation order
Re-entering UAE after Deportation
After getting deported, it is possible to return to the UAE, but you will need a special permission from the Ministry of Interior. Your deportation order may only be overturned for these reasons: legal rehabilitation, case taken back by employer, court decision passed for deportee, and amnesty law/pardon decree issued (in the case of crime committed by deportee).
As you can see, overstaying in the UAE could lead to serious consequences. Hence, it would be wise to avoid overstaying or settle your fees as soon as possible. This applies to tourists who are thinking of working here as well as to residents who are in the process of changing jobs.
DISCLAIMER: The topics presented in this article are for information-sharing purposes only. They may be used as a personal guide, but they should not be used as basis for actual labour concerns or legal proceedings. To learn more about the UAE Labour Law, visit the MoHRE official website.