Following the successful space mission of the first UAE astronaut, Hazza Al Mansoori, His Highness Sheikh Mohammed bin Rashid, the Vice President and Prime Minister of the UAE and Ruler of Dubai announced that the search is on for the next Emirati astronaut for UAE's second mission to space.
For the UAE's first mission, a total of 4,022 applications were received by the Mohammed Bin Rashid Space Center (MBRSC), many of whom were women.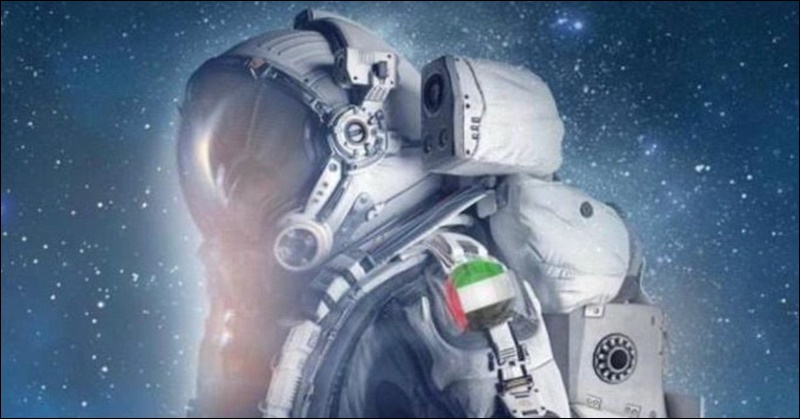 The Search for the Next Emirati Astronaut Begins in the UAE 
The first Emirati astronaut Hazza Al Mansoori had a successful eight-day mission to the International Space Station (ISS) this year, from September 25 to October 3, and made history books, as shared in a report by the Khaleej Times.
In his social media accounts, Sheikh Mohammed said: "We are looking for a new Emirati astronaut for the second Emirati mission to space. For those who see ambition, energy, and determination in our sons and daughters, sign up with Mohammed bin Rashid Space Centre (MBRSC). The mission continues and our journey towards space is still at its beginning."
Commenting on this, Salem Al-Marri, the head of the UAE Astronaut Programme previously shared that selecting an astronaut depends on if the profile of the astronaut matches the type of mission.
Al-Marri added that the first UAE mission to space was of short duration, however, Al Marri said going further, they are looking at longer-term missions on the ISS.
He shared that they are considering various partners for their next human space flight. Even though Russia's Soyuz spacecraft is currently the only one that can send humans to the ISS, there are other upcoming ones. This includes NASA's commercial crew space missions and Boeing's space flight.
"Having more options to get to space is always a good thing. If we look at three years ago, when we started looking at sending an astronaut, there was only the option of Soyuz," Al Marri explained.
Those interested to apply must meet all of the following criteria set by the MBRSC:
All professions will be considered

Open only to Emiratis.

Must be 18 years old and above

Must be proficient in both Arabic and English

Must be a university graduate (bachelor's or higher)
نبحث عن رائد فضاء إماراتي جديد للمهمة الاماراتية الثانية في الفضاء .. لمن يرى في نفسه الطموح والطاقة والعزيمة من أبناءنا وبناتنا التسجيل في مركز محمد بن راشد للفضاء https://t.co/h6ADrtR0Hs
المهمة مستمرة .. ومسيرتنا نحو الفضاء ما زالت في بدايتها .. pic.twitter.com/NYzv9K49dW

— HH Sheikh Mohammed (@HHShkMohd) December 6, 2019
It's going to be an important role for the next Emirati astronaut because the MBRSC hopes to develop a long-term program for space activities with several partners, both old and new.
ALSO READ: NatGeo Airs New Documentary Focusing on the UAE's First Astronaut