With just a few days before the UAE's first-ever historic mission to space launches, a new documentary was released by National Geographic last September 19 (Thursday) highlighting the preparation of the UAE's first-ever astronaut Hazza Al-Mansouri for his space mission to the International Space Station (ISS) on September 25 at 5:56 pm UAE time.
The team will return to Earth on October 3, at 4:48 pm. Following this, Al Mansouri will officially be hailed as the first Emirati astronaut and mark the UAE's first successful mission to the ISS.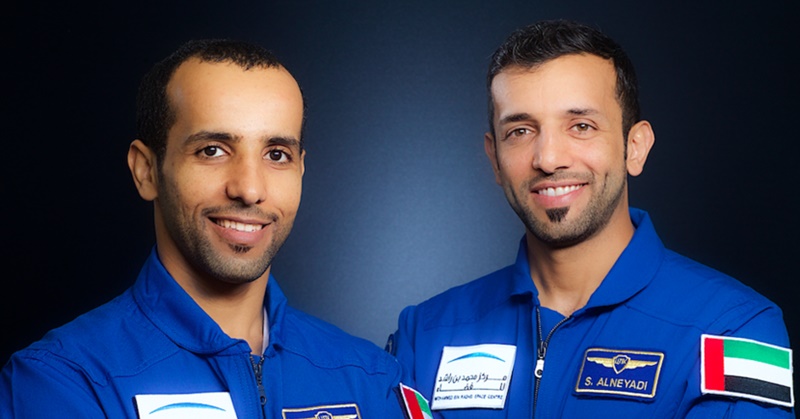 New NatGeo Documentary Focuses on UAE's First Astronaut
The documentary, which was conceived in partnership by National Geographic with the Mohammed Bin Rashid Space Centre (MBRSC), is divided into a four-part film series and captures the scientific and emotional stories behind Al Mansouri's mission. The documentary intertwines backstories and follows the start of the UAE's space industry from more than a decade ago, as shared in a report by WAM.
With behind-the-scenes coverage, the docu-series follows the progression of the Emirati Astronaut Corps, part of the UAE Astronaut Programme and their preparations for launching into space, which will include total isolation from the outside world for an extended period.
Furthermore, the series will also look into the feasibility of life beyond our planet based on data collected from space and advanced research.
#HazzaaAlMansoori didn't become the first Emirati #Astronaut by coincidence. Learn more about his journey and success.#MBRSC #MBRSpaceCentre #UAEInSpace #UAE @astro_hazzaa pic.twitter.com/jzbE7lTma3

— MBR Space Centre (@MBRSpaceCentre) September 20, 2019

According to Sanjay Raina, Senior Vice President Fox Networks Group and General Manager for the Middle East, North Africa, and Pakistan, "We are so proud of this groundbreaking partnership, which celebrates the UAE leadership's bold vision to inspire generations of Emiratis to reach for the stars."
Raina added, "Our fascination with space goes back over 100 years and we have been passionate about bringing stories of new frontiers of exploration to audiences around the world since then."
The NatGeo series will capture stories such as the development and historic launch of KhalifaSat, the first 100 percent Emirati developed satellite, traveling to Mars, and building the first city on Mars.
The KhalifaSat is one of the world's most advanced remote-sensing Earth observation satellites built in the MBRSC Space Technology Laboratories. It was successfully launched into orbit on 29th October 2018, from Japan's Tanegashima Space Centre aboard the H-HA rocket.
Not only will the series follow the journey of Al Mansouri, but it will also highlight future Emirati space missions. It will educate viewers on the 2020 Hope probe which makes up part of a wider mission for the UAE to reach Mars by 2021 and to later colonize it more than 100 years in the future.