For today's OFW feature, we interviewed Azumi, a 29-year-old Filipina in Dubai. She graduated with an Associate of Arts in Hotel, Restaurant, and Tourism Management. She is currently working as a Secretary in an Engineering Company. She is also a part-time Model, Host, and Muse for different basketball leagues in the city!
Blessed with striking looks and a great personality, Azumi's career is flourishing. It hasn't always been easy, however; she recalls a time when she was out of work. Through sheer determination, hard work, and prayer — she has managed to stand up and continues to do her best each day.
Inspired by a deep love for her family back home, Azumi aspires to give them a better future as well as to keep on building her career. She encourages other OFWs to "keep fighting, have faith, and never stop believing in yourselves." Keep on reading to know more about Azumi and her inspiring story here in Dubai!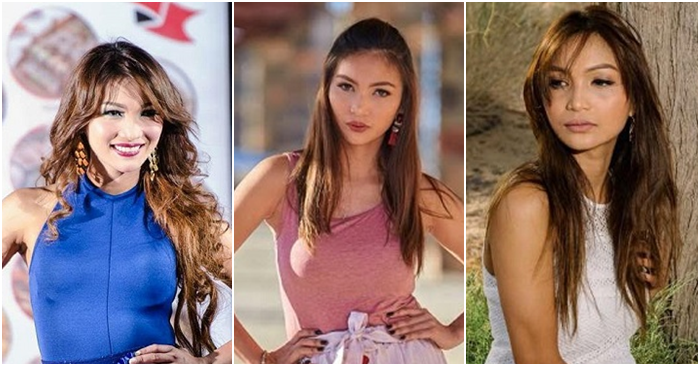 OFW Feature: Azumi, Secretary in an Engineering Company
Name: Ma. Christina Nonol
Nickname: Azumi
Age: 29 years old
Current Profession: Secretary in an Engineering Company
College Degree: Associate of Arts in Hotel, Restaurant & Tourism Management
1. Tell us about yourself.
Hi! My real name is Ma. Christina Nonol, though I also go by the name "Azumi Aya." I am 29 yrs. of age, working as a Secretary in an Engineering Company. I graduated with an Associate of Arts in Hotel, Restaurant and Tourism Management. How can I describe myself? Well, I am sweet, friendly, a "mama's girl," a woman with a heart, and a simple girl with a simple dream.
I am also a part-time Model for different groups of photographers in Dubai. I am a Resident Model of Litrato Group DXB. I have also participated as a Muse for different Basketball Leagues in Dubai and a part-time Host for Pinoy Smile UAE.
2. Why did you come to Dubai?
I came to Dubai for work and to live independently. I want to start and build my future through my own hard work.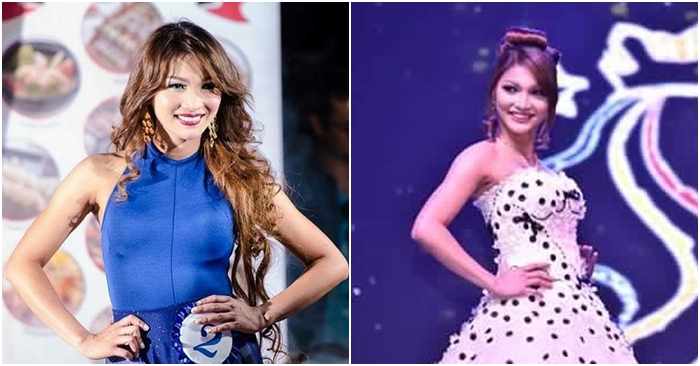 3. What were your previous jobs?
My first job was as a Restaurant Receptionist and a Retail Staff for a prestigious company here in Dubai. Secondly, I became a Waitress and got promoted to Floor Supervisor within less than a year in a hotel (Hospitality Industry). After that, I got a job as a Receptionist / Secretary in a highly-respected Engineering Company.
4. How do you find your current job? Are you happy/satisfied with it?
Working as a Secretary is a tough and a challenging job. But through willingness, dedication, a broad mind, and love of work — I learned easily. I am happy, contented, and satisfied with the work I have right now because I am learning a lot of different things that would be useful in the near future.
5. Are you able to save in Dubai? Why/How?
Yes, I am able to save some money and put it into my bank account. I also send some money back home to the Philippines, like most other OFWs. I am able to save because I know my limitations. As much as possible, I avoid buying unnecessary things and I try to manage my budget/expenses in the right way.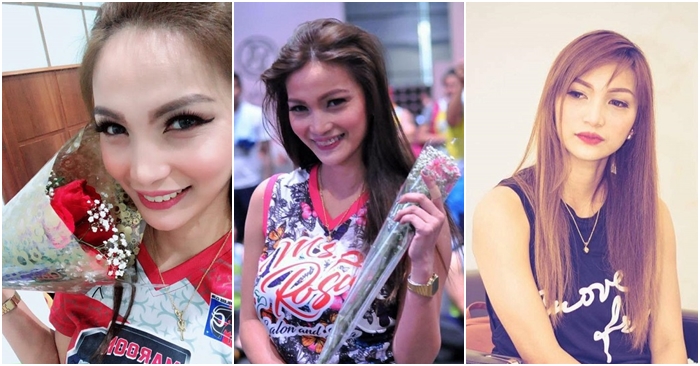 6. Is it difficult to live in Dubai? What are/were your struggles? What's life like outside work?
Probably at first, it was difficult because it was my first time to live a thousand miles away from my family. I had to adjust to a lot of things — the climate, food, and budgeting — especially since I don't have a family/relative here that can help me financially. There's been a lot of struggles but the hardest was when I lost my full-time job for almost a year. I just did part-time work by modelling for photo shoots as well as organizing and hosting events.
I believe that all people are struggling, especially OFW's, but if you know how to handle and manage everything, then you can survive and surpass all the trials and difficulties. If you know how to be strong, stand alone, tapos sabayan mo nang diskarte (think of a strategy), and prayers — everything will be fine.
Life outside work is different from when you're at work. At work, you need to show to your co-workers that you deserve respect as a woman and as a Filipino, and so do they. Meanwhile, outside work, you can relax and enjoy life! We need this in our daily lives, especially us OFWs, but we should also know our limitations since we are in a foreign country where we should abide by the law.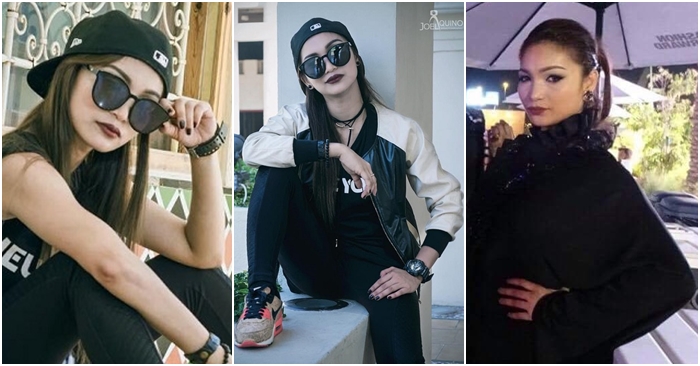 7. What do you like about Dubai?
What I like about Dubai is that I feel safe, and I have have learned a lot of lessons in life here. It feels like home, especially when people around you treat you like family. Despite the sweltering heat and the construction work, I have also been "blinded" by the lights of Dubai and I have a "rosy ' attitude towards the place.
8. What do you NOT Like about Dubai?
Two words… SUMMER SEASON!
9. What are your plans in your career/family/future?
Regarding my career, I plan to stick with it (Modelling, being a Muse) as long as I am happy and enjoying what I am doing. For my family, I will keep seeking a better future for them. For my own future, I plan to be more productive, to accomplish my goal, and to start a family with my man.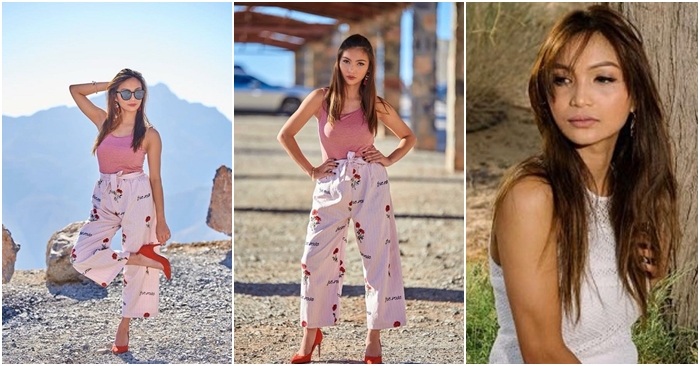 10. You have any tips for Kabayans when working/finding work/living in Dubai?
To all my kabayans, never give up! There is always hope; just pray hard, and work for it. Be strong, focus on your goal and let your family be your inspiration always, whenever and wherever. Keep fighting, have faith and never stop believing in yourself. Huwag mong pagdudahan ang sarili mong kakayanan. Sa pagpaplano pala ng na pumunta dito sa Dubai, think twice, pag-isipan nang mabuti kasi ang pangingibang bansa ay di biro. (Never doubt your own capabilities. If you're planning to come to Dubai, think twice, because going abroad is not easy).
One more tip… keep your feet always on the ground. Sikat ka man o hindi, mayaman ka man o hindi (whether you are famous, rich, or not at all) — stay humble always.
—————-
*Photos provided by Azumi
Are you an expat in Dubai? Do you want to be featured in the website? Send us an email telling us you want to be featured at admin@dubaiOFW.com and we will send you the set of questions! Let's help other Pinoys who want to come to Dubai understand what life in the UAE is like through your story.