Driving requires one's undivided focus and presence of mind. A few seconds that you take your eyes off the road could lead to irreversible damages – or even cost you or someone else's life. Owing to this fact, the Roads and Transport Authority (RTA) of Dubai has cautioned motorists not to take photos while on the road as this is classified as distracted driving and is illegal in the city.
ALSO READ: Breaking this UAE Traffic Law Incurs AED 1,000 Fine and Four Black Points
Citing on the dangers of driving distracted (such as taking selfies on the road), the Roads and Transport Authority has warned drivers and motorists that a violation could hand them a hefty fine of AED 800 on top of four black points according to a report by Gulf News.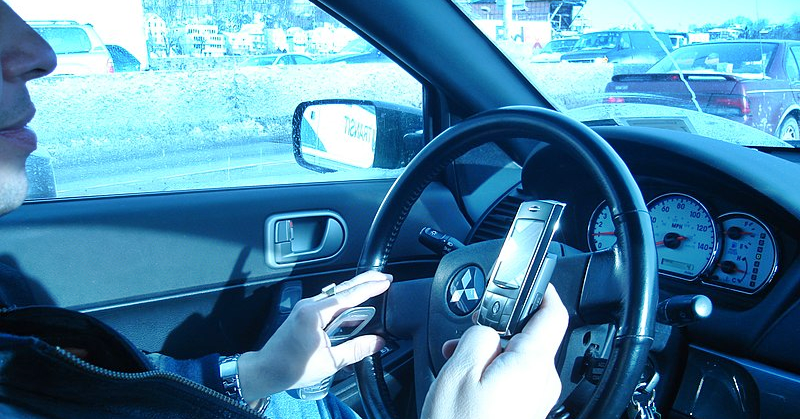 Taking Selfies while Driving Could Get you a Fine of AED 800 and 4 Black Points in Dubai
Selfies or self-taken photographs of oneself are usually done with a hand-held mobile device such as a smartphone. Others use a selfie stick to support their device and capture a group of people usually outdoors.
According to the RTA, reaction times for drivers using a phone are down by 50 percent as compared to those focused on driving.
Furthermore, taking a selfie while driving not only takes away one hand from the steering wheel, but also both eyes off the road and therefore can be considered as reckless behaviour on the road.
The warning is part of the RTA's campaign to develop a safe driving culture especially at a time when days of unstable weather are expected in the UAE. This could also tempt motorists to snap photos of the rain, the RTA mentioned.
Other than taking photos – using mobile phones for taking calls or sending text messages while driving increases the risk of an accident by 280% according to road safety experts.