Giving birth to a child is one of the hardest yet best experiences as a mom. Once you've seen your little one, you would want to give everything to him/her. Your responsibility as a parent starts when the baby is born and that being said, you need to have baby stuff that will make your baby's life easier.
Also Read: 10 Baby Essentials To Buy Before Giving Birth
If this is your first time buying things for your baby, here are the top 5 stuff you should prioritize to purchase.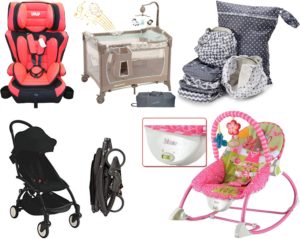 Important Baby Items to Get After Giving Birth
Stock up on these important items to prepare you after you give birth.
Baby Crib
The crib is important baby stuff as it serves as Playard for babies. When your little one reaches the age of 1 and above, he/she will be able to move a lot. It's a good thing to have this baby crib since it is really designed for newborns to toddlers. This product can also become your baby's nursery center as it is safer and more stable.
It has two wheels with brakes, so, security will never be an issue. Another great feature of this baby crib is that it has a multifunctional practical design. You can remove the middle layer so that you can change the bed or assemble it as a playpen.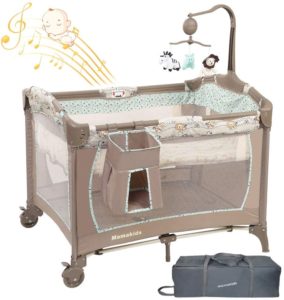 Baby Rocking Chair
You would also need a baby rocking chair to help your baby fall asleep or to keep him/her entertained. For as low as AED 165.00, you will have a chair that can provide natural swing to your little one. This product can be used by babies of up to 7 years old. Whether your baby is eating, sitting, or lying down, he/she will enjoy the swing endlessly.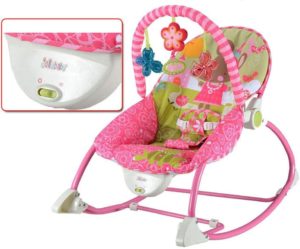 Luvlap Car Seat
This car seat bears an ECE certificate, which has passed the standard crash test. It has a spacious backrest and base so that your little one can have a comfortable seat. From being a car seat, you can easily convert this product into a backrest booster seat, depending on your need.
It can be detached easily and can support a weight of up to 36 kg. This car seat is available on Amazon for as low as AED 216.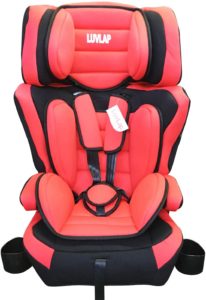 Mini Portable Stroller
If you are looking for a cheap baby stroller, you can also buy one from Amazon. For as low as AED 173, you can already purchase this Mini Portable Stroller in black. It is a multifunctional baby stroller with an organizer, hanging basket, storage bag, and buggy car bottle.
It also comes with multi-purpose hooks. This is suitable for those who are looking for a budget-friendly stroller.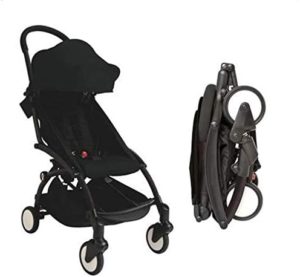 Vtech Baby Walker
A walker with a complete set of toys? Vtech offers this kind of baby stuff you need. This baby walker has a handle that can support babies when walking. It has toys arranged in front to entertain the babies as well.
If you want a different style of a walker, this is one of the good options already. The quality of this Vtech product is world-class. For sure, it will last up to a couple of years if used with care.