Staying healthy and fit is essential, especially today as the world faces a health crisis. This includes sticking to a regimen that is based on your specific needs and fitness goals.
Although you can always set up your own home gym, joining a fitness gym and working out with friends and fellow health enthusiasts is also a great idea. Apart from standard equipment, gyms have certified trainers that can come up with a fitness plan that fits your needs.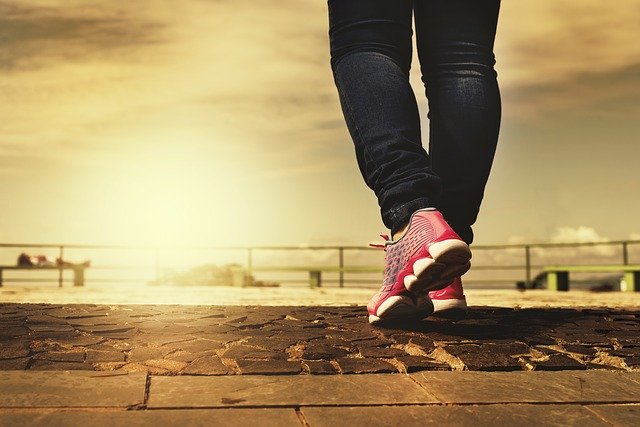 Gyms in Dubai Where You Can Get Fit and Fab
Here in Dubai, there are actually quite a number of fitness gyms that offer superb facilities and fitness training. We've compiled a list of some of the best and most popular ones:
1. Gymnation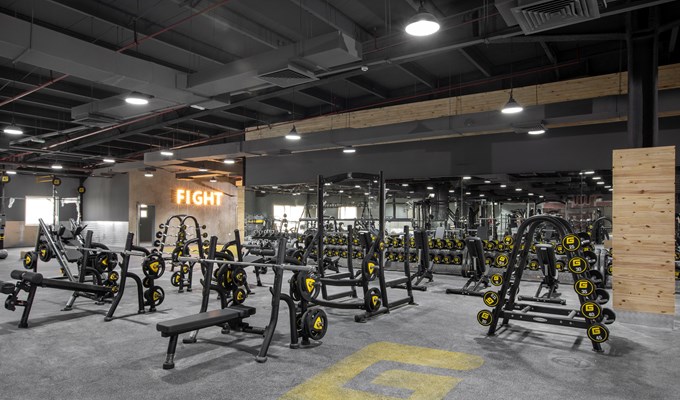 With memberships starting from just AED 99 a month, Gymnation is known as one of the most affordable gyms in Dubai. Spread across 45,000 square feet of exercise studios, a treadmill room, boxing ring, and other facilities — it offers 200 free classes per month. It also boasts of a "ladies only" studio, on-demand virtual-reality classes, plus it's open 24/7!
Website: https://gymnation.ae/
Facebook Page: https://www.facebook.com/gymnationuae/
Branches: Al Quoz, Bur Dubai, and more locations coming soon
2. Embody Fitness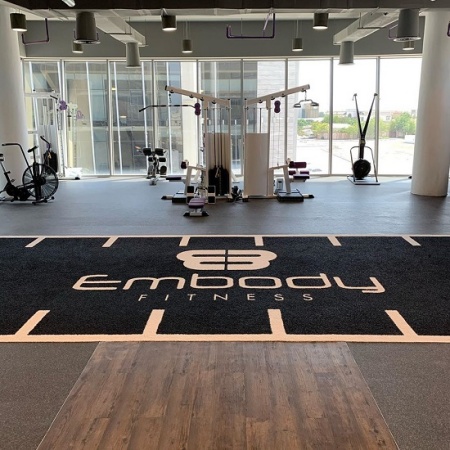 Embody Fitness is popular among "A-listers" — professional athletes, influencers, and even celebrities! It offers a customized 8-12 week program for each member, including tailored workouts, sports therapies, and even nutrition programs based on their specific needs.
Address: 1st Floor, Lamborghini Building, Sheikh Zayed Road, Dubai
Phone: +971 52 723 9333
Website: https://www.embodyfitness.ae/
3. Engine Health & Fitness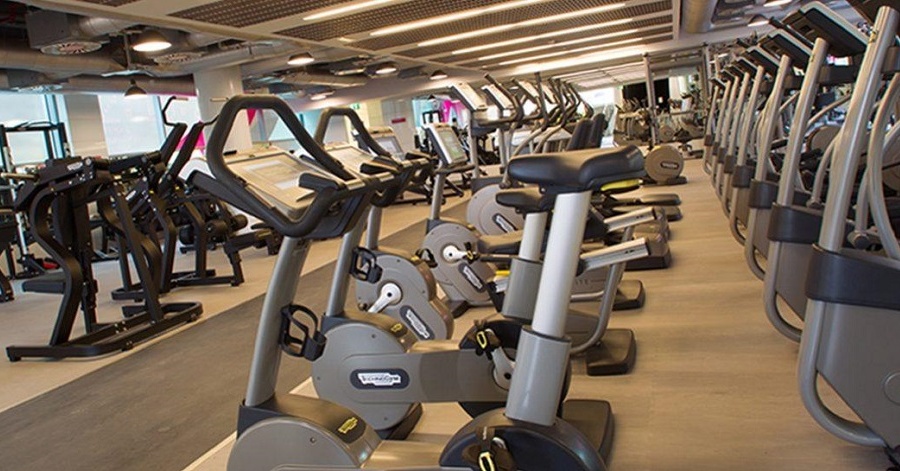 Engine Health & Fitness is set within a three-storey, modern glass structure and offers state-of-the-art equipment, exercise classes, sessions such as swing yoga, and more! It also happens to be the first gym in the UAE to have a LEED Gold Certification. Cool!
Address: Jumeirah Road, Dubai
Phone: 800-ENGINE (Toll Free) / +971 4 3819999
Email: info@ehf.ae
Website: http://www.ehf.ae/
4. Fit Inc.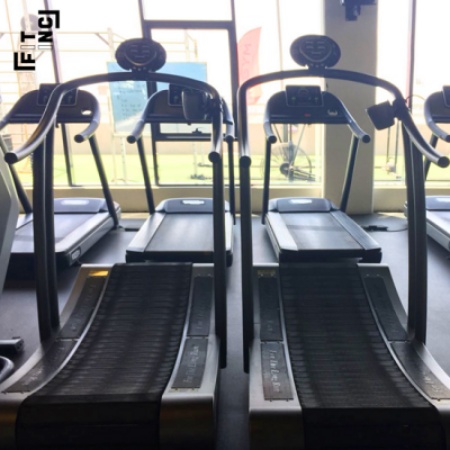 Fit Inc.'s fitness program is based on four pillars: weGYM, wePLAY, weSPIN, and weTRAIN. It boasts of a fully equipped gym area, a spinning room, outdoor gym, and more! It is situated near the Dubai International Financial Centre (DIFC) and Dubai World Trade Centre (DWTC) Metro Stations, making it easily accessible among Dubai residents.
Address: Fit Inc., City Tower 2, Sheikh Zayed Road, Dubai
Phone: +971 800 348462
Email: info@fitinc.ae
Facebook Page: https://www.facebook.com/fitinc.ae/
5. FitRepublik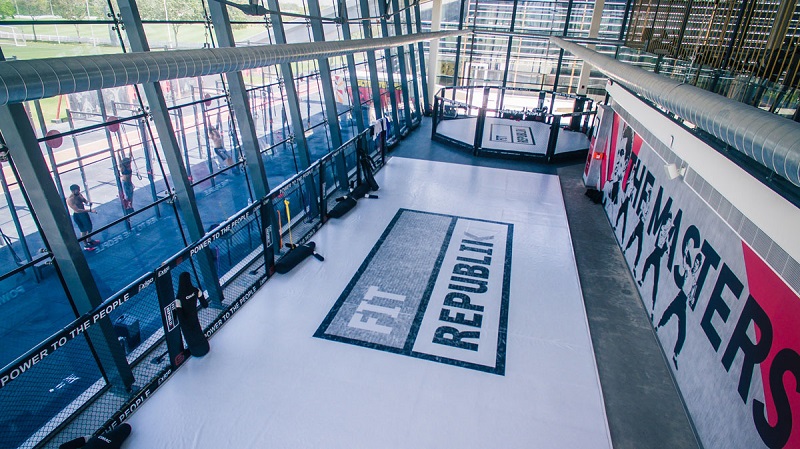 FitRepublik features CrossFit rings, weightlifting stations, an Olympic-sized pool, an outdoor running track, and many more facilities — it's got everything for the whole family! It even has a cafe/restaurant that serves healthy meals that are free from additives and preservatives.
Address: FitRepublik Fitness Center, The Academies, Dubai Sports City, Dubai
Phone: +971 4 556 1800
Email: info@fitrepublik.com
Website: https://www.fitrepublik.com/
6. Max & Aegle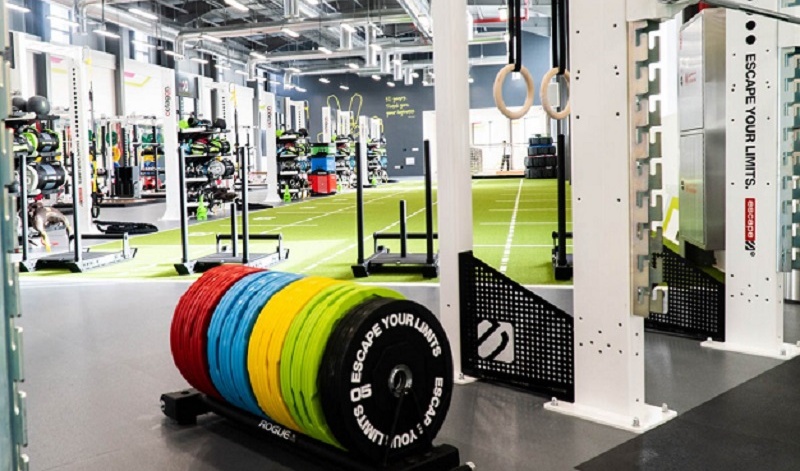 Set across an enormous 500,000 square feet of space, Max & Aegle features an Olympic-sized pool and a 1,400-metre running track, along with outdoor and indoor exercise areas. There are numerous classes to choose from; plus, membership includes an extensive health assessment, a customized nutrition plan, and a Fit3D Body Scan.
Address: Al Meydan Road, Nad Al Sheba, Dubai
Phone: +971 4 259 5555
Email: hello@maxandaegle.com
Website: https://maxandaegle.com/
7. TribeFit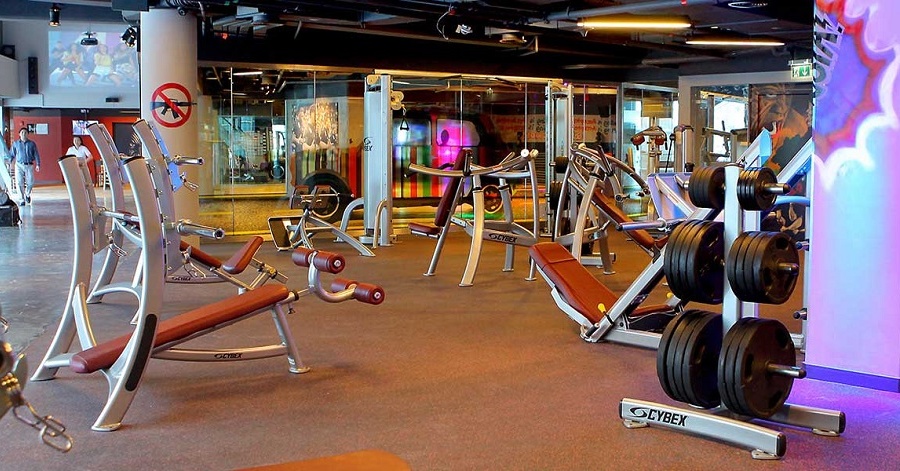 TribeFit offers group classes as well as private PT sessions, whichever you prefer. It is set within 23,000 square feet of space, which includes a fully-equipped gym and cafe. Aside from fitness classes, TribeFit also hosts social events from time to time — coffee mornings and movie nights, anyone?
Address: Silverene Tower, Dubai Marina, Dubai
Phone: 800 TRIBE (87423)
Email: info@tribefit.com
Website: http://www.tribefit.com/
8. Warehouse Gym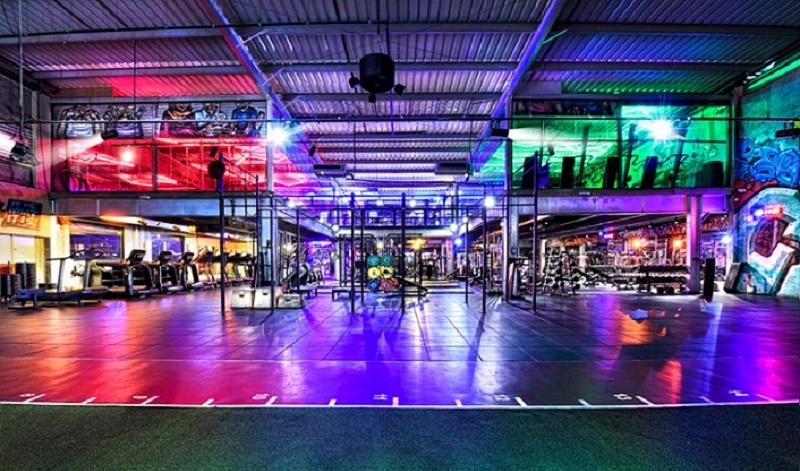 Warehouse Gym is a well-known fitness company in Dubai, with several branches all over the city. It offers PT sessions, boxing workouts, CrossFit classes, spinning classes, weightlifting sessions, and more — all set in a modern ambiance with an "urban" vibe!
Phone: +971 4 323 2323
Website: https://www.whgym.com/
Branches: Al Quoz, Al Khawaneej, Business Bay, DIFC, Dubai Design District, The Beach Mall (JBR), Mirdiff, Springs Souk
If you are thinking about joining an aerobics class, yoga session, and other activities — consider heading to these gyms, and start reaching toward your fitness goals!