Whether you are a first-time mom or you have given birth before, one of the most important parts of prenatal care is preparing the things you need before you give birth. There are 10 baby essentials that you need to buy before the day you meet your little one and here are they.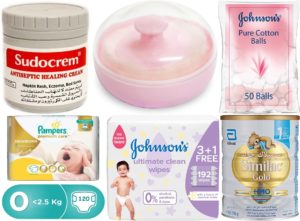 Important Baby Products to Stock up on Before Giving Birth
We've compiled this list of baby items you should be prepared and stock on so that after you give birth, you already have these important stuff.
Pampers, Fine, or Bambi Diapers
This is one of the basic essentials. If you are not into using cloth diapers, you will need disposable ones for more convenience. Some of the best brands available in the UAE are Pampers, Fine, and Bambi. You can get but these brands online through Amazon.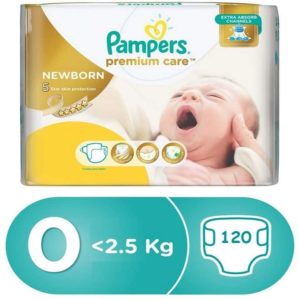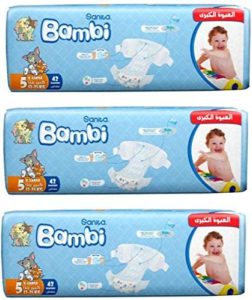 Abbott Formula Milk
Formula milk is for moms who can't breastfeed their babies due to a couple of reasons such as they don't have enough breastmilk to feed their babies or they are going back to work shortly after giving birth. One great brand that's popular in the UAE is Abbott. You might want to try its Similar Gold for newborn babies. Make sure to choose the milk for 0-6 months.
Johnson's, Pigeon, or Sanita Cotton
Cotton is also needed for newborn babies. This product has a lot of uses. There are moms who use cotton to clean their babies instead of baby wipes. There are some who use this product to dry out the baby's navel together with alcohol. The top brands that you can buy online are Johnsons, Pigeon, and Sanita Charm.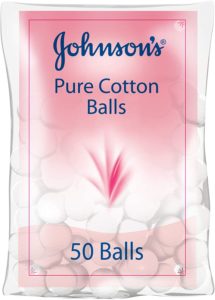 Sudocrem Anti-Rash Cream
Babies are prone to rashes, even after birth. Rashes are disturbing for babies and you need to be prepared as a mom. To prevent rashes on your baby's skin, you need to have an anti-rash cream. One popular brand you can find on Amazon is Sudocrem. You can buy this for as low as AED 19.90.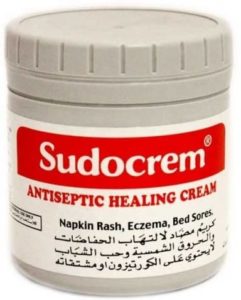 Johnson's and WaterWipes Baby Wipes
This is also on the list of essentials for babies. You can use baby wipes to clean your babies, especially when changing their diaper. What's good about wipes is that you don't need water for cleaning. It's already equipped with enough wetness to remove the dirt from the baby's skin. When buying wipes, you can choose from different brands such as WaterWipes and Johnson's.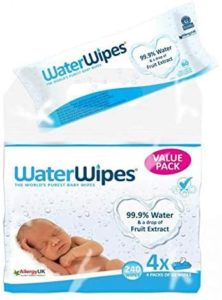 Johnson's Baby Powder
Baby powder is good baby stuff to have with you. This product adds a natural perfume to your baby and it helps in drying the skin to prevent rashes and other skin diseases caused by heat. You can directly buy Johnson's baby powder from Amazon and have it delivered to your doorstep.

Pigeon Powder Puff
The baby's skin is gentle and you can't just put baby powder by shaking it out from its container. Having a Pigeon powder puff makes it easier for you to apply the powder on your little one's skin. To do the application, just use the puff which is made out of soft fur.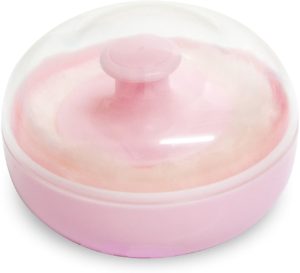 Simple Cloth Diapers
Unlike diapers, cloth diapers are reusable and more practical to use since you just have to wash them when you run out of cloth to use. There are quite a few brands available on Amazon. If you want to save money, this Simple Being Reusable Cloth Diapers are up for grab for as low as AED 173.15.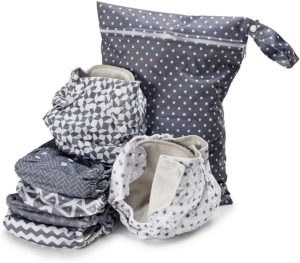 Mustela Baby Shower Gel
When bathing your baby, you need to use a gentle baby shower gel that won't damage his/her skin. Using soaps and gels for adults won't work for your baby's skin. If you haven't decided what to shower gel to get your baby, you can try this Mustela Gentle Cleansing Gel as it is made especially for newborn skin.

Green Cross Alcohol
Last but not least is alcohol, very essential stuff for anti-bacterial. Green Cross is a famous and common brand with a 70% solution. The 500ml size is usually priced at AED 33.50. This is commonly used for disinfection, sterilization, relief of prickly heat, anti-bacterial, and body massage.