Just as Dubai is a "melting pot" of different cultures and nationalities, it is also a place where you can find a wide variety of cuisines. Even the street food is a mix of Middle Eastern and Asian favourites — some are sweet, some are savory, some are spicy… and all are truly delicious!
In this article, we have gathered a list of some of the most popular street food that you should definitely try in Dubai. In a previous article, we focused mainly on Filipino street food, but today, it's all about Emirati street food, which is actually a yummy blend of various cuisines from around the world.
List of the Most Popular Street Food in Dubai
Without further ado, here is a rundown of the tastiest, must-try street food in Dubai:
1. Chebab
The chebab is an Emirati-style pancake that is often served for breakfast, but can be enjoyed any time of the day! It is filled with cheese and date syrup, then heated so that the sweet and sour tastes are combined into one delicious dish. Yum yum!
2. Falafel
The falafel is an Egyptian dish that has been adapted in different parts of the world, including Dubai. Basically, it consists of a chickpeas patty that is deep-fried, then wrapped in a roll with veggies and different types of dressings. Sometimes it's round, sometimes it's flat, but whatever the shape — the falafel is definitely a must-try!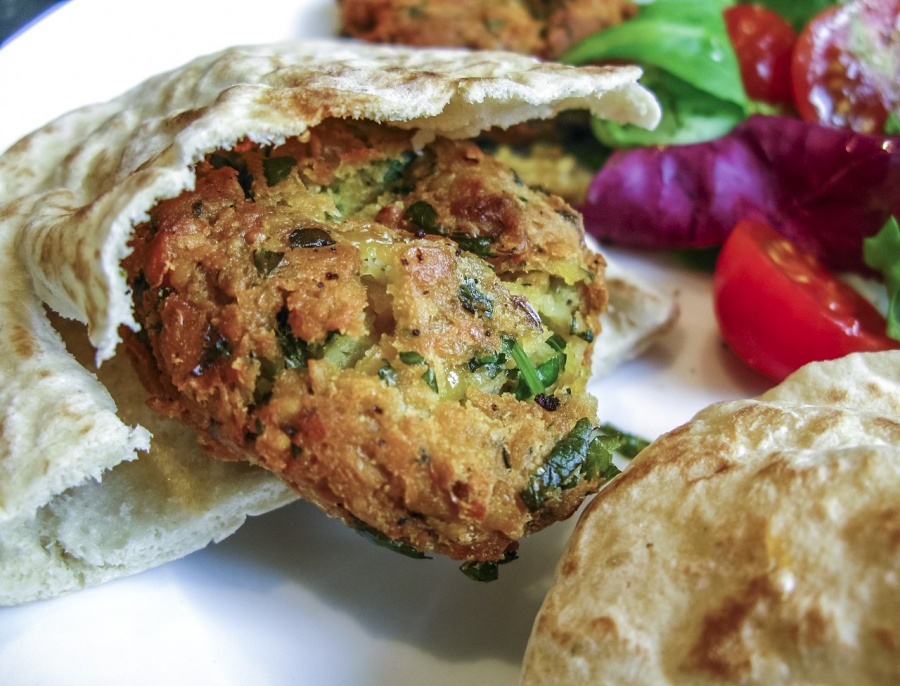 3. Fareed
The fareed is a savory meat and potato stew that is usually served with Arab bread. It is cooked with different spices, resulting in a hearty dish that will satisfy your meaty cravings!
4. Grilled Corn
Without a doubt, grilled corn is a street food favourite in many parts of the world, including the UAE. Here in Dubai, there are many food stalls selling grilled corn. You can have it smothered with mozzarella cheese or barbecue sauce… just take your pick!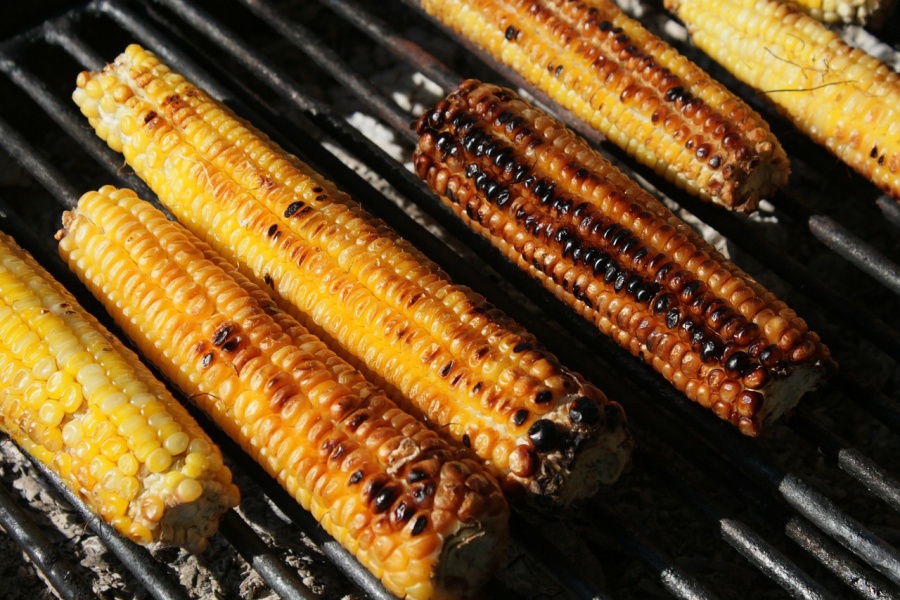 5. Harees
In the Philippine, we have the arroz caldo; in Dubai, there's harees. This is basically an "Emirati porridge" that is made from ground wheat and mixed with meat. Harees is usually served during Arab weddings, Ramadan, Eid Al Fitr, and other special occasions.
6. Karak
Karak is dubbed as the "national drink" of Dubai. Just head to any roadside food stall and you are likely to find people enjoying little cups of this flavoured tea that's made with cream and spices. Karak is best enjoyed with a sweet cake or pastry. Awesome!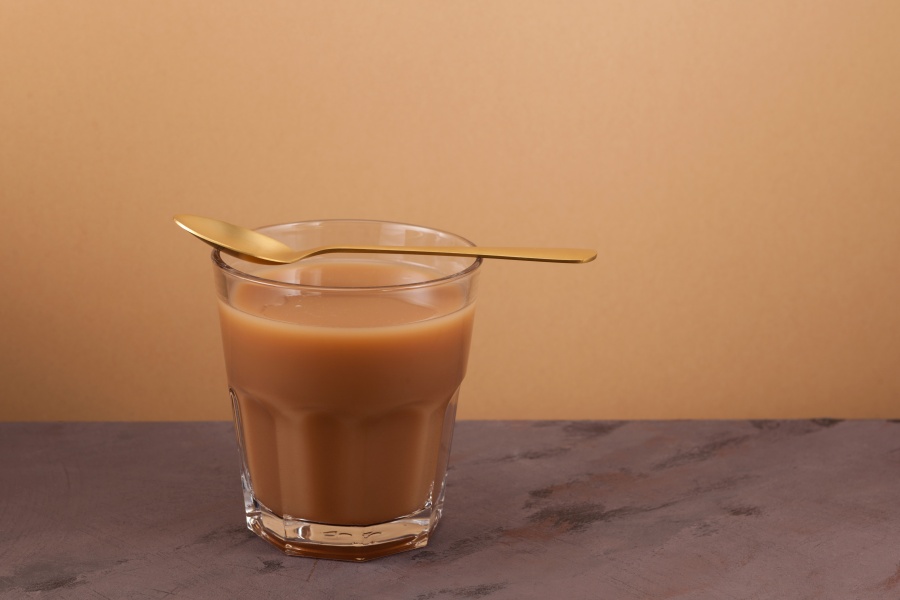 7. Knafe
Speaking of sweets, another must-try street food dish is the knafe, a pastry dish made from dough, sugar, and cheese. It is dipped into a sweet syrup, with almond and pistachio nuts as optional toppings. Interestingly, the knafe is a popular dessert all over the Middle East, including here in the UAE.
8. Luqaimat
The luqaimat is a traditional Emirati dessert that's hugely popular among citizens, residents, and tourists alike. Made of flour, milk powder, sugar, and other ingredients — these fried balls of dough are crispy on the outside, yet chewy and soft on the inside! The luqaimat is usually served with a bowl of honey or date syrup for dipping. Just try it!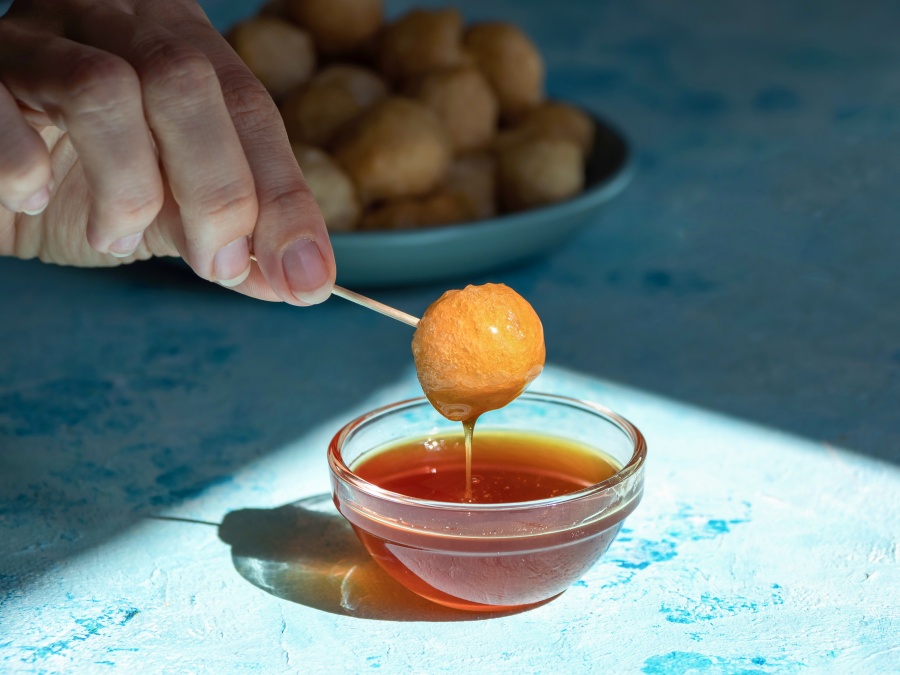 9. Madrooba
The madrooba is a sweet-tasting dish that's made from Egyptian rice. The name is derived from the large wooden spoon that is used to make this dish, which takes hours to make! The madrooba is a popular street food, though it is also served during special occasions.
10. Mannakish
Originating from Lebanon, the mannakish is a flatbread snack that's filled with cheese. The bread contains different herbs, oils, and spices. It is usually topped with meat, vegetables, and of course, more cheese! Similar to the pizza, you can choose the toppings for your mannakish.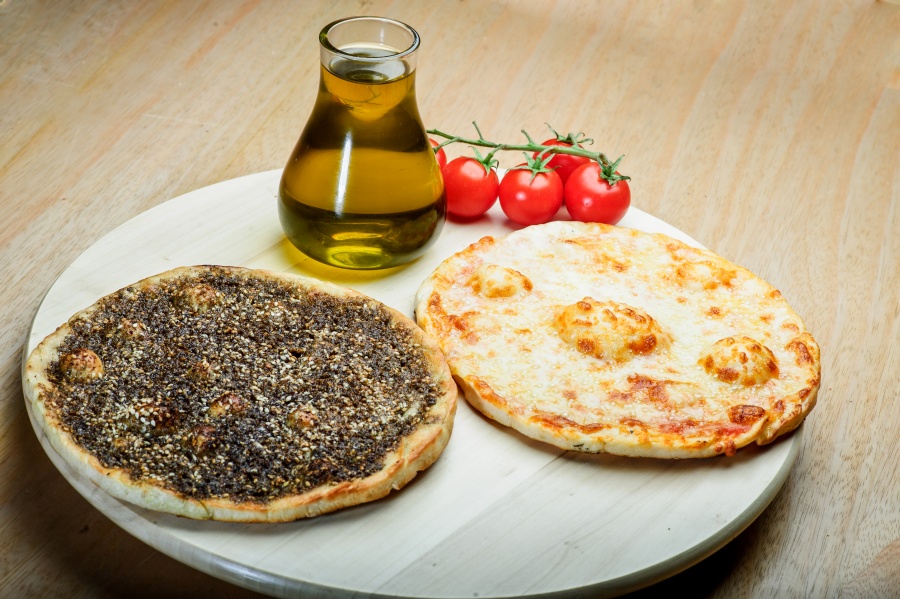 11. Oman Chips Roll
Have you every tasted a bread roll spread with cheese, then filled with smashed potato chips? This is the popular Oman Chips Roll, which is a top favourite among kids. You can find it in most local groceries, hypermarkets, eateries, and school cafeterias! Of course, this snack is popular among the "young at heart," too. Why not give it a try?
12. Samboosa
The samboosa is inspired by the samosa, a dish that originated from India. Usually triangular in shape, this snack consists of thin pastry sheets that are stuffed with different types of meat, veggies, herbs, and spices. It is similar to the Filipino empanada, which itself is derived from Spanish cuisine. If you are looking for an easy-to-eat and filling snack, simply grab a samboosa!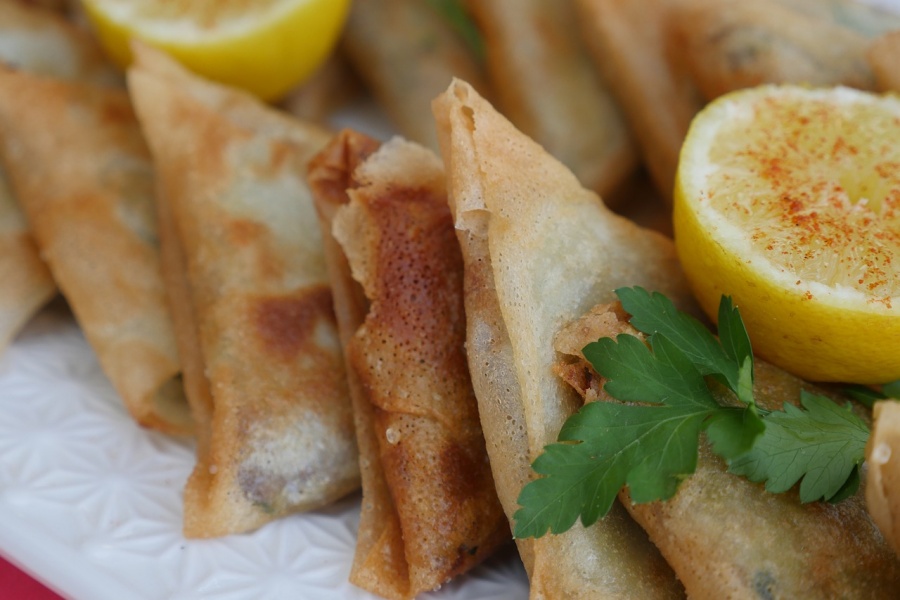 13. Shish Tawouk Sandwich
Take some flatbread, fill it with marinated chicken, and roll it with vegetables, pickles, and other spices. Now you have a Shish Tawouk Sandwich, a popular snack among locals that not many tourists know about… but now you do! You can add olives, tomato paste, or Greek yogurt. This sandwich is quite similar to the jujeh kabab, a traditional Persian dish.
14. Shawarma
Of course, this list would not be complete without the shawarma, a dish that originated from the Middle East, and is now hugely popular around the world. The great thing about shawarma is that it comes in different flavours and fillings. Soft flatbread is filled with marinated chicken, beef, or lamb, along with fresh lettuce, tomatoes, onions, and other ingredients. The roll also includes savory sauce, which can be creamy, spicy, or extra spicy — depending on your taste! Shawarma is definitely the go-to comfort food for many foodies out there!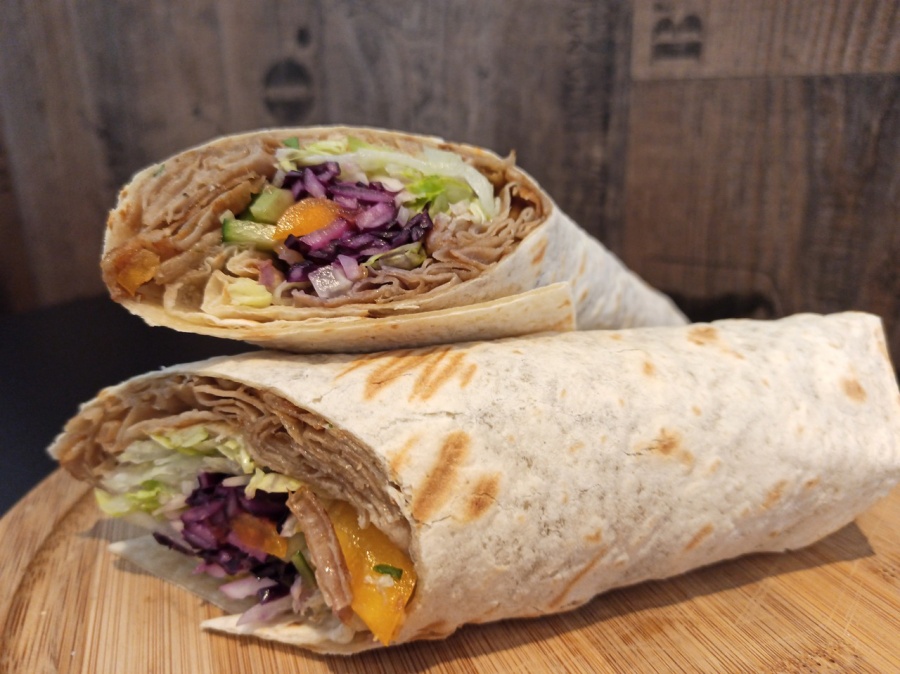 As you can see, the street food in Dubai is an amazing mix of Middle East and Asian cuisines. The above list alone mentions dishes originating from Egypt, Lebanon, and India. If we add street food from the Philippines, Malaysia, Italy, United States, Mexico, and other parts of the world — also available in Dubai — then we're going to have a much longer list, indeed!
Other than the food itself, you might be looking at the ambience as well. Fortunately, we've got another interesting list just for you… a list of the most Instagrammable cafes and restaurants, right here in Dubai. Do check them out!