When you hear about people coming all the way from Abu Dhabi just to buy ice cream in Dubai – you know you're onto something great! Yes, we're talking about the soft serve ice cream from Sweet Salvation, which recently opened at the popular City Walk District in Dubai.
Originating from Toronto, Sweet Salvation's soft serve concept has become a hit among Canadians. It is headed by Andrew Richmond, CEO of Monarch and Misfits, a restaurant group that has been taking Toronto by storm with creative and out-of-the-box ideas.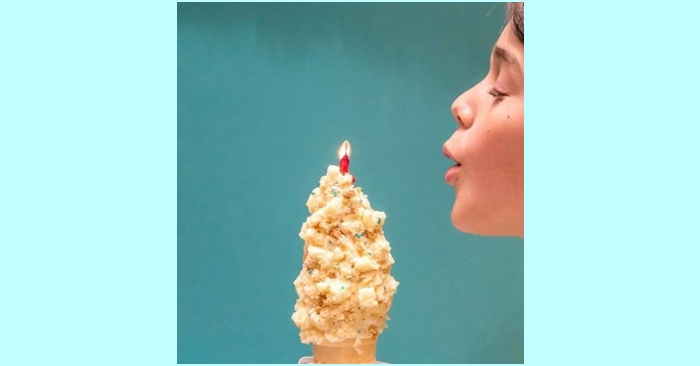 Popular Canadian Ice Cream Shop Opens in Dubai
"The brand was formed out of a shared passion for creativity and food," Richmond explained. "It all started one night when a couple of staff combined clever thinking and soft serve in the kitchen of one of our restaurants to test out desserts, which then led to something unbelievable, yet so simple and is now being enjoyed across the globe."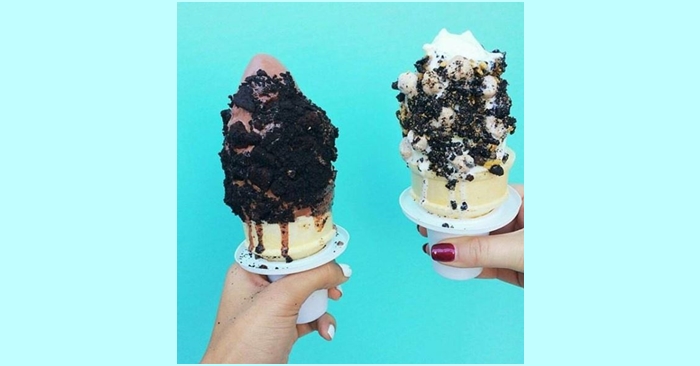 Sweet Salvation currently has 10 stores, with 14 more opening soon worldwide. Notably, this line from their website explains their goal: "To combine conceptual thinking with high quality ingredients and products, in an effort to make something that tastes and looks unlike anything you've ever seen and had before."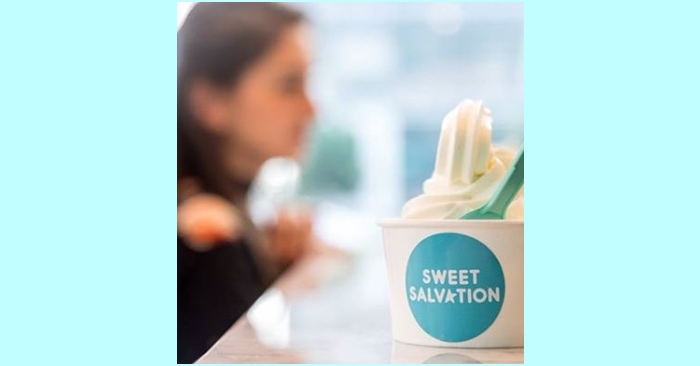 What do they serve at Sweet Salvation? Their menu offers hot and cold beverages, shakes, and of course… ice cream! They have "no frills" soft serves as well as "pimped out" ice cream – served in either cones or cups. Here are some of the most popular flavours:
Sweet Salvation. The signature soft serve — classic vanilla ice cream with peanut butter and chocolate sauce, topped with chunks of peanuts, chocolate, and caramel.
Bangin' Brownie. Chocolate soft serve stuffed with oh-so-yummy brownies!
Bounty Killah. Coconut soft serve topped with chocolate sauce and toasted coconut.
Red Rapture. Soft serve ice cream topped with berries and red velvet cake.
Aside from these flavours, there are plenty more! The ice cream topped with Lotus cookie crumbs, caramel, and chocolate sauce is also a huge hit. Suffice it to say that before you reach the end of this article – your sweet tooth will be drooling with anticipation!
You will find Sweet Salvation along Al Mustaqbal Street at City Walk in Dubai. It is open every:
Sunday to Wednesday – 10am to 10pm
Thursday to Saturday – 10am to 12am
Contact Information
Address: Al Mustaqbal Street, City Walk 2, Al Safa, Dubai, UAE
Phone: +971 4 349 9917
Email: Mabass@sweetsalvation.ae
Website: https://sweetsalvation.com/
Instagram: @sweetsalvation
How to Get There
Here is a Google Map location of Sweet Salvation:
Sweet Salvation's soft serve may be pricier than others, but customers say that their ice cream is worth the cost – not to mention their store is located at the glitzy City Walk! Meanwhile, if you are looking for dishes that remind you of home, check out these Filipino restaurants in Dubai.