Our friend invited us for dinner one Sunday evening at The Noodle Room Restaurant which is located at The Walk in Jumeirah Beach Residence. It was actually a late dinner as we entered the resto around 9pm.
We passed by The Walk which is a strip of cafes and shops and where people can also dine al fresco. Since it's already summer in Dubai, most people preferred to stay inside. The Jumeirah Open Beach was also a short walk from these shops.
Restaurant: The Noodle Room Restaurant
Location: The Walk at Jumeirah Beach Residence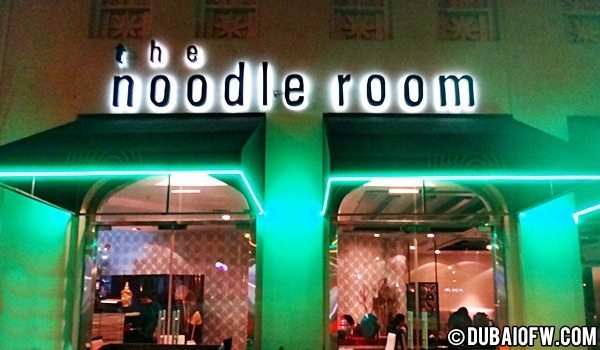 the noodle room resto in Dubai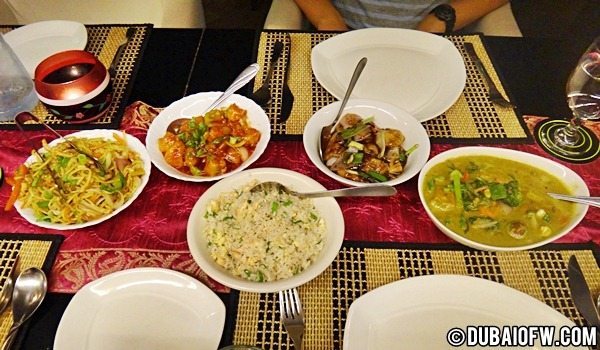 Asian food in Dubai
We were sweating so bad from touring The Walk in Jumeirah Beach Residence that when we got inside, we asked for comfortable seats and a big bottle of water.
For the food, the the staff gave us a sheet to fill out. Basically, we were going to get one soup, one main course, one side order, and one dessert ice cream.
Asian Menu:
Soup: Tom Yam Chicken Soup, Wanton Soup, or Sweet Corn Soup|
Main Dish: Fish Oyster Sauce, Thai Green Curry Vegetable, Sweet Sour Chicken
Rice: Hakka Noodle – Chicken, Fried Rice – Chicken, or Steamed Jasmine Rice
The great thing about this dinner meal was that we were able to get big discounts because of purchasing deals from Cobone. Instead of paying 125 Dirhams for the whole Asian food set, the price was only 44 Dirhams each person! An awesome discounted deal indeed.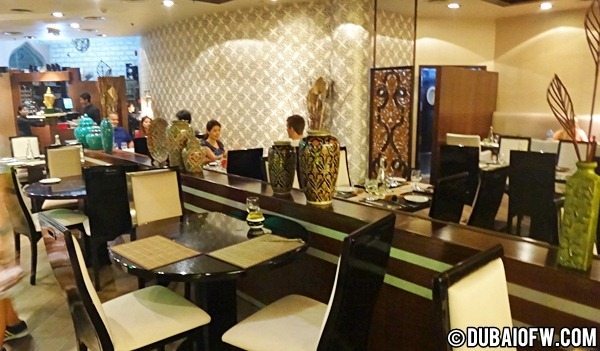 inside the Asian restaurant
The Noodle Room Restaurant Description
At the Noodle Room restaurant, you will discover an exceptional meeting of cultures, styles and cuisines.

Having collected recipes and dishes from all over the Orient, we have tried to bring you the old favorites as well as some undiscovered and indeed, unknown treats. Fedaturing the finest selection of Oriental cuisine, The Noodle Room is an eclectic mix of flavours and colours which represent this dynamic region. Let us entice you. Our talented chefs have more than 20 years of experience using only the finest and freshest ingredients to create an unparalleled dining experience.

We at The Noodle Room are dedicated to sharing our passion for good Asian food and delivering the highest standards of hospitality. You don't have to go all the way to the Orient to enjoy this exotic and delicious cuisine.
Discover why the city's most discerning diners are choosing The Noodle Room.
— Source: from The Noodle Room menu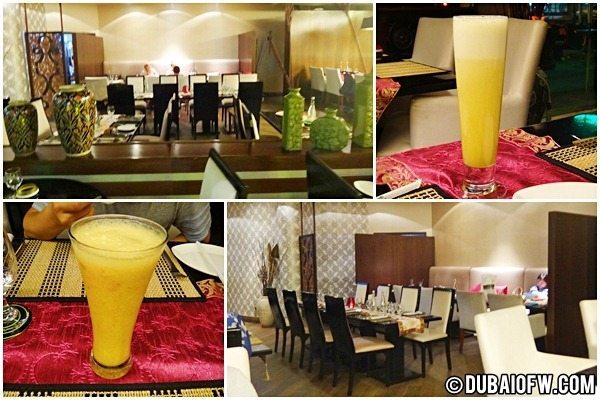 Pineapple Juice and Bobby's Bombastic Blend – Orange and pineapple juice blended with fresh strawberries, banana and ice. A magical conction and the owner's favorite drink. – 26 Dirhams.
For the food, the must-try was the sweet and sour chicken and the Tom Yam soup! Here's what we ordered: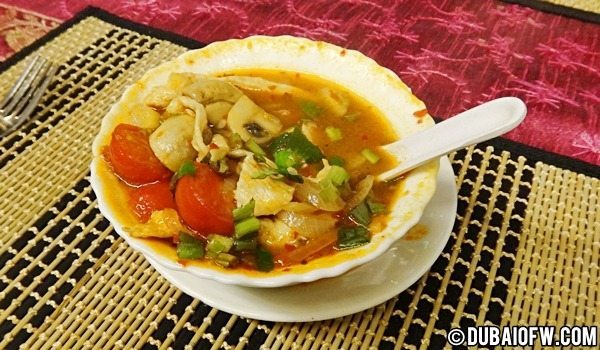 Tom Yam Chicken Soup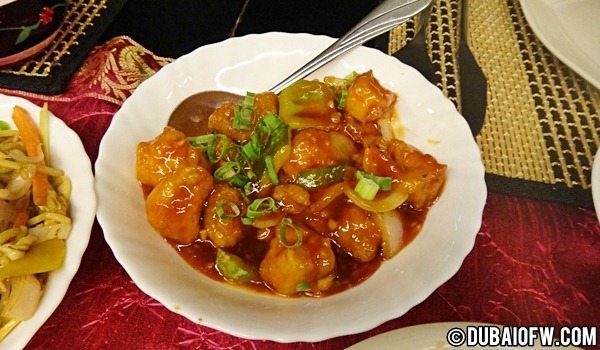 Sweet Sour Chicken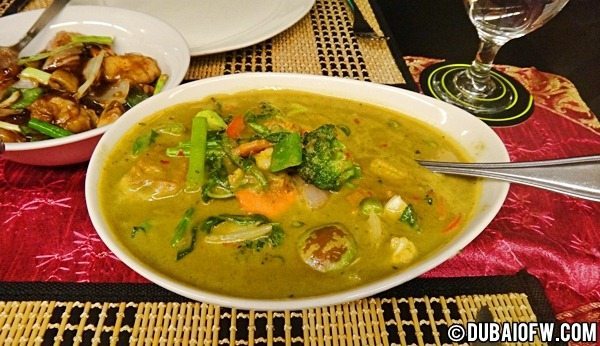 Thai Green Curry Vegetable

Fish Oyster Sauce
How to Get There:
Restaurant: The Noodle Room Restaurant in The Walk in Dubai
Location: Unit No. G-01, Sector 2, Murjan, Jumeirah Beach Residence, Al Marsa
Dubai, UAE PO Box: 29578
Metro: Stop at either Dubai Marina Station or Jumeirah Lake Towers Station. Either of these two Dubai metro stations as Jumeirah Beach Residence (JBR) is between these two stations.
Other Contact Details
Telephone Number: +9714 427 0442
Email Address: info@thenoodleroom.com