We ate at a Japanese restaurant in the food court of Deira City Center Mall called Sugoi! Restaurant.
When grabbing a quick bite for lunch or dinner, the food court inside the mall is always a quick option for the stomach. Even in the Dubai Mall, we would always head to this side of the building as food is also much cheaper here.
Restaurant: Sugoi! Japanese Restaurant
Location: Food Court, 1st Level, Deira City Center Mall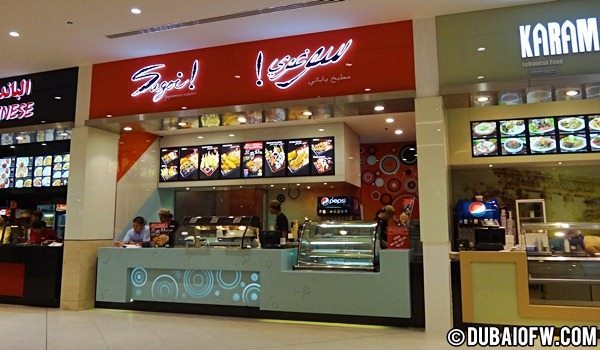 Sugoi! stall in the foodcourt
I ordered a staff meal for only AED 20, while also getting a serving of prawn teriyaki for AED 43.
Not a lot of people were in the restaurant, but I'm glad that it's still open. With the Ramadan Kareem fasting still going on, cafes and restos would close a little later than usual.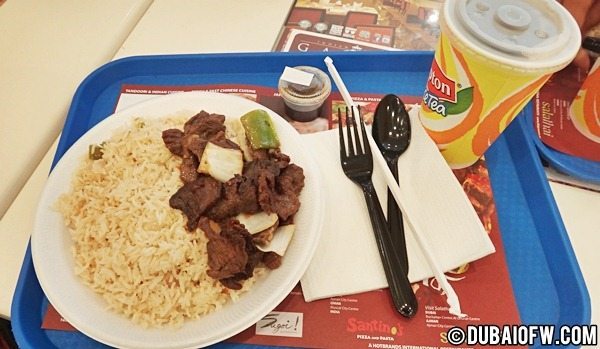 Staff Meal: Beef with Rice and Drink – 20 Dirhams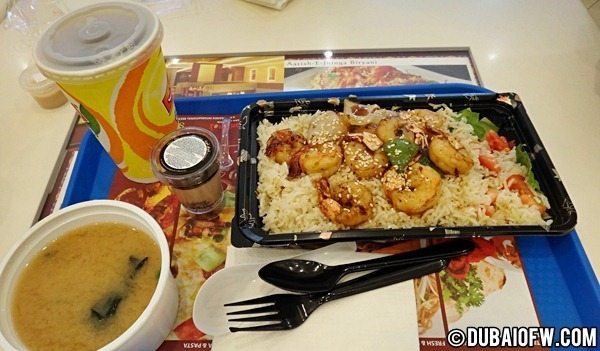 Prawn Teriyaki Promo – 43 Dirhams
The second meal was complimented with Miso Soup and a beverage.
How to Get There
Restaurant: Sugoi! Japanese Restaurant
Location: 1st Level, Deira City Center Mall
Metro: Take the Metro Red Line and stop at Deira City Center Station